---
HYLES STROEHLEI Eitschberger, Danner & Surholt, 1998
UK: Hindu Kush Hawkmoth

Hyles stroehlei Eitschberger, Danner & Surholt, 1998, Herbipoliana 4(1): 218.

Type locality: 5Km east of Laspur (4300m), Shandur Pass, Hindu Kush, Pakistan.



BIOGEOGRAPHICAL AFFILIATION
Holarctic; western Palaearctic region. Pleistocene refuge: Unknown -- its present-day distribution suggests an origin within the Afghan secondary centre in the Turkestan refuge.
ADULT DESCRIPTION AND VARIATION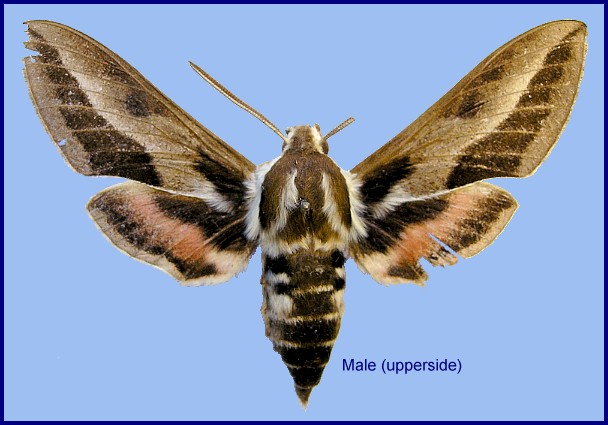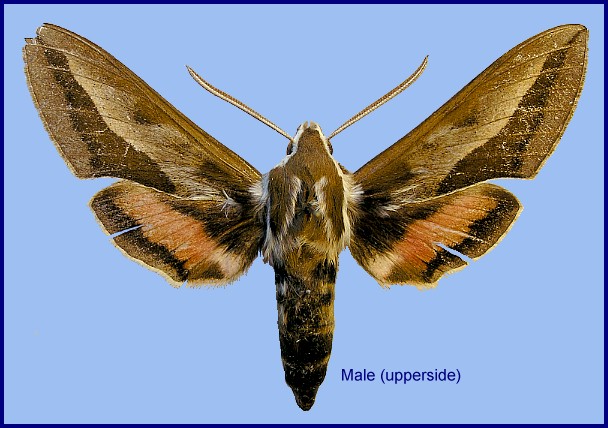 Wingspan: 55--70mm. Although it resembles a dark hybrid between Hyles hippophaes (Esper, 1789) and Hyles euphorbiae (Linnaeus, 1758), the number of specimens caught over some years (and mtDNA studies (Hundsdörfer, Rubinoff, Attié, Wink & Kitching, 2009)) indicates that it is a valid species. Some specimens may resemble Hyles euphorbiae robertsi (Butler, 1880).
ADULT BIOLOGY
Little known. Found at 2400--4300m.
FLIGHT-TIME
Late June to early July.
EARLY STAGES
Unknown.
PARASITOIDS
Unknown.
DISTRIBUTION
The Hindu Kush mountains and Kohistan (Swat Province), Pakistan (Eitschberger, Danner & Surholt, 1998; Rafi et al., 2014).
Extra-limital range. None.
---

Return to species list