---
CYPOIDES CHINENSIS (Rothschild & Jordan, 1903)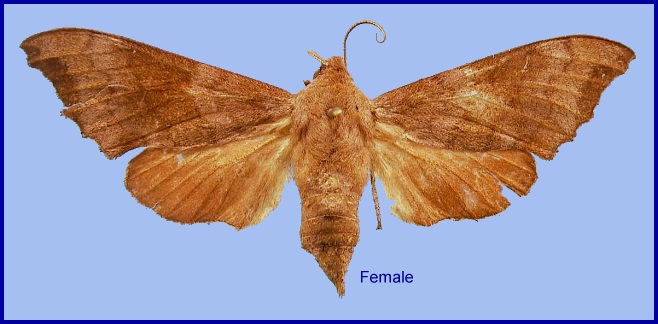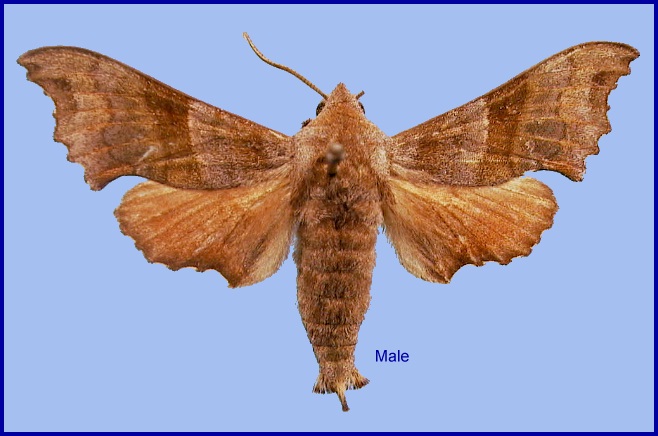 TAXONOMY
Smerinthulus chinensis Rothschild & Jordan, 1903, Novit. zool. 9 (suppl.): 299 (key), 301. Type locality: China, [Fujian, Qingliu County,] Léou-Pang <<Léou Fang>> [Liufang].
Synonym. Smerinthulus chinensis Rothschild & Jordan, 1903.
Synonym. Cypa formosana Wileman, 1910.
Synonym. Amorphulus chinensis fasciata Mell, 1922.
Synonym. Enpinanga transtriata Chu & Wang, 1980, Acta zootaxon. sin. 5: 420. Type locality: China, Fujian, Chong'an, 740m.
Note. Chu & Wang (1980) misidentified Cypoides chinensis (Rothschild & Jordan) as L. a. sinica. Other Chinese authors have perpetuated this error.
ADULT DESCRIPTION AND VARIATION
Wingspan: 38--43mm. In general appearance similar to Cypa decolor but forewing broader and hindwing upperside a rusty red and brighter in colour. Very like a small, pale L. populi.
In the male genitalia, uncus similar to that of Cypa decolor but narrowing more gradually. Gnathos with a sharply pointed, narrow medial process. Valva sole-shaped, narrow. Harpe dilated and very strongly sclerotised proximally, with a single distal process. Aedeagus curved, with the opening covered by a kind of operculum.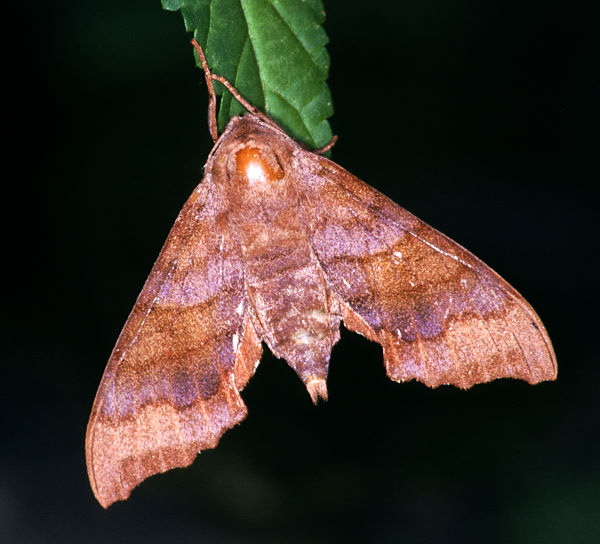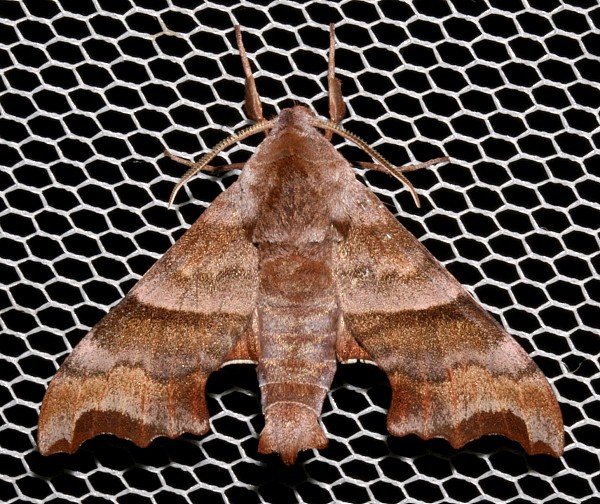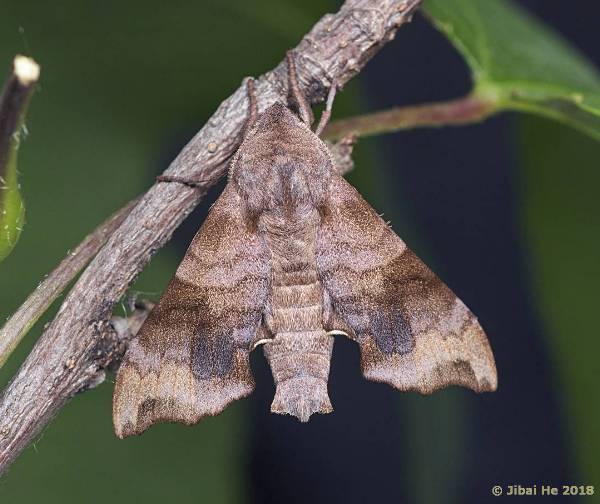 ADULT BIOLOGY
FLIGHT-TIME
China: 9.i (Guangdong); 25-27.i (Hong Kong); iii (Hunan); 9.iii (Guangdong); iv (Guizhou; Shaanxi; Zhejiang); 27.iii-27.iv (Zhejiang); 14.v (Fujian, 740m); vi (Hainan); 8.vi (Anhui), 27.vi (Fujian); 12.vii (Hubei); 20.viii (Zhejiang); 22.viii (Guangdong); viii-ix (Hunan); 7.ix-x (Hong Kong); 14.x (Guangxi). Taiwan: iii (Nantou Hsien); iv (Hualien Hsien); vi (Nantou Hsien); viii (Nantou Hsien; Taoyuan Hsien); x (Nantou Hsien).
This species is generally single brooded in Hong Kong, flying from January until March, with a peak in February (Roger Kendrick, pers. comm.). The summer appears to be spent as a diapausing pupa, which emerges with the onset of cooler winter weather; however, it appears that in some (?cooler) years some adults will appear on the wing again in September and October. Farther north the species is double brooded.
In Thailand this species flies in July and August during the wet season (Inoue et al., [1996]).
EARLY STAGES
OVUM:
LARVA: 45mm.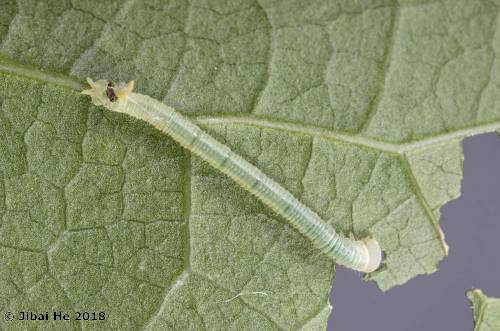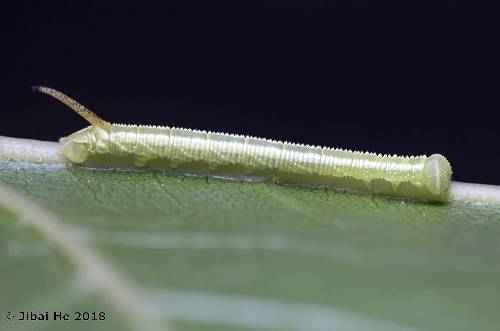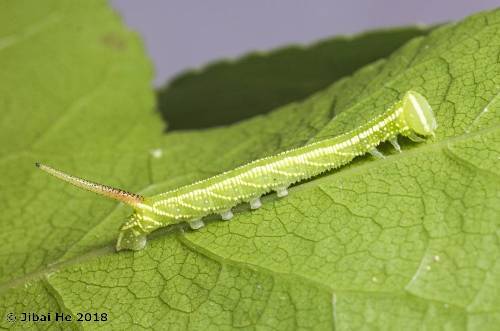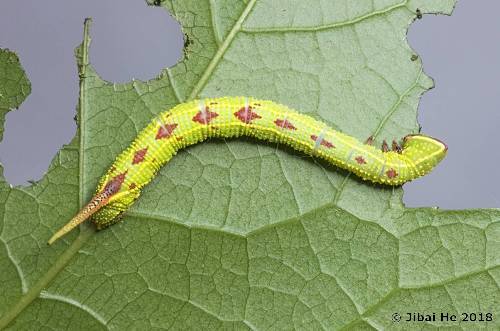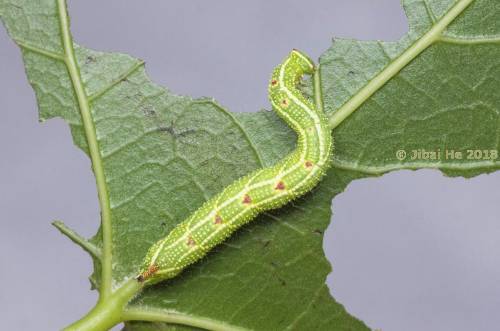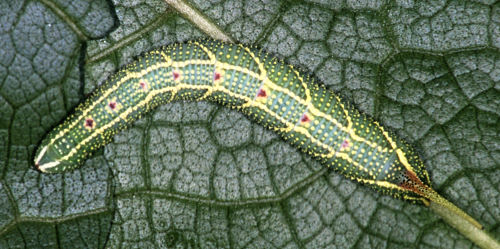 PUPA:



Larval hostplants. Recorded from Guangdong on Liquidambar formosana (Mell, 1922b); the same tree is also utilized in Hong Kong (Roger Kendrick, pers. comm.) and Taiwan. Wang (1992) also list Broussonetia papyrifera and Quercus as hostplants for China.
PARASITOIDS
Unknown.
LOCAL DISTRIBUTION
China: Shaanxi (Jiangkou, 1600m); Anhui (Huang Shan); Zhejiang (Hangzhou; Kuocang Mountain Nature Reserve); Hubei (Shennongjia; Wuhan); Guizhou (Jiucai Ling); Hunan (Dayong); Jiangxi (Pingxiang; Wanzai); Fujian (Chong'an, 740m; Liufang); Guangdong (Guangzhou; Lienping); Hong Kong; Guangxi (Longhushan; Maoer Shan, 1800m; Nanning); Hainan (Youboi).
Taiwan: Hualien Hsien (Taroko National Park); Nantou Hsien (Lushan spa; Fushih spa; Jenai; Kuantauchi); Taiko; Taoyuan Hsien (Paleng); Taipei (Jingshan); Taipei Hsien (Fushan); Ilan Hsien (Tianone, 1200m).
GLOBAL DISTRIBUTION
Occurs primarily in southeastern China and Taiwan, but extending south to mountainous northern Vietnam, central Laos and central Thailand (Inoue et al., [1996]).
A population of Cypoides chinensis recorded from northeastern Thailand (Inoue, Kennett & Kitching, [1996] 1997) may be Cypoides parachinensis, but this needs to be confirmed. Another population from northern Vietnam, recorded as the new species Cypoides viethangae Eitschberger & Nguyen, 2017, may also be Cypoides parachinensis (Ian Kitching, pers. comm. 2020).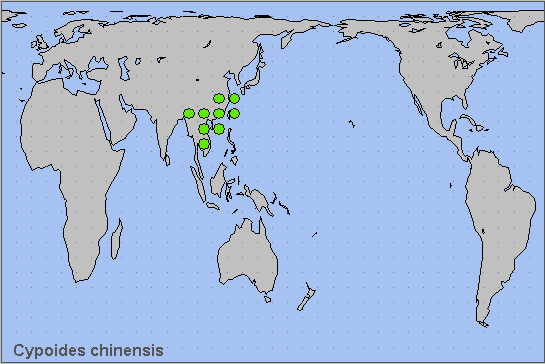 BIOGEOGRAPHICAL AFFILIATION
Holarctic; eastern Palaearctic region. Pleistocene refuge: Monocentric -- Yunnan refugium.
---

Return to Sphingidae of the Eastern Palaearctic species list
---
© A.R. Pittaway & I.J. Kitching (The Natural History Museum, London)