---
LAOTHOE POPULI POPULETORUM (Staudinger, 1887)
GB: Poplar Hawkmoth, F: Sphinx du Peuplier, D: Pappelschwärmer, RU: Topolevyi Brazhnik, S: Poppel-Nattsvärmare, NL: Populierpijlstaart, CZ: Zubokřídlec topolový, H: nyárfaszender, E: esfinge del chopo, cuerno verde

Smerinthus populi var. populetorum Staudinger, 1887, Stettiner Entomologische Zeitung 48: 65.

Type locality: [Kyrgyzstan,] Osch [Osh] (Haberhauer) [MNHU]; Lectotype designated by Danner, Eitschberger & Surholt, 1998, Herbipoliana 4(1): 111.



BIOGEOGRAPHICAL AFFILIATION
Holarctic; western Palaearctic region. Pleistocene refuge: Monocentric -- Turkestan refuge.
ADULT DESCRIPTION AND VARIATION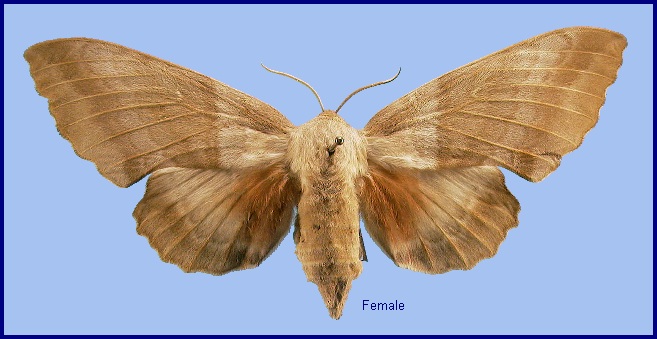 Wingspan: 70--120mm. Very like Laothoe populi populi. Many have a reddish tone, which is easily produced by subjecting developing pupae to heat, or grey replacing the pinkish tint.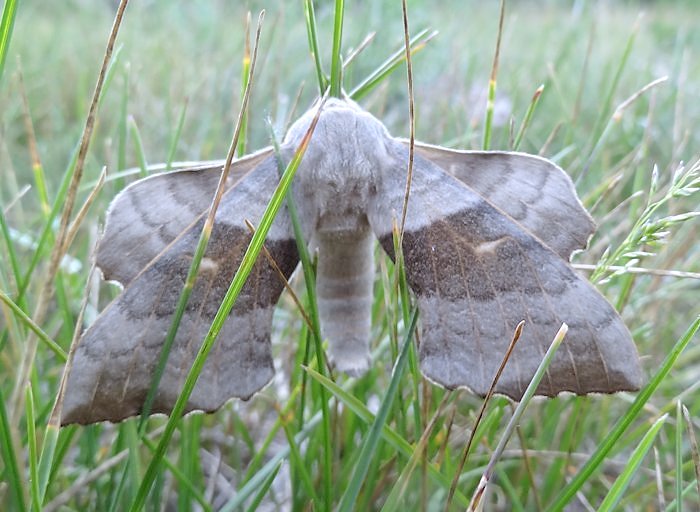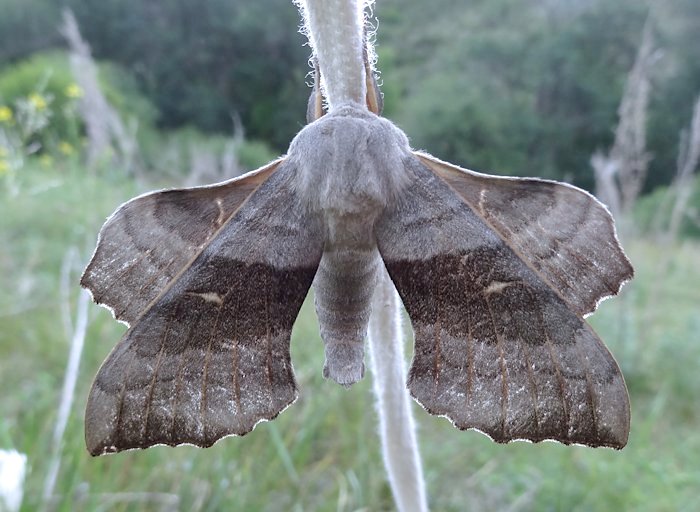 ADULT BIOLOGY
Unknown, apart from frequenting river valleys, especially above 1000m altitude.
FLIGHT-TIME
Probably bivoltine; April-May and again in July/August.
EARLY STAGES
OVUM: Pale green, almost sperical and large for the size of moth.
LARVA: Undescribed.
Hostplants. Recorded on Populus and Salix (Pittaway, 1993).
PUPA: Undescribed.
PARASITOIDS
None recorded.
DISTRIBUTION
River valleys in the mountains and foothills of eastern Uzbekistan, Tajikistan, Kyrgyzstan and south-eastern Kazakhstan (south of the Kyrgyz Steppe) to northwest China (Alphéraky, 1882; Pittaway & Kitching, 2000), possibly as far as the southern Altai Mountains.
Extra-limital range. None.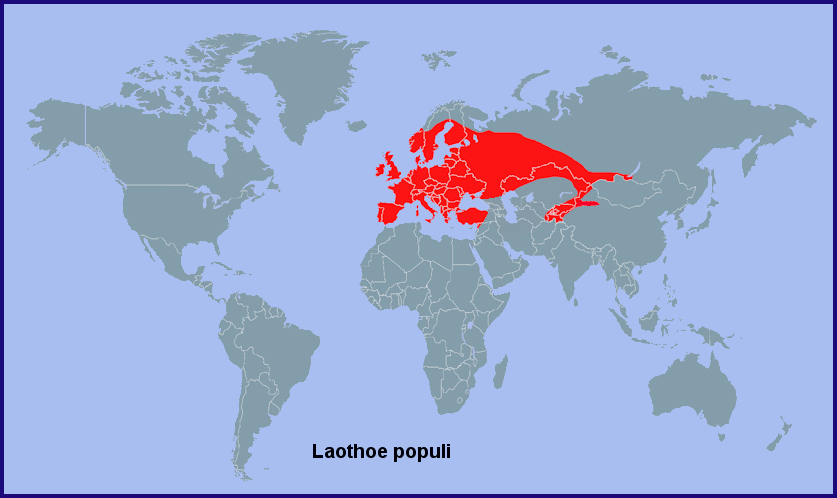 OTHER SUBSPECIES
From Norway, Ireland, Portugal and Spain eastwards across the Urals to western Siberia and the Altai, as well as northwestern China (Xinjiang Province) south to Tacheng. Also the Ukraine, southern Russia, western/northern Turkey and the Caucasus region as subsp. Laothoe populi populi.
---

Return to species list