---
HYLES SALANGENSIS (Ebert, 1969)
GB: Salang Hawkmoth

Celerio salangensis Ebert, 1969, Reichenbachia 12: 47--48.

Type locality: Salang Pass, eastern Afghanistan.



BIOGEOGRAPHICAL AFFILIATION
Holarctic; western Palaearctic region. Pleistocene refuge: Unknown -- its present-day distribution suggests an origin within the Afghan secondary centre in the Turkestan refuge.
ADULT DESCRIPTION AND VARIATION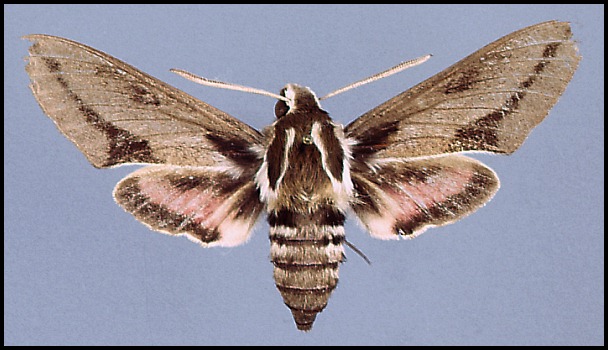 Wingspan: 55--70mm. Although it resembles a dark hybrid between Hyles hippophaes (Esper, 1789) and Hyles euphorbiae (Linnaeus, 1758), the number of specimens caught over many years indicates that it is a valid species. Some specimens may resemble Hyles euphorbiae robertsi (Butler, 1880).
ADULT BIOLOGY
Little known. In the Salang Pass it flies at 2000--2700m.
FLIGHT-TIME
Early July.
EARLY STAGES
Unknown.
PARASITOIDS
Unknown.
DISTRIBUTION
Salang Pass, Afghanistan, and surrounding mountains.
Extra-limital range. None.
---

Return to species list