---
HYLES NICAEA SHELJUZKOI (Dublitzky, 1928)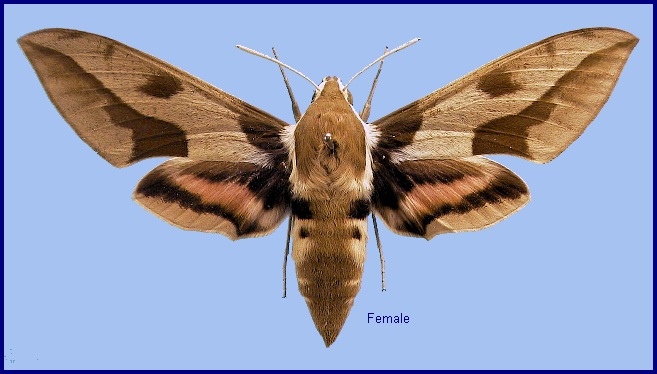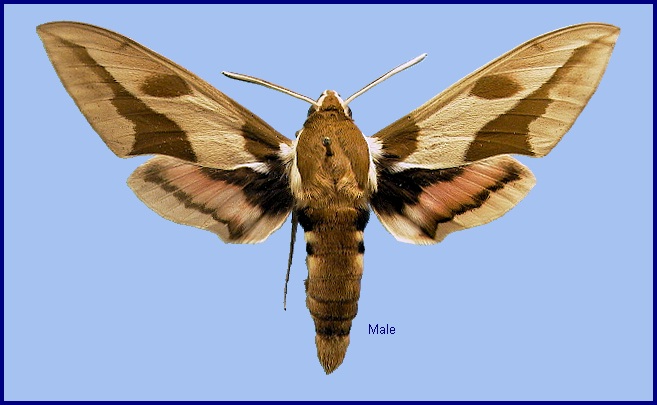 TAXONOMY
Celerio nicaea var. sheljuzkoi Dublitzky, 1928, Ent. Z., Frankf. a. M. 42: 38-40. Type locality: [Kazakhstan,] Djetissu Government (formerly Semireschje), Alma-Ata City (formerly Wernyi) [/Almaty].
Note. Apart from size, this subspecies has no clear characters separating it from subsp. nicaea, so it may well be only a form. H. n. 'libanotica' is a large local form of subsp. sheljuzkoi from the Lebanon, Turkey and Iran, and certainly does not warrant subspecific status.
ADULT DESCRIPTION AND VARIATION
Wingspan: 90--110mm. By far the largest subspecies of H. nicaea, but variable both in size and in the amount of dark speckling on the forewing, the most heavily dusted individuals being more common in Kazakhstan and China (Pittaway & Kitching, 2000). Some specimens even approach subsp. orientalis in the Transcaucasus region.
As with H. hippophaes bienerti, some specimens found above 2000m in Kurdistan and Iran may be considerably larger than normal.
ADULT BIOLOGY
Unknown in China, but Shchetkin (1975) described the ecology and biology of this subspecies in Tajikistan.
Occurs on dry, stony slopes at high altitudes -- up to 2800m in the Pamirs.
FLIGHT-TIME
China: 21.vi (Yili area).
Mongolia: 5-10.vii (Hovd Prov.).
EARLY STAGES
OVUM: In French examples, pale green, slightly oval (1.4 x 1.6mm), shiny and smooth. Very similar in size and shape to that of S. ocellata. The coloration changes to green and gold prior to hatching.
LARVA: Full-fed, 100--120mm. Polychromatic: pale grey to black.
In France, the newly emerged larva is 5mm long and a rich canary-yellow in colour, with a brownish black tail horn. With feeding, the yellow coloration is soon replaced by apple-green. This primary colour persists into the second instar, during which longitudinal rows of black dots appear; the horn and ventral surface also become black. In the third instar the final coloration of most individuals develops: pale grey with dorso-lateral and ventro-lateral rows of black-ringed yellow or red eye-spots. The horn remains black and there is no red dorsal line. However, some larvae become totally black with red eye-spots and buff lateral patches; the amount of black pigmentation is very variable.
At first, the young larva rests along the midrib on the underside of a leaf, but growth is rapid and the large larva soon rests on the stem, where it is difficult to spot.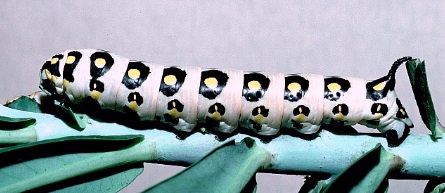 PUPA: 45--50mm. In French populations, yellowish brown with fine black outlines to the legs and antennae. Enclosed in a loosely spun yellow cocoon amongst dead leaves and litter. The overwintering stage.
Larval hostplants. Unknown in China, but recorded in Kazakhstan on Euphorbia esula (Dublitzky, 1928).
PARASITOIDS
Unknown for China.
LOCAL DISTRIBUTION
China: Xinjiang (Shihezi; Tacheng; Yili area, near Yining).
Mongolia: Hovd Prov. (Dzhungarian Gobi, 15-45 km SW Bulgan, 1350-1500m; Altai Mountains, Bodonch Gol (river), 50 km NE Uyench, 2000m).
GLOBAL DISTRIBUTION
Occurs from central Turkey and Lebanon, east across northern Iraq, Iran, southern Turkmenistan to Afghanistan, then north through Tajikistan, southeastern Uzbekistan and Kyrgyzstan to southeastern Kazakhstan (Danner et al., 1998) and western Mongolia (Yakovlev, Ustyuzhanin & Doroshkin, 2005). The above records (specimens in SACS; IZAS) also confirm the presence of H. n. sheljuzkoi in northwestern China.
Also, southwestern China (Xizang Province/Tibet) as subsp. lathyrus (Walker, 1856).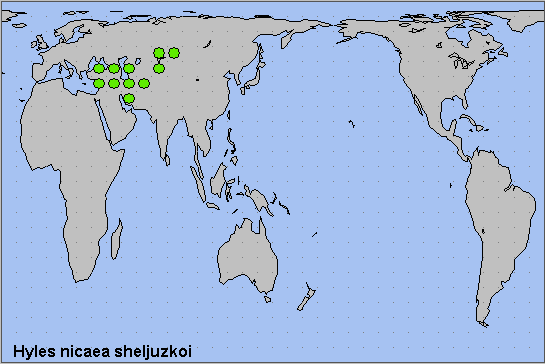 BIOGEOGRAPHICAL AFFILIATION
Holarctic; western Palaearctic region. Pleistocene refuge: Polycentric -- Syrian, Iranian and Turkestan refugia.
---

Return to Sphingidae of the Eastern Palaearctic species list
---
© A.R. Pittaway & I.J. Kitching (The Natural History Museum, London)