---
DOLBINA GRISEA (Hampson, [1893])
GB: Himalayan Grizzled Hawkmoth

Pseudosphinx grisea Hampson, [1893], Fauna Brit. India (Moths) 1: 104.

Type locality: Kulu [Himachal Pradesh, N.W. India].
Dolbinopsis grisea (Hampson, [1893]).
BIOGEOGRAPHICAL AFFILIATION
Holarctic; western Palaearctic region. Pleistocene refuge: Monocentric -- Turkestan refuge.
ADULT DESCRIPTION AND VARIATION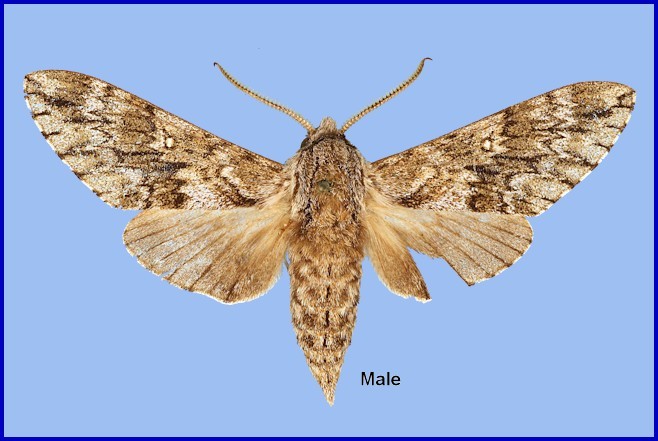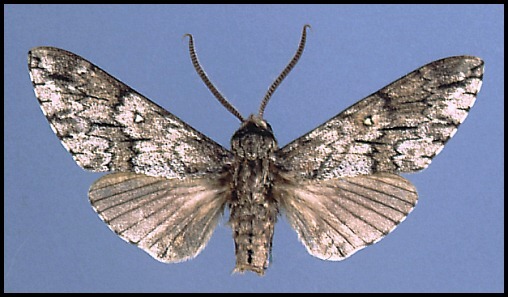 Wingspan: 50--64mm. Few specimens are known, although Ebert (1969) states that it is not uncommon in eastern Afghanistan. Some individuals from colder and/or wetter localities are darker than normal.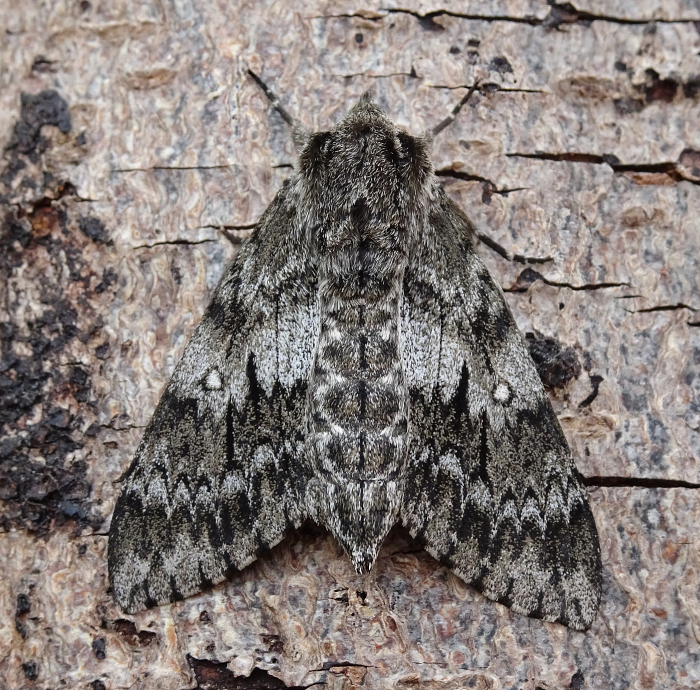 ADULT BIOLOGY
All that is known is that it is an inhabitant of light, temperate montane forest, including juniper (Juniperus) woodland, as well as riverine vegetation. Very few females have come to light.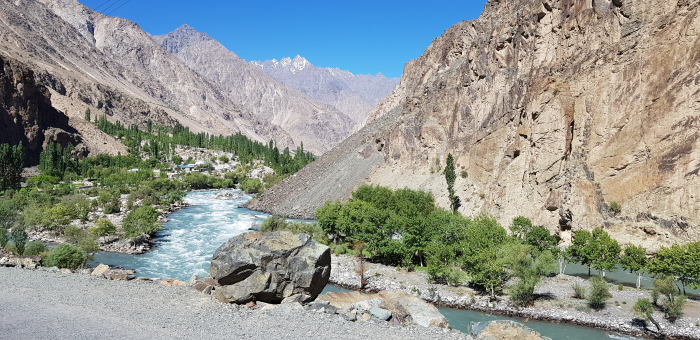 FLIGHT-TIME
Early April, late May/early June to August, and (sometimes) late September to early October, depending on altitude. Derzhavets (1984) states that this species is bi- or trivoltine.
EARLY STAGES
OVUM: Ovoid, 2mm, pale green or blue-green (Degtyareva, Stshetkin & Stshetkin, 1977).
LARVA: Full-fed: 43--56mm.
The newly-emerged larva is yellowish-green, 5-12mm long, with a 2mm brown horn, two faint whitish dorsal lines and a roundish head. In the second instar the 12-15mm larva becomes very like that of Laothoe populi (Linnaeus, 1758), with the head becoming triangular, the 4mm horn yellowish-green, and the finely tubercled body pale green with a pronounced yellowish-white dorso-lateral line and seven oblique lateral stripes on the abdomen. The third instar is similar to the second.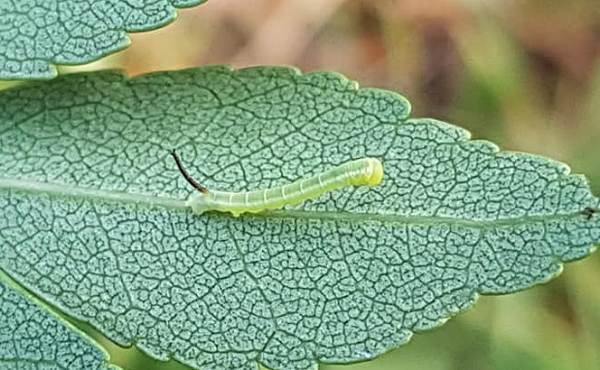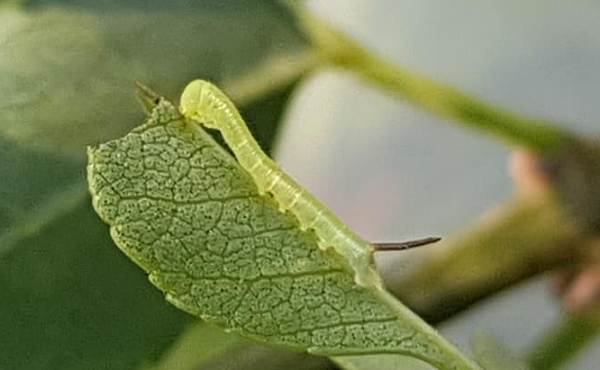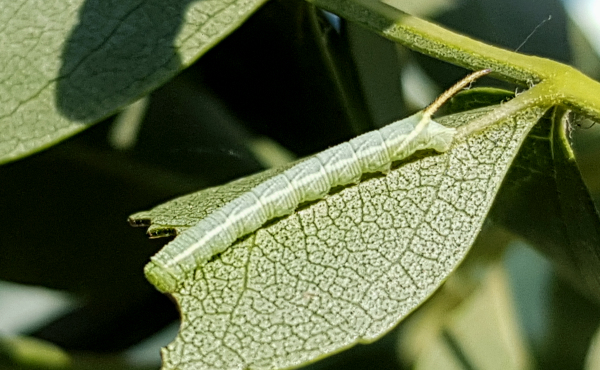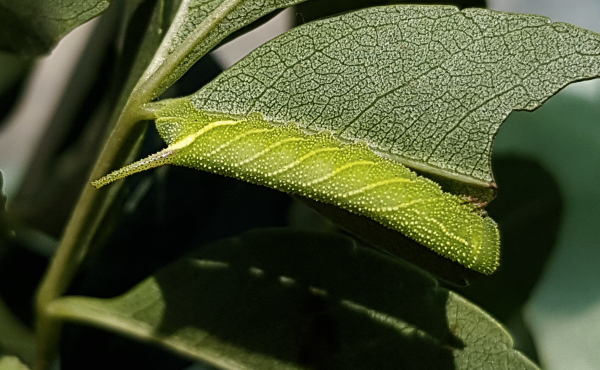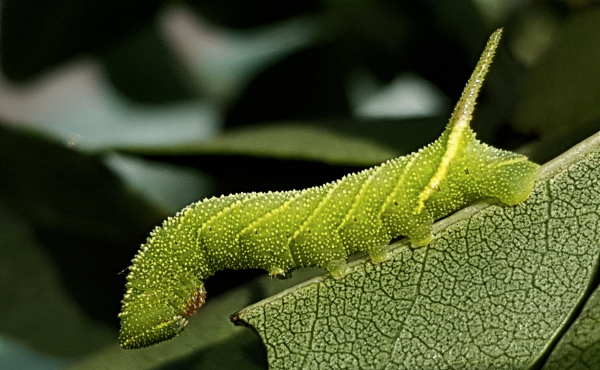 In the fourth instar the body is apple-green and densely covered with fine yellow tubercles. Laterally there are seven, thick, yellow, oblique abdominal stripes, with a similar dorso-lateral line running from the head back to abdominal segment three. The triangular head is green with yellow cheeks, the true legs rosy, and the horn greenish-yellow with a green tip and fine yellow tubercles.
The fifth instar is very similar, but with the body becoming more bluish-grey. The horn is of a similar colour, but the oblique abdominal stripes retain some green edging frontad. In some individuals the fine body tubercles may be white rather than yellow. As pupation approaches the whole body takes on a brownish-purple hue, particularly dorsally (Degtyareva, Stshetkin & Stshetkin, 1977).
Hostplants. In Tajikistan on Fraxinus sogdiana [syn. Fraxinus potamophila] (Degtyareva, Stshetkin & Stshetkin, 1977).
PUPA: 28--32mm. Glossy dark brown with reddish-brown abdominal segments. Cremaster 1.5mm, cylindrical, with a bifurcated tip. The overwintering stage (Degtyareva, Stshetkin & Stshetkin, 1977).
PARASITOIDS
Unknown.
DISTRIBUTION
At present known only from northern Pakistan (Danner, Eitschberger & Surholt, 1998; Rafi et al., 2014), Kashmir, eastern Afghanistan (Ebert, 1969), Tajikistan (Derzhavets, 1984; Dubatolov, [1999]) and the western Gissar Mountains of southern Uzbekistan.
Extra-limital range. The temperate Himalayan foothills of Himachal Pradesh, India.
OTHER SUBSPECIES
None.
---

Return to species list