---
SMERINTHUS SZECHUANUS (Clark, 1938) -- Sichuan eyed hawkmoth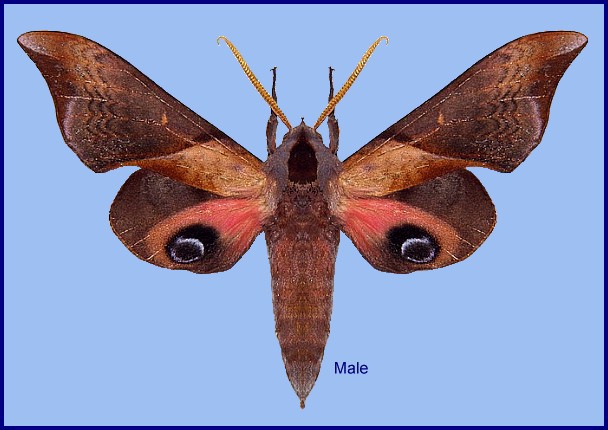 TAXONOMY
Anambulyx szechuanus Clark, 1938, Proc. New Engl. zool. Club 17: 43. Type locality: Southwestern China, Szechuan [Sichuan], Mt Omei [Emei Shan], 9000'.
Synonym. Smerithus [sic] litulinea Zhu & Wang, 1997, Fauna Sinica, Insecta 11: 272. Type locality: China, Sichuan, ??Yahongmu.
Note. The original Chinese description of S. litulinea incorrectly stated that the type locality was Yunnan, while the English description and the holotype label (in Chinese) give Sichuan. However, we were unable to find the locality 'Yahongmu' on any map or in any gazetteer.
ADULT DESCRIPTION AND VARIATION
No information available.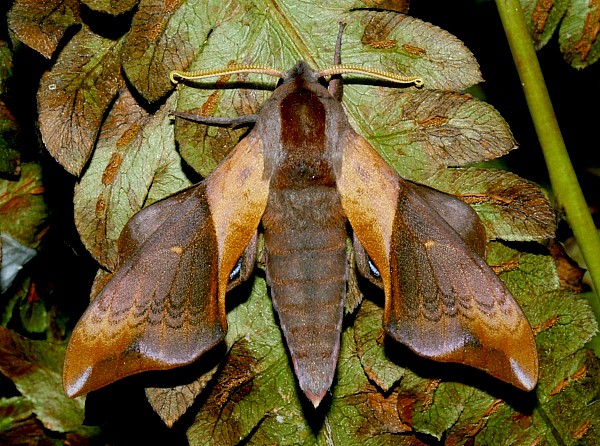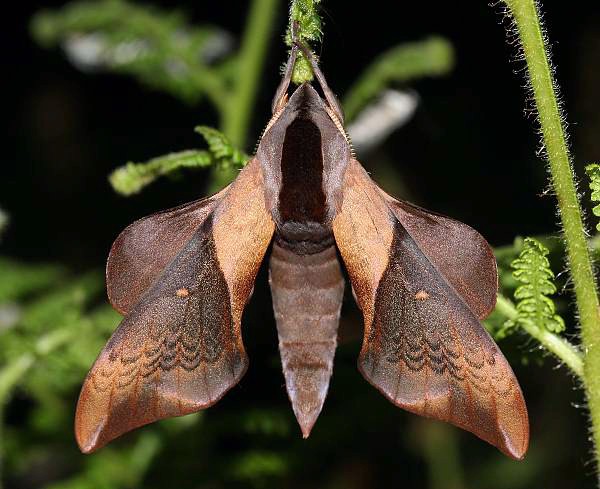 ADULT BIOLOGY
Unknown.
FLIGHT-TIME
China: iv-vi (Yunnan); 15.v (Chongqing); vi (Guangxi); 10.vi-13.vii (Sichuan); vii (Hunan); 16.ix (Hunan).
EARLY STAGES
OVUM: Unknown.
LARVA: Unknown.
PUPA: Unknown.
Larval hostplants. Unknown.
PARASITOIDS
Unknown.
LOCAL DISTRIBUTION
China: Hubei (Xingshan, 1300m); Sichuan (Emei Shan, 2700m; Meigu; ??Yahongmu; Maipu); Chongqing (Simian Mountain National Scenic Resort, 1060m); Yunnan (Mengla; Gaoligong Shan; Dabaoshan); Hunan (Fenghuang; Yangming Shan, 1600m); Guangdong (north); Guangxi (Maoer Shan, 1800m).
GLOBAL DISTRIBUTION
Southern China and Laos (Houaphan Province, 1800m, 29.v.2014, (Alexandre Teynié, pers. comm. 2017)).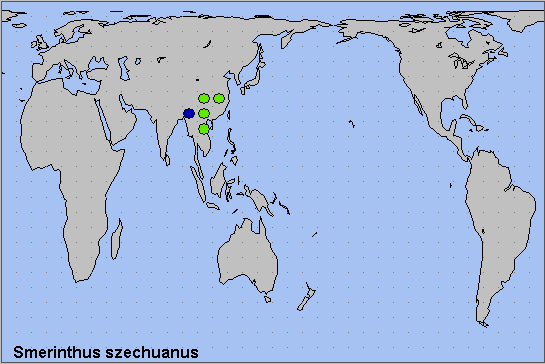 BIOGEOGRAPHICAL AFFILIATION
Holarctic; eastern Palaearctic region. Pleistocene refuge: Monocentric -- Sinoeremic refugium.
---

Return to Sphingidae of the Eastern Palaearctic species list
---
© A.R. Pittaway & I.J. Kitching (The Natural History Museum, London)