---
SMERINTHULUS PERVERSA PALLIDUS Mell, 1922 -- Lichenous hawkmoth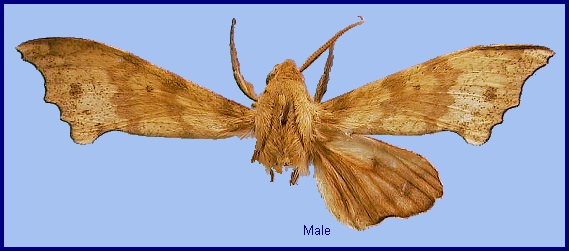 TAXONOMY
Smerinthulus pallidus Mell, 1922, Dt. ent. Z. 1922: 116. Type locality: China, north Kuangtung [Guangdong], montane forest.
Note. Smerinthulus perversa pallidus is so far only known from Guangxi, Guangdong, Fujian and Hunan provinces of mainland China, and the island of Hainan. Its validity will depend on future collections in intervening areas between the populations of Yunnan (nominotypical subspecies) and those of Guangxi (subsp. pallidus). It is not known if there is any contact or if the populations are totally isolated (Haxaire, Melichar, Kitching & Brechlin, 2022).
ADULT DESCRIPTION AND VARIATION
Overall, Smerinthulus perversa pallidus seems to have shorter, less slender, less contrasted and paler forewings (hence the name given by Rudolf Mell). In the male genitalia, the two lobes of the uncus are somewhat more lanceolate, the apex of the gnathos is more prominent (although variable in shape), and the apical claw of the valve is shorter, wider, and strongly curved than in the nominotypical subspecies (Haxaire, Melichar, Kitching & Brechlin, 2022).
ADULT BIOLOGY
Unknown, except that it frequents montane forest.
FLIGHT-TIME
China: v (Hunan); ix (Fujian); x (Guangdong).
EARLY STAGES
OVUM: Not recorded.
LARVA:


PUPA: Not recorded.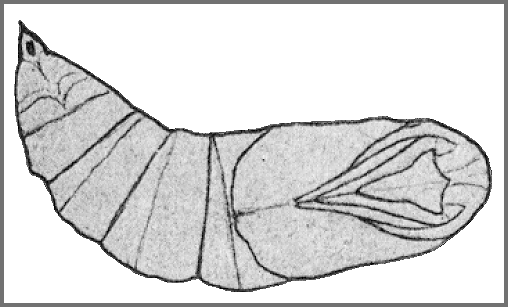 Larval hostplants. Not recorded.
PARASITOIDS
Unknown.
LOCAL DISTRIBUTION
China: Hunan (Yiyang); Fujian (Ningde); Guangxi; Guangdong (Shaoguan); Hainan.
GLOBAL DISTRIBUTION
Endemic to southern China.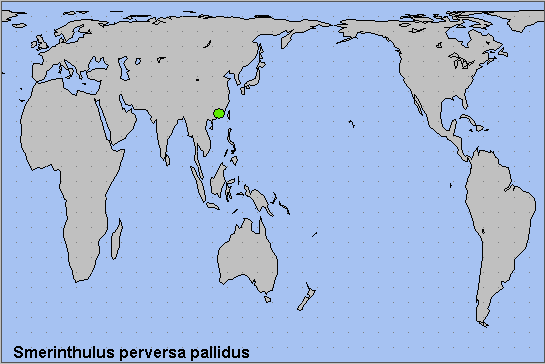 BIOGEOGRAPHICAL AFFILIATION
---

Return to Sphingidae of the Eastern Palaearctic species list
---
© A. R. Pittaway & I. J. Kitching (Natural History Museum, London)