---
SMERINTHUS MINOR Mell, 1937 -- Minor eyed hawkmoth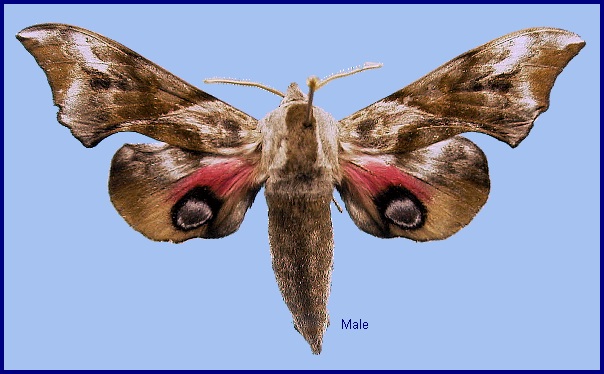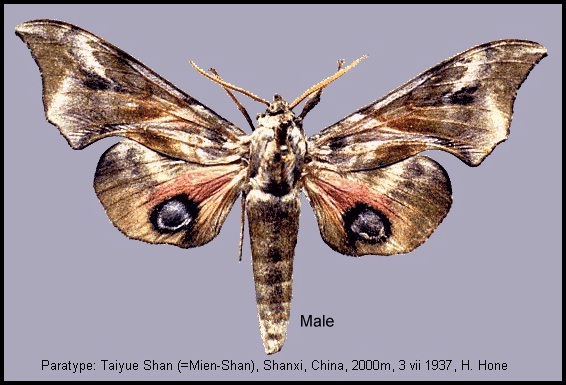 TAXONOMY
Smerinthus minor Mell, 1937, Dt. ent. Z. 1937: 5. Type locality: China, south Shensi [Shaanxi, Qinling Shan], Taipeishan [Taibai Shan], <<33.8°N 108°E>>, 1700m.
ADULT DESCRIPTION AND VARIATION
Distinguishable from other Chinese species of Smerinthus by the angular protrusion on the lower half of the forewing outer margin.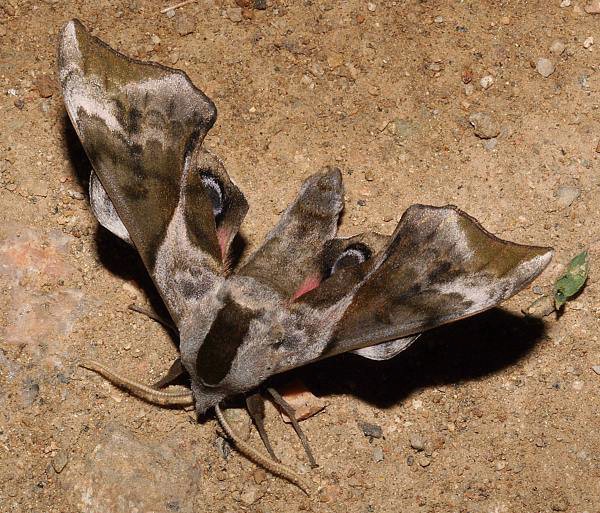 ADULT BIOLOGY
A montane species confined to cool temperate deciduous forest zones.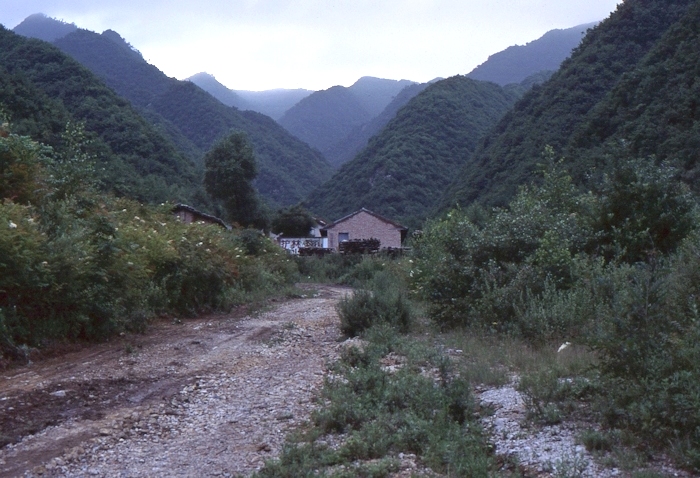 FLIGHT-TIME
Univoltine; early June to early July.
EARLY STAGES
OVUM: Unknown.
LARVA: Unknown.
PUPA: Unknown.
Larval hostplants. Unknown.
PARASITOIDS
Unknown.
LOCAL DISTRIBUTION
China: Hebei/Beijing (Miaofeng Shan; Baihua Shan); Shanxi (Taiyue Shan, 2000m); Shaanxi (Qinling Shan, Taibai Shan, 1700-2000m); Hubei (Tapien Shan, 900-1800m); Hunan (Wuling Shan).
Once considered endemic to the Taibai Shan in the western Qinling Mountains of Shaanxi, where it is not uncommon at 2000m (11 specimens in the SFSI and more than 10 in the NAUY). However, Yang (1978) recorded and illustrated a male from the Miaofeng Mountains near Beijing, but misidentified it as Smerinthus tokyonis Matsumura. There is also a specimen in the IZAS from the Wuling Mountains, Hunan.
GLOBAL DISTRIBUTION
Endemic to China.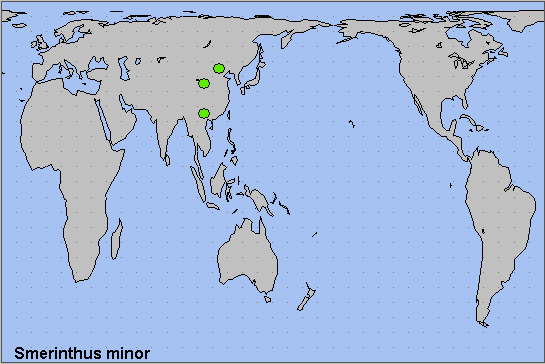 BIOGEOGRAPHICAL AFFILIATION
Holarctic; eastern Palaearctic region. Pleistocene refuge: Monocentric -- Sinoeremic refugium.
---

Return to Sphingidae of the Eastern Palaearctic species list
---
© A.R. Pittaway & I.J. Kitching (The Natural History Museum, London)