---
SMERINTHULUS BAONGANAE Brechlin, 2016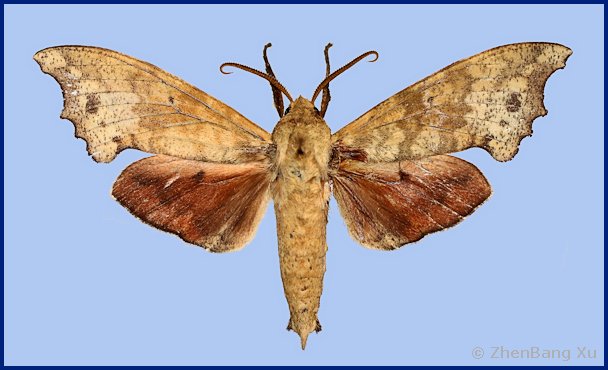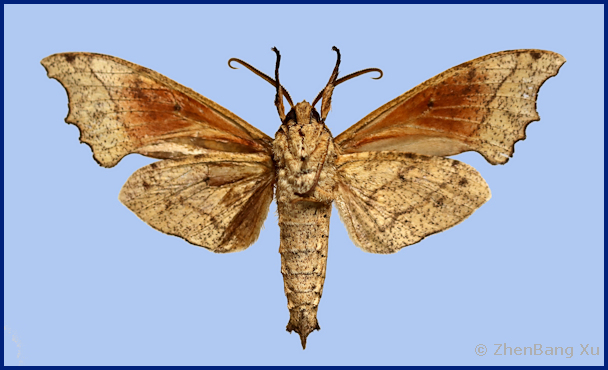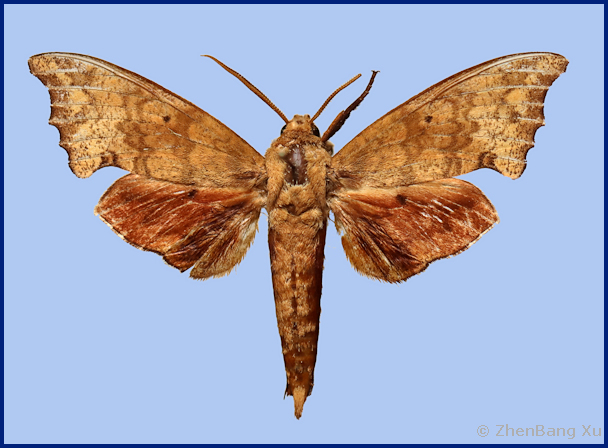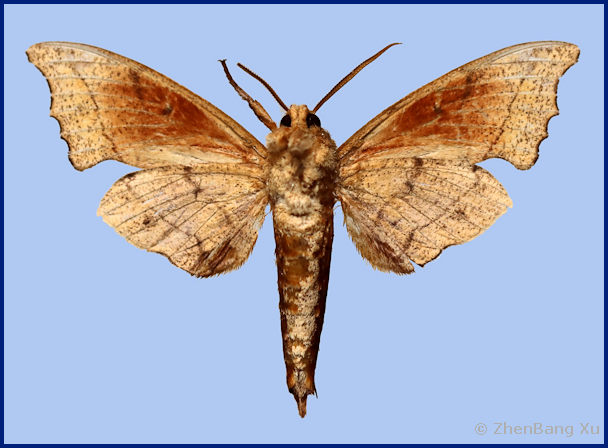 TAXONOMY
Smerinthulus baonganae Brechlin, 2016, Entomo-Satsphingia 9(4): 87. Type locality: Vietnam, Thua Thien Hue Province, Bach Ma Mountains, 16°11.47'N 107°58.07'E, 1400m, iii.2016.
ADULT DESCRIPTION AND VARIATION
Very similar in appearance to Smerinthulus flavomaculatus Inoue, 1990 and Smerinthulus perversa (Rothschild, 1895), but with shorter and less slender wings than Smerinthulus perversa.
The male genitalia are impossible to confuse with those of other species in its group (Haxaire, Melichar, Kitching & Brechlin, 2022). The dorsal edge of the valve is extremely swollen and the ventral edge bears numerous small teeth. The apical claw is shorter and more massive than others in its group. The spatulate ventral lobe is vestigial, practically hidden behind the apical claw. Indeed, the overall impression of the genital capsule evokes the raptorial forelegs of a praying mantis in a defensive position of intimidation.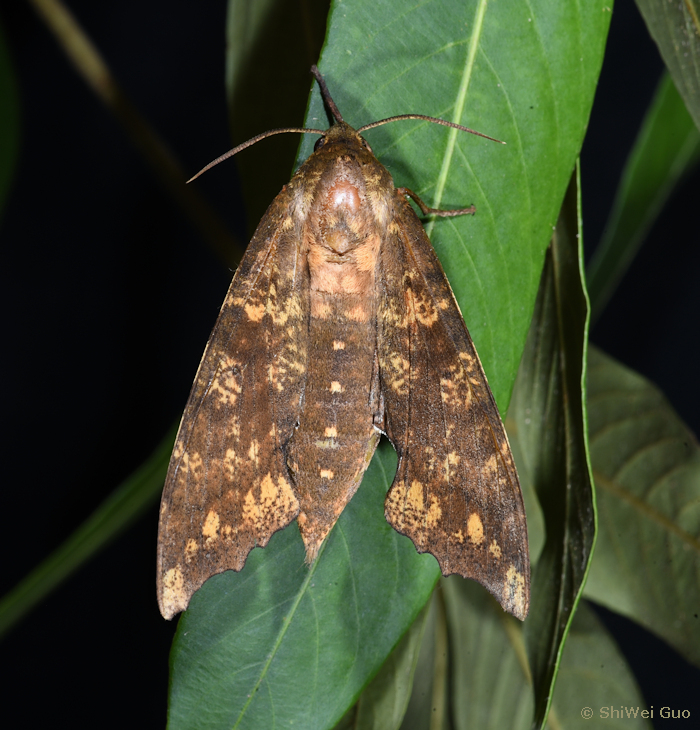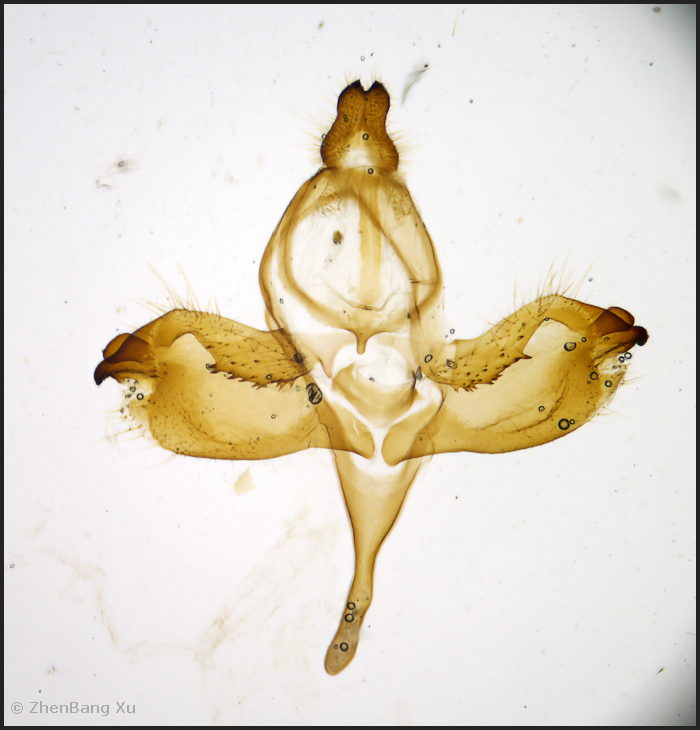 ADULT BIOLOGY
Unknown.
FLIGHT-TIME
China: 14.vii (Ya'an).
EARLY STAGES
OVUM: Unknown.
LARVA: Unknown.
PUPA: Unknown.
Larval hostplants. Unknown.
PARASITOIDS
Unknown.
LOCAL DISTRIBUTION
China: Sichuan (Ya'an); Hunan (Yiyang).
GLOBAL DISTRIBUTION
So far, only positively recorded from Sichuan and Hunan, China (Xu ZhenBang, pers. comm 2023), and Thua Thien Hue Province, Vietnam.
Barcodes and male genitalia of specimens collected at Yiyang and Ya'an indicate that these populations are closer to Smerinthulus baonganae, and are not Smerinthulus perversa. Further work is needed to unravel this situation and the true distribution of both these species in China (Xu ZhenBang, pers. comm. 2023).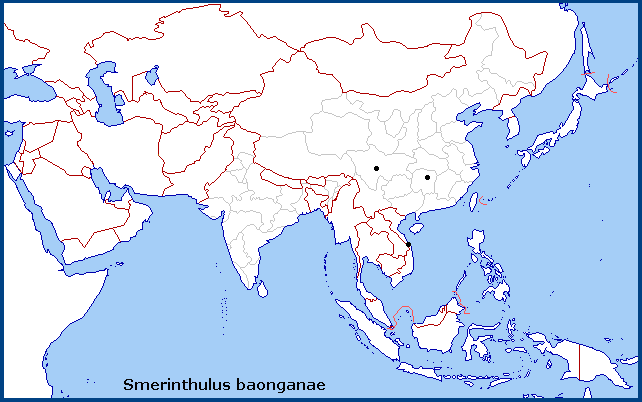 BIOGEOGRAPHICAL AFFILIATION
---

Return to Sphingidae of the Eastern Palaearctic species list
---
© A. R. Pittaway & I. J. Kitching (Natural History Museum, London)