---
RHAGASTIS TRILINEATA Matsumura, 1921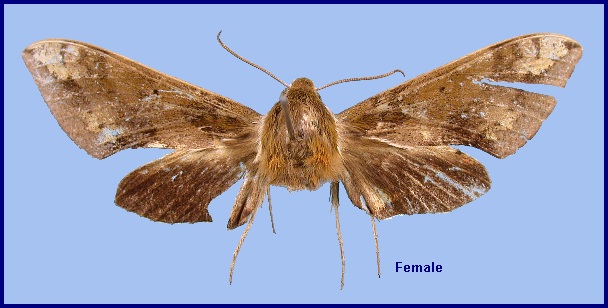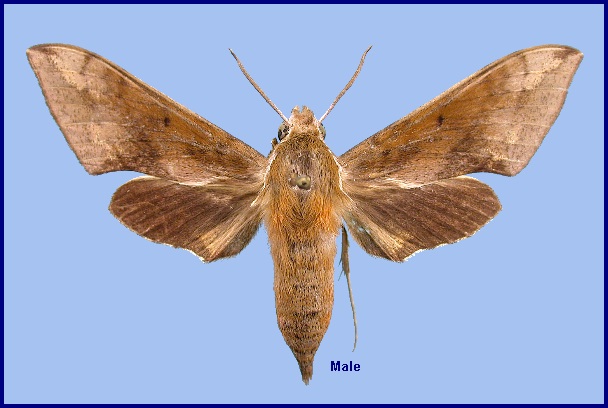 TAXONOMY
Rhagastis trilineata Matsumura, 1921, Thousand Insects Japan (Additam.) 4: 757. Type locality: "Formosa" [Japan].
[Further details on this species in Japan, as well as photos of many stages, can be found on Digital Moths of Japan.]
ADULT DESCRIPTION AND VARIATION
Similar to Rhagastis mongoliana but immediately distinguishable by the almost uniform (not distinctly chequered) forewing fringes and the small black discal spot on the hindwing underside. Labial palp segment 2 longer than broad, not narrowed to base. Metanotum with a conspicuous tawny patch at each side.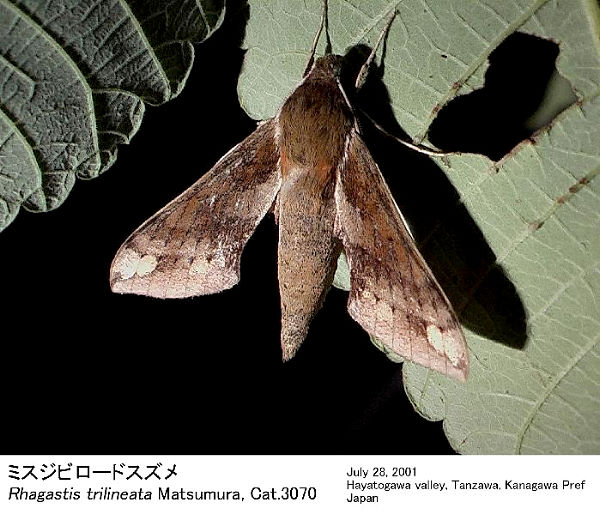 ADULT BIOLOGY
FLIGHT-TIME
Japan: 25.v-26.vii (Yakushima); 16.vi-4.ix (Honshu); 23.vii-10.viii (Kyushu).
EARLY STAGES
OVUM:
LARVA: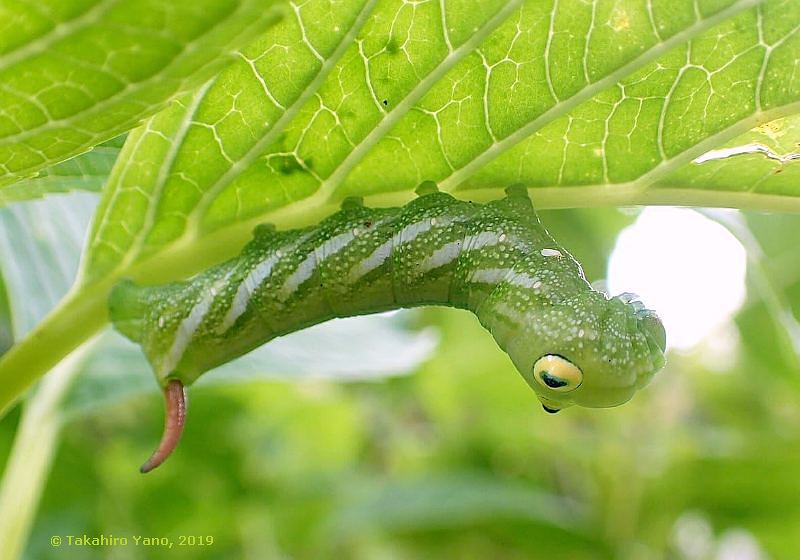 PUPA:
Larval hostplants. Hydrangea macrophylla (Nozaki & Miyata, 1989).
PARASITOIDS
Unknown.
LOCAL DISTRIBUTION
Japan: Honshu (Nashimoto; Shimohino; Tokyo; Bunkakaikan; Ena; Motosugan; Mikaboyama, 750m; Mt. Kitamuki; Shibata; Bushi; Ohara; Misakubomachi; Saitama); Shikoku (Dono); Kyushu (Itzukimura; Taku); Yakushima (Aikodake).
The single record from Taiwan appears to be erroneous (Inoue, 1990).
GLOBAL DISTRIBUTION
Endemic to Japan.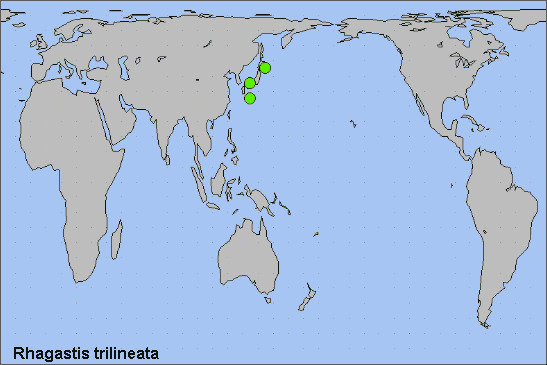 BIOGEOGRAPHICAL AFFILIATION
---

Return to Sphingidae of the Eastern Palaearctic species list
---
© A. R. Pittaway & I. J. Kitching (Natural History Museum, London)