---
RHAGASTIS RUBETRA Rothschild & Jordan, 1907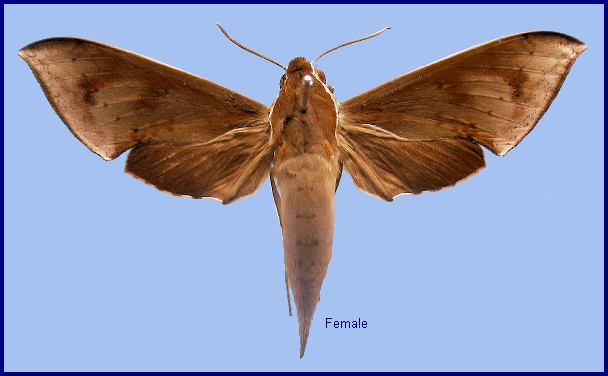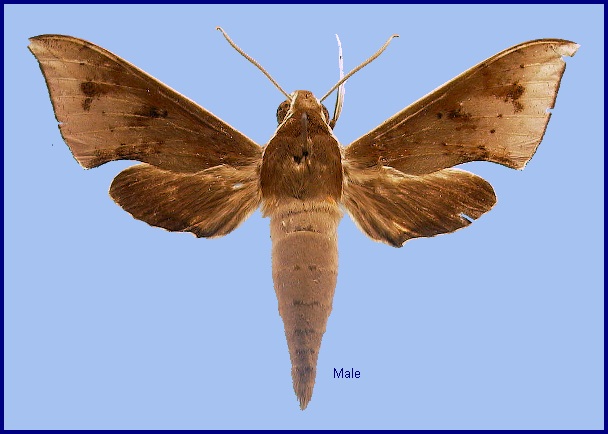 TAXONOMY
Rhagastis rubetra Rothschild & Jordan, 1907, Novit. zool. 14: 95. Type locality: [Indonesia, Sumatera Utara,] Nias.
Synonym. Rhagastis mjobergi Clark, 1923.
ADULT DESCRIPTION AND VARIATION
Forewing upperside similar to Rhagastis velata but ground colour ranging from pale grey to grey-green (olive-green in Rhagastis velata); the intensity of the dark markings varies considerably from almost absent to strongly present. Labial palp segment 2 strongly narrowed towards the base (as in Rhagastis acuta and Rhagastis hayesi). However, although similar to Rhagastis acuta, Rhagastis hayesi and Rhagastis velata, distinguishable from the first two species by the fore upperside ground colour and from the last by the shape of the labial palp segment 2.
In the male genitalia, valve with 2-3 large stridulatory scales. Aedeagus without apical free processes, left side with an oblique row of small teeth.
ADULT BIOLOGY
Unknown.
FLIGHT-TIME
EARLY STAGES
OVUM: Unknown.
LARVA: Unknown.
PUPA: Unknown.
Larval hostplants. Unknown.
PARASITOIDS
Unknown.
LOCAL DISTRIBUTION
China: ?Xizang/Tibet (Mutu).
GLOBAL DISTRIBUTION
From Indonesia (Kalimantan, Nias, Sumatra) north through Malaysia (Sarawak, Peninsular) to Thailand and, possibly, southern China (Xizang/Tibet). However, the record from China is suspect.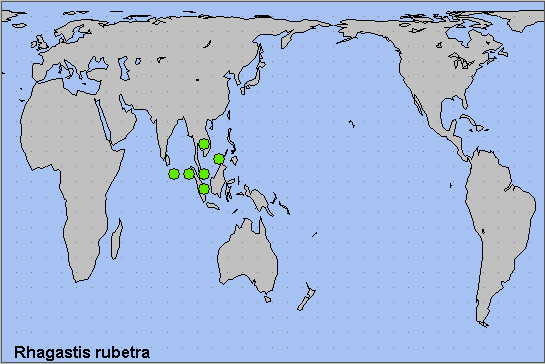 BIOGEOGRAPHICAL AFFILIATION
---

Return to Sphingidae of the Eastern Palaearctic species list
---
© A. R. Pittaway & I. J. Kitching (Natural History Museum, London)