---
RHODOPRASINA NENULFASCIA Zhu & Wang, 1997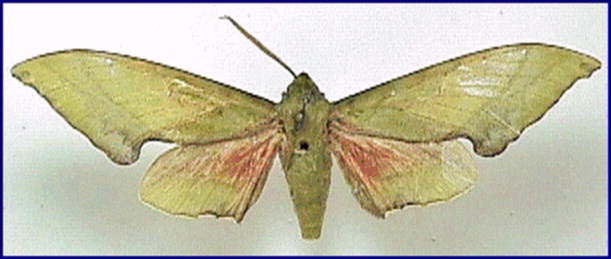 TAXONOMY
Rhodoprasina nenulfascia Zhu & Wang, 1997, Fauna Sinica Insecta 11: 267. Type locality: China, Xizang/Tibet, Yadong.
Synonym. Rhodoprasina koerferi Brechlin, 2010, Entomo-Satsphingia 3(2): 23. Type locality: Bhutan, Mongar, Thebong, 2270m (ca. 27°17'N 91°20'E).
ADULT DESCRIPTION AND VARIATION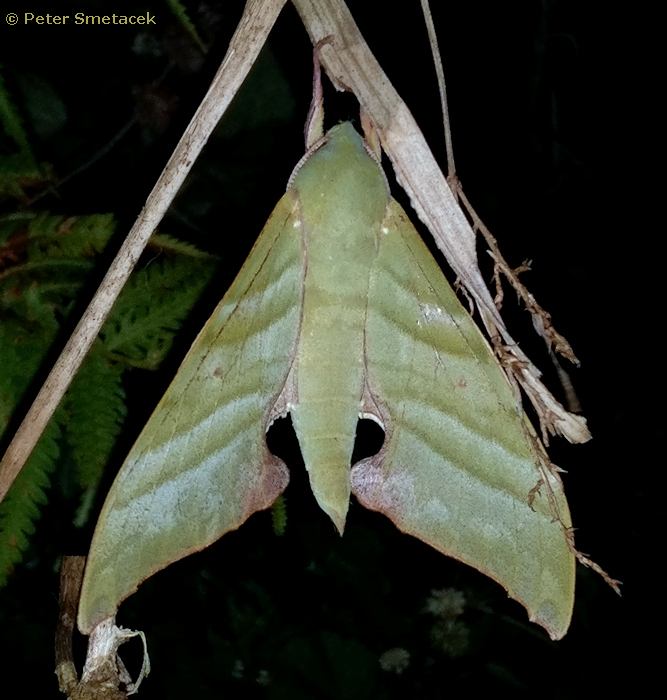 ADULT BIOLOGY
Unknown.
FLIGHT-TIME
India: 12.xi.2020 (Arunachal Pradesh). China: 9.vi (Xizang/Tibet).
EARLY STAGES
OVUM: Unknown.
LARVA: Unknown.
PUPA: Unknown.
Larval hostplants.
Unknown.
PARASITOIDS
Unknown.
LOCAL DISTRIBUTION
China: Xizang/Tibet (Yadong).
GLOBAL DISTRIBUTION
So far, only known from southern Xizang/Tibet (China), Bhutan (Irungbam & Irungbam, 2019) and Arunachal Pradesh (India).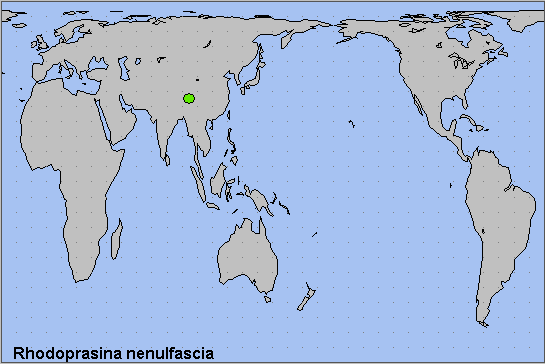 BIOGEOGRAPHICAL AFFILIATION
---

Return to Sphingidae of the Eastern Palaearctic species list
---
© A.R. Pittaway & I.J. Kitching (The Natural History Museum, London)