---
RHODAMBULYX DAVIDI Mell, 1939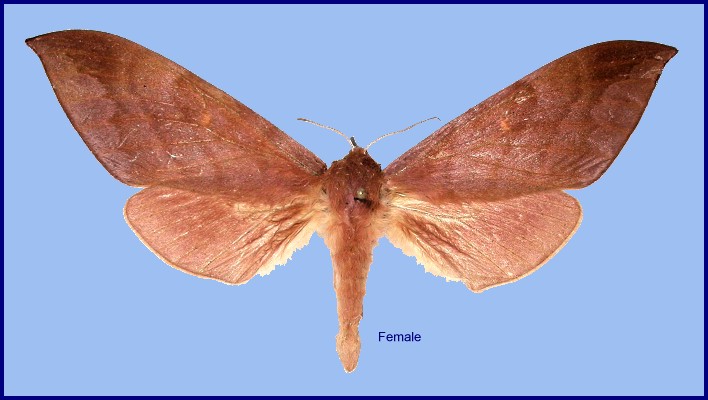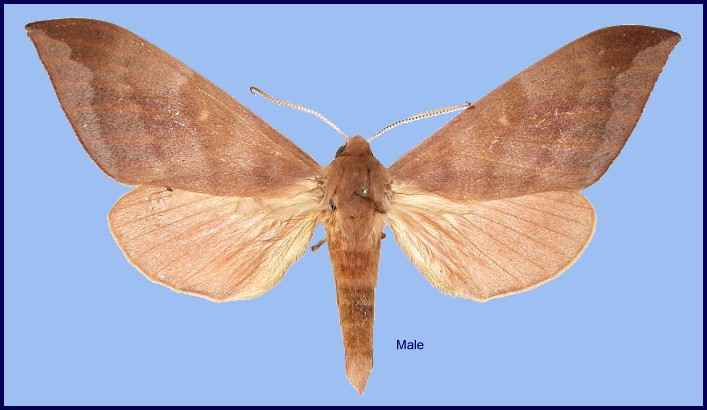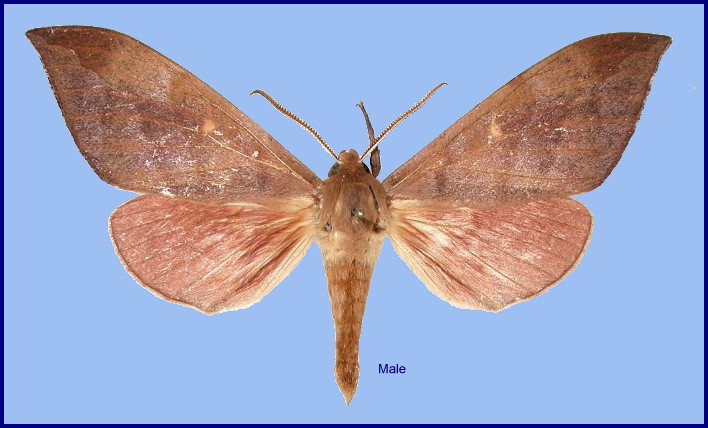 TAXONOMY
Rhodambulyx davidi Mell, 1939, Dt. ent. Z., Iris 52: 140. Type locality: [China,] north Fukien [Fujian], Kuatun, 2300m, 27.40°N, 117.40°E.
ADULT DESCRIPTION AND VARIATION
As illustrated.
ADULT BIOLOGY
This species flies at altitude (1200-2300m) during spring in the isolated temperate mountains of southern China.
FLIGHT-TIME
China: iii (Guangxi); 4.iii-19.iv (Fujian); v (Guangxi).
EARLY STAGES
OVUM: Unknown.
LARVA: Unknown.
PUPA: Unknown.
Larval hostplants. Unknown.
PARASITOIDS
Unknown.
LOCAL DISTRIBUTION
China: Guizhou (Shitou Shan, Rong Jiang (= river)); Fujian (Kuatun, 2300m); Guangxi (Jingxiu, Dayao Shan, 1200m); Guangdong (north).
GLOBAL DISTRIBUTION
Endemic to the mountains of southern China.
BIOGEOGRAPHICAL AFFILIATION
Unknown.
---

Return to Sphingidae of the Eastern Palaearctic species list
---
© A.R. Pittaway & I.J. Kitching (The Natural History Museum, London)