---
RHAGASTIS BINOCULATA Matsumura, 1909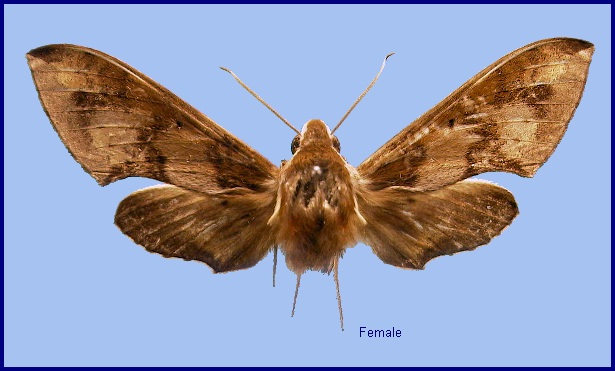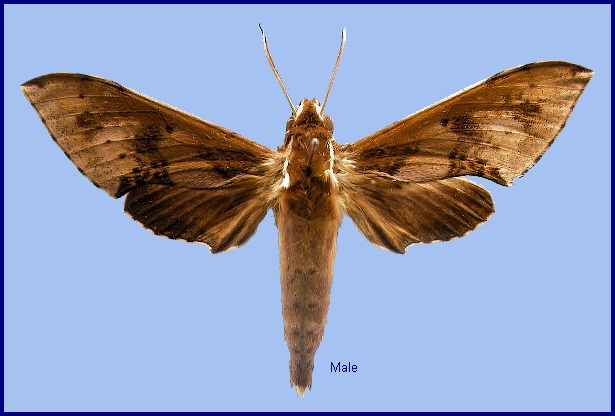 TAXONOMY
Rhagastis binoculata Matsumura, 1909, Thous. Ins. Japan Suppl. 1: 39. Type locality: [Taiwan, Hsinchu Hsien], Hoppo [Peipu].
Synonym. Rhagastis varia Wileman, 1910.
Synonym. Rhagastis elongata Clark, 1937.
Synonym. Rhagastis albomarginatus sauteri Mell, 1958.
ADULT DESCRIPTION AND VARIATION
Wingspan: 54--63mm. Almost identical to Rhagastis albomarginatus dichroae, distinguishable only in the pinkish-grey (rather than greyish-buff) oval pale patch that divides the postmedian lines on the forewing upperside, between veins M2 and Cu2. Hindwing underside with a small black discal spot. Labial palp segment 2 longer than broad, not narrowed to base. Metanotum with a conspicuous tawny patch at each side.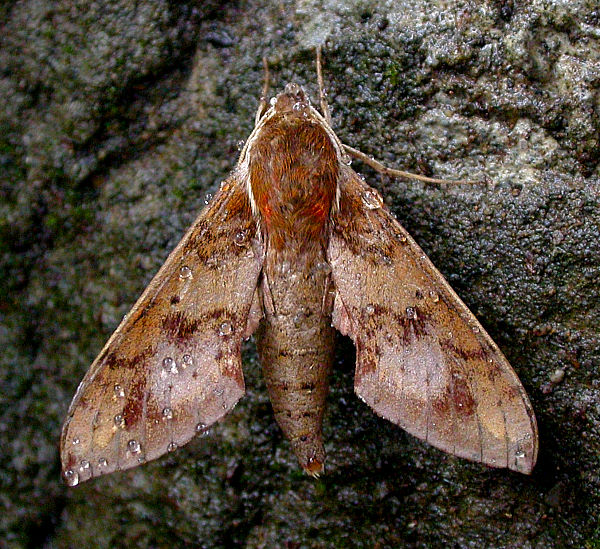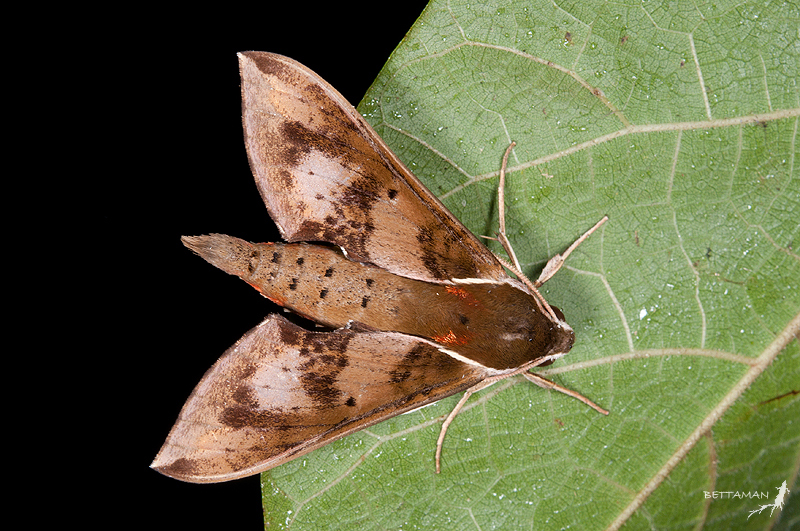 ADULT BIOLOGY
FLIGHT-TIME
Taiwan: iii-x (Taipei); iii-v (Kaohsiung Hsien); vi (Nantou Hsien); vi (Tainan Hsien); viii (Nantou Hsien).
EARLY STAGES
OVUM:
LARVA: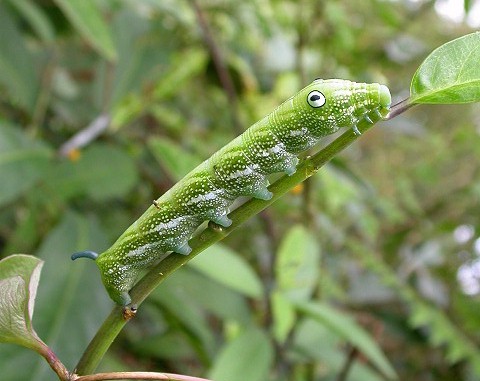 PUPA:
Larval hostplants. Hydrangea chinensis [syn. Hydrangea angustipetala] (Hydrangeaceae; Felix Lin, pers. comm. 2006).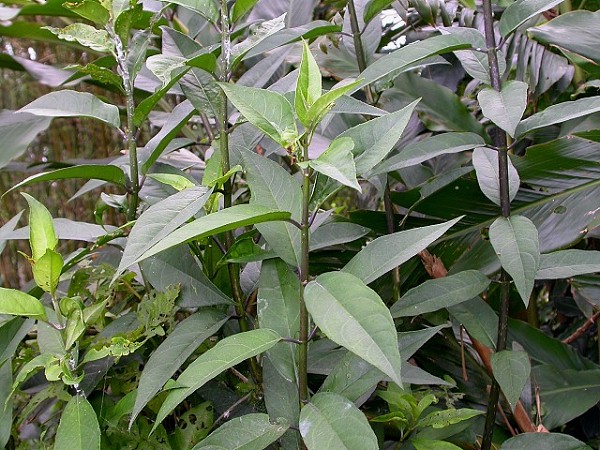 PARASITOIDS
LOCAL DISTRIBUTION
Taiwan: Tainan Hsien (Kuantzuling, 1000'); Nantou Hsien (Bukai; Puli); Hsinchu Hsien (Peipu); Kaohsiung Hsien (Shanping, 640m; nr. Tuona, 12km SE of Shanping, 750m); Taipei (Yungmingshan National Park); Taipei Hsien (Fushan); Ilan Hsien (Tianone, 1200m).
GLOBAL DISTRIBUTION
Endemic to Taiwan.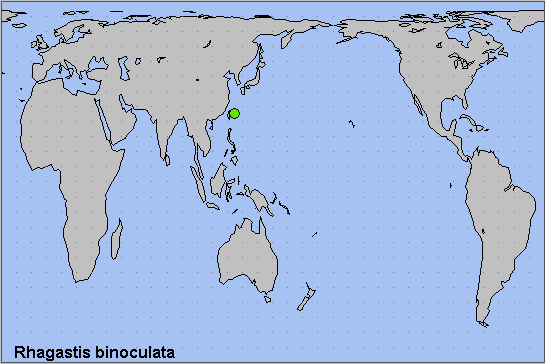 BIOGEOGRAPHICAL AFFILIATION
---

Return to Sphingidae of the Eastern Palaearctic species list
---
© A.R. Pittaway & I.J. Kitching (The Natural History Museum, London)