---
PENTATEUCHA STUENINGI Owada & Kitching, 1997 -- Chinese hirsute hawkmoth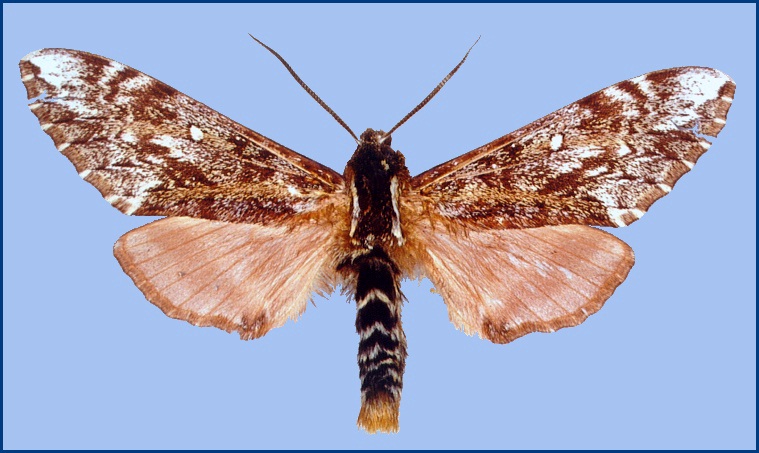 TAXONOMY
Pentateucha stueningi Owada & Kitching, 1997, in Kitching, Owada & Brechlin, Tinea 15: 88. Type locality: China, Chekiang [Zhejiang], west Tien-mu-shan [Tianmu Shan].
ADULT DESCRIPTION AND VARIATION
Male as per illustration.
ADULT BIOLOGY
This species flies at altitude during early spring in the isolated warm temperate mountains of Zhejiang and neighbouring Anhui.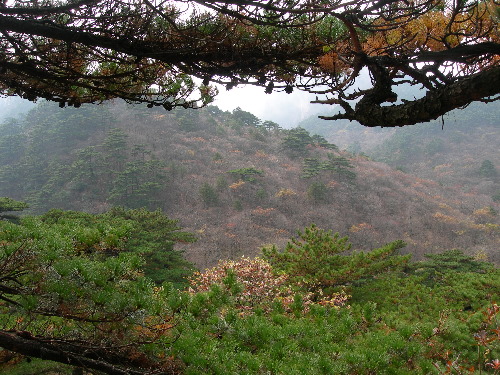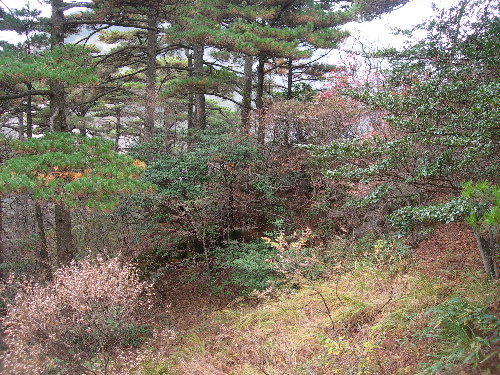 FLIGHT-TIME
China: 10-20.iii (Fujian); iv (Jiangxi; Hunan).
EARLY STAGES
OVUM: Unknown.
LARVA: Unknown.
PUPA: Unknown.
Larval hostplants. Unknown, but probably a species of Ilex like other members of the genus.
PARASITOIDS
Unknown.
LOCAL DISTRIBUTION
China: Anhui (Mt. Huang Shan); Zhejiang (Tianmu Shan); Sichuan (Ya'an); Hunan (Nanling Shan); Jiangxi (Wuyi Shan); Fujian (Wuyi Shan); Guangdong (Nanling Shan).
GLOBAL DISTRIBUTION
Endemic to mountainous areas of southern China.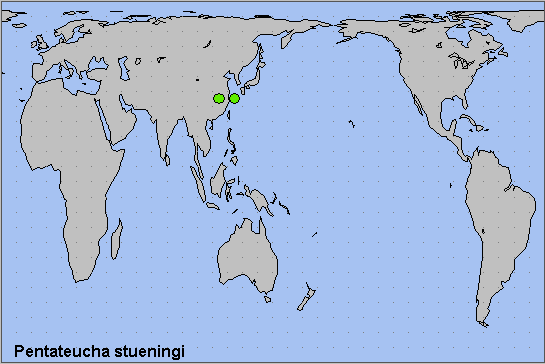 BIOGEOGRAPHICAL AFFILIATION
Unknown.
---

Return to Sphingidae of the Eastern Palaearctic species list
---
© A. R. Pittaway & I. J. Kitching (Natural History Museum, London)