---
MACROGLOSSUM UNGUES UNGUES Rothschild & Jordan, 1903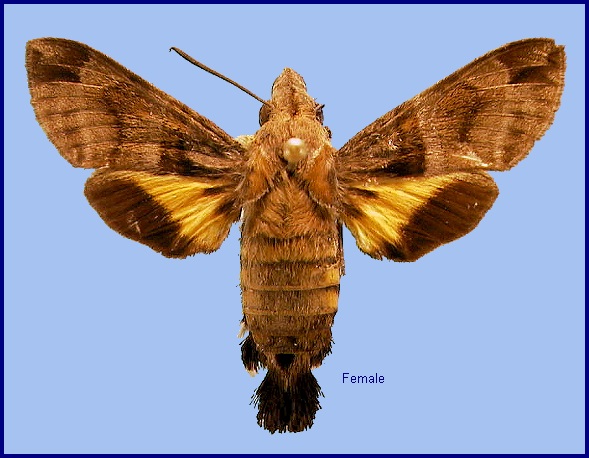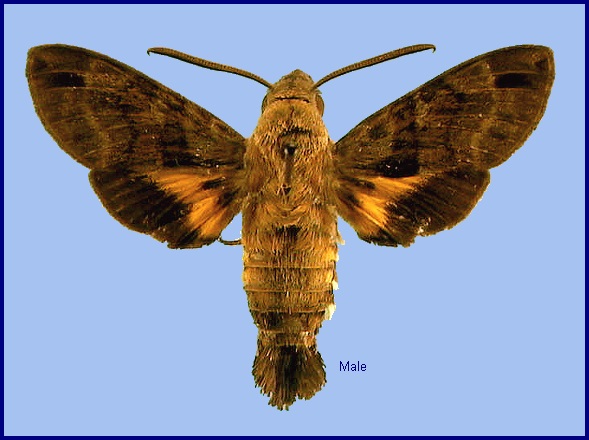 TAXONOMY
Macroglossum ungues Rothschild & Jordan, 1903, Novit. zool. 9 (suppl.): 622 (key), 624 (key), 643. Type locality: [Indonesia:] Buru, <<Kayeli>>.
ADULT DESCRIPTION AND VARIATION
Nearly identical in pattern to Macroglossum sitiene, but smaller; forewing more obtuse, the outer margin more convex; male antenna comparatively longer and stouter. Forewing upperside first discal line more curved than in Macroglossum sitiene, nearer the antemedian band in the middle; subapical spot in cell Rs3 more prominent. Hindwing upperside more yellow-washed basally than in Macroglossum sitiene.
In the male genitalia, harpe longer than in Macroglossum sitiene. Aedeagus with 2 processes: the dorsal much longer than in Macroglossum sitiene; the ventral shorter, dentate.
ADULT BIOLOGY
FLIGHT-TIME
EARLY STAGES
OVUM: Unknown.
LARVA: Unknown.
PUPA: Unknown.
Larval hostplants. Unknown.
PARASITOIDS
LOCAL DISTRIBUTION
China: ?
GLOBAL DISTRIBUTION
Indonesia, from Java to Ambon, and also the Philippines. The record from China is suspect.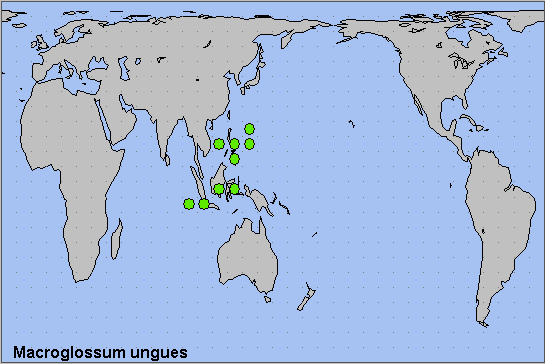 BIOGEOGRAPHICAL AFFILIATION
---

Return to Sphingidae of the Eastern Palaearctic species list
---
© A. R. Pittaway & I. J. Kitching (Natural History Museum, London)