---
MARUMBA SAISHIUANA SAISHIUANA Okamoto, 1924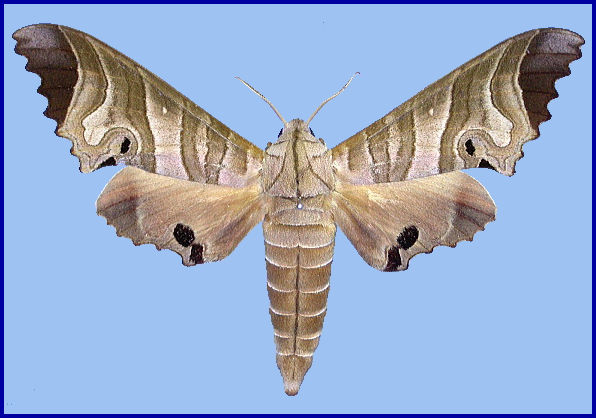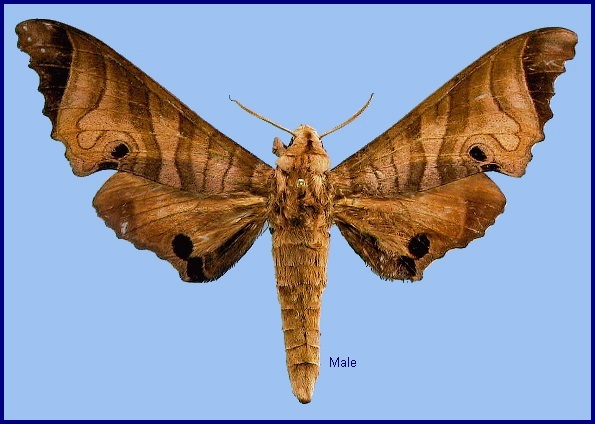 TAXONOMY
Marumba saishiuana Okamoto, 1924, Bull. agric. Exp. Stn Gov.-Gen. Chosen 1: 96. Type locality: [South Korea,] Quelpart Island [Cheju-do].
Synonym. Marumba spectabilior Mell, 1935.
Synonym. Marumba fujinensis Zhu & Wang, 1997.
Note. Further DNA barcode analysis needs to be undertaken on the isolated Korean and Tsushima populations to determine their relationship to the population farther south in mainland China. Split into a large number of species by Eitschberger & Nguyen (2021), with the Korean population given the name Marumba koreana; the Tsushima population was not analysed.
[Further details on this species in Japan, as well as photos of many stages, can be found on Digital Moths of Japan.]
ADULT DESCRIPTION AND VARIATION
Wingspan: 75--78mm.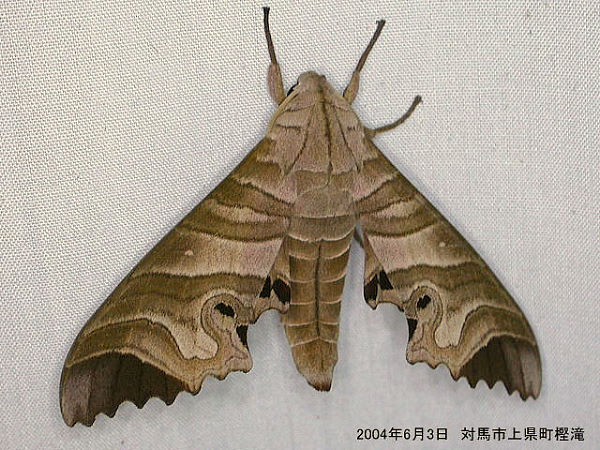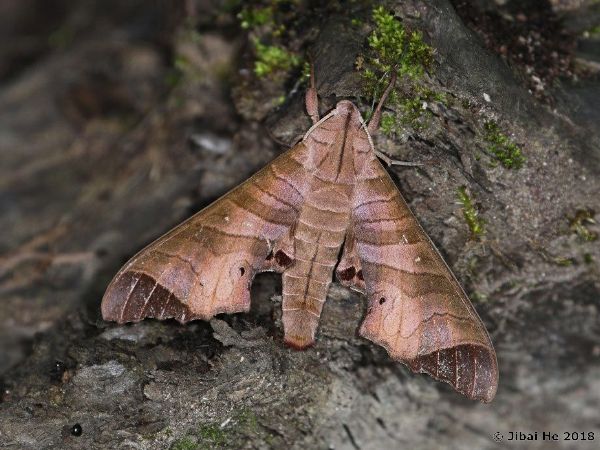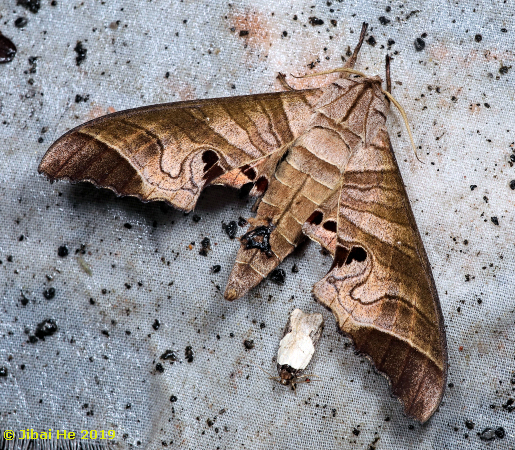 ADULT BIOLOGY
FLIGHT-TIME
China: 12.v (Chongqing); 31.v-2.vi (Guangdong); vi (Yunnan; Fujian); vi-vii (Zhejiang); viii (Fujian). Japan: 3.vi-2.vii (Tsushima).
Park et al. (1999) give May until July as the flight period in Korea.
EARLY STAGES
OVUM: Unknown.
LARVA: Unknown.
PUPA: Unknown.
Larval hostplants. Unknown.
PARASITOIDS
Unknown.
LOCAL DISTRIBUTION
China: Shaanxi; Zhejiang (Tianmu Shan, 1500-1600m); Hubei; Sichuan (Xiling Xueshan National Park, 1000m); Chongqing (Simian Mountain National Scenic Resort, 1060m); Yunnan (Laojun Shan, 2579m; nr. Yingjiang, Tongbinguan, 1180m; Gaoligong Shan; Dabaoshan, Huaping); Xizang/Tibet; Jiangxi; Fujian (Guangze, 1200m; Wuyi Shan); Guangdong (Nanling National Forest Park, 1100m); Hainan (Longhushan, Wenchang City).
South Korea: Baengnyeong-do & Daecheong-do; South Cholla Province (Baekyang Temple; Wolchul-san; Jin-do); South Kyongsang Province (Geoje-do); Cheju Province (Cheju-do; Halla-san; Seoguipo; Sungpanak).
Japan: Tsushima (Sasuna; Mt. Konoki; Mt. Oboshi; Kashitaki).
GLOBAL DISTRIBUTION
Confined to central and southeastern China, southern South Korea, southern Japan (Tsushima Island only), northern Myanmar/Burma, northern Thailand, northern Laos and northern Vietnam. On Taiwan it is replaced by the weakly differentiated subsp. formosana Matsumura.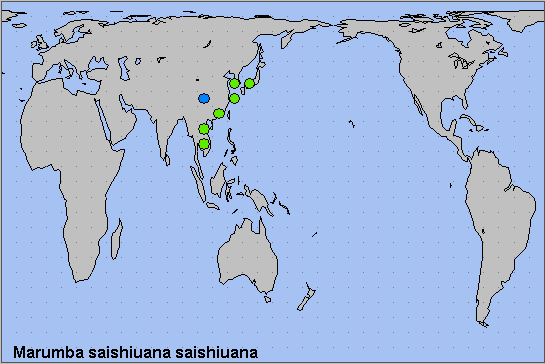 BIOGEOGRAPHICAL AFFILIATION
---

Return to Sphingidae of the Eastern Palaearctic species list
---
© A. R. Pittaway & I. J. Kitching (Natural History Museum, London)