---
MACROGLOSSUM MEDIOVITTA Rothschild & Jordan, 1903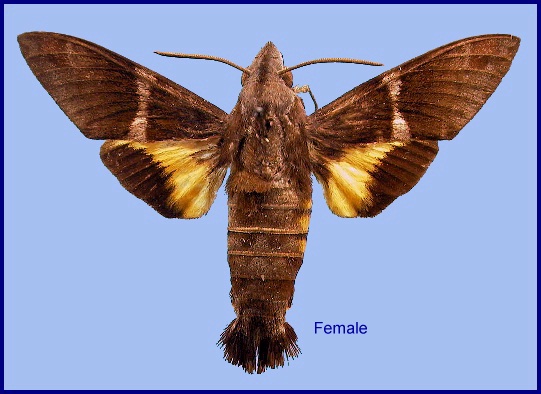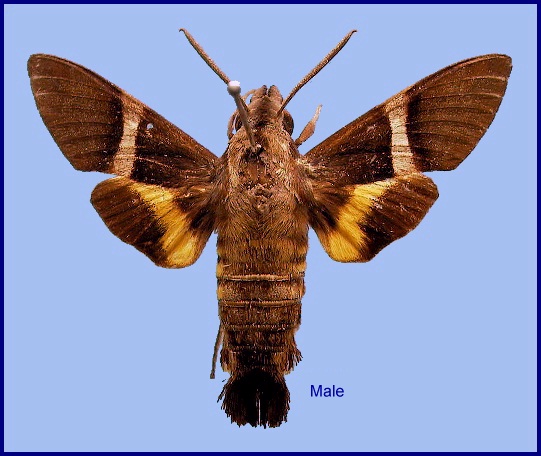 TAXONOMY
Macroglossum mediovitta Rothschild & Jordan, 1903, Novit. zool. 9 (suppl.): 620 (key), 626 (key), 647. Type locality: [Japan, Ryukyu Islands,] Okinawa.
ADULT DESCRIPTION AND VARIATION
Similar to Macroglossum heliophila, from which it differs in the following: forewings more elongate, distal margin less convex; hindwing distal border evenly convex, narrower; forewing upperside with proximal edge of antemedian band not distinct, the basal area being darker; very prominent pinkish-white median band, sharply defined, more oblique; first discal line well-marked, not elbowed anteriorly, forming the discal border of the white band; second scarcely visible, being obscured by the deep brown colouration; no sharply defined postmedian costal grey area; vein M1 not grey; subapical spot in cell Rs4 small; grey postdiscal line vestigial.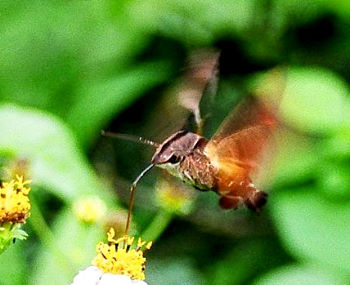 ADULT BIOLOGY
Attracted to the flowers of Duranta erecta at dawn and dusk.
FLIGHT-TIME
China: 11.viii-26.ix (Hong Kong). Japan: vii-ix (Ryukyu Archipelago).
EARLY STAGES
OVUM:
LARVA: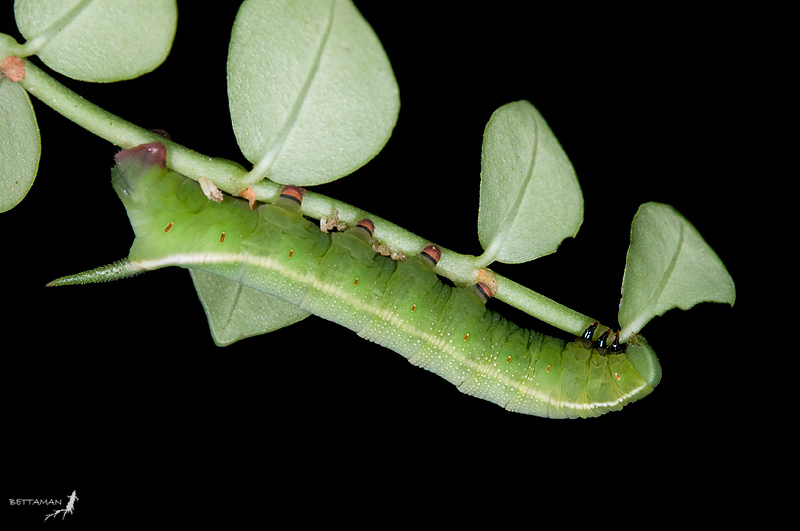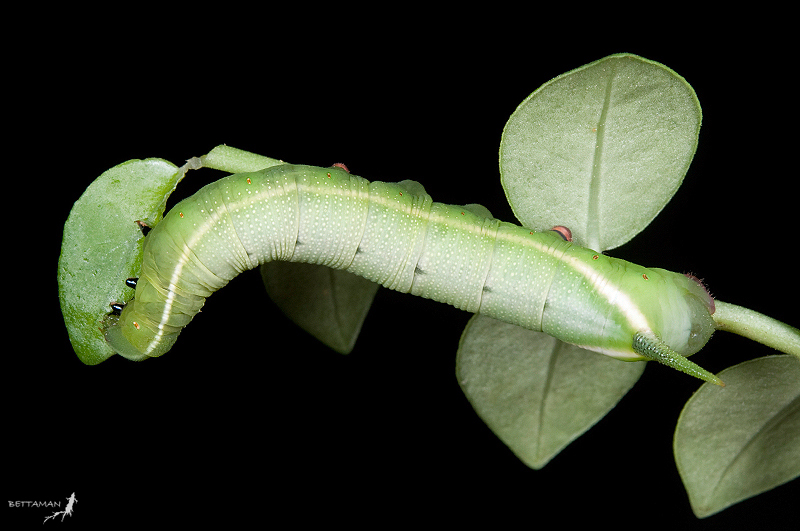 PUPA:
Larval hostplants. Unknown.
PARASITOIDS
On Taiwan, recorded from Psychotria serpens.
LOCAL DISTRIBUTION
China: Hong Kong.
Taiwan: Taipei Hsien (Fushan); Taipei (Neihu).
Japan: Ryukyu Archipelago (Okinawa, Nago).
GLOBAL DISTRIBUTION
From southern Japan (Ryukyu Archipelago), Taiwan and southern China (Hong Kong) south through Thailand (?one specimen only), Malaysia (Peninsular, Sarawak) to Indonesia (Sumatra, Kalimantan).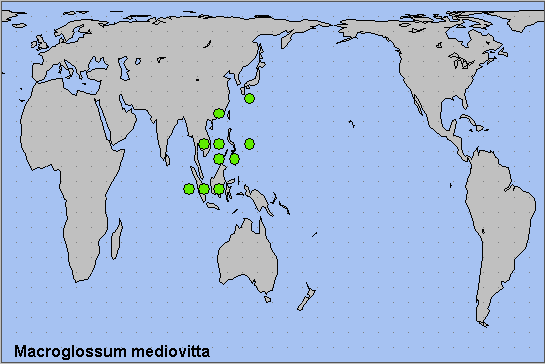 BIOGEOGRAPHICAL AFFILIATION
---

Return to Sphingidae of the Eastern Palaearctic species list
---
© A.R. Pittaway & I.J. Kitching (The Natural History Museum, London)