---
MACROGLOSSUM GLAUCOPTERA Butler, 1875 -- Dark hummingbird hawkmoth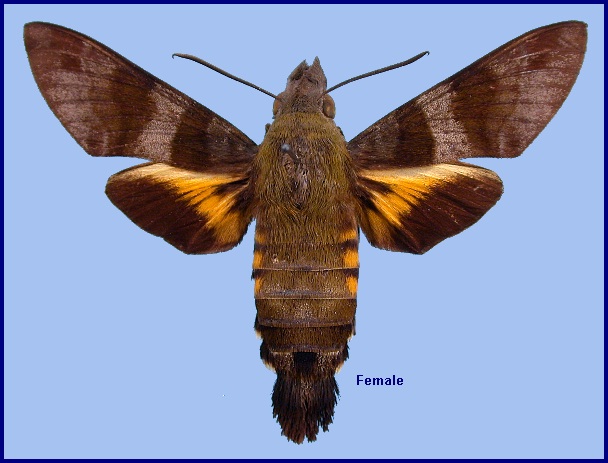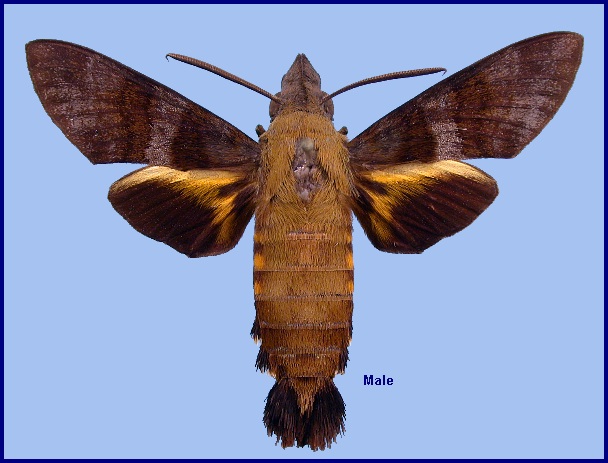 TAXONOMY
Macroglossa glaucoptera Butler, 1875, Proc. zool. Soc. Lond. 1875: 241. Type locality: Ceylon [Sri Lanka].
Synonym. Macroglossa lepcha Butler, 1876.
Synonym. Macroglossum obscuriceps Butler, 1876.
Synonym. Macroglossa fuscata Huwe, 1895.
ADULT DESCRIPTION AND VARIATION
Wingspan: 52--54mm. Similar to small sepecimens of Macroglossum corythus luteata. Forewing upperside dark hued, dark brown basally; the two antemedian lines a little darker, the space between dark brown; median band greyish, wider anteriorly than posteriorly; discal lines not prominent, the first and second very weakly curved, the space between them more or less filled with dark brown. Underside basal areas of both sets of wings shaded with yellow. Hindwing upperside yellow band narrow, more or less interrupted in the male, sometimes only vestigial; distal border very broad, broader posteriorly than in western Macroglossum corythus. Hindwing underside yellow anal area not sharply delimited distally.
In the male genitalia, uncus truncate, slightly sinuate, the angles slightly projecting laterally. Valve with a few stridulatory scales. Harpe similar to that of Macroglossum semifasciata, much shorter than in Macroglossum corythus, the extreme apex truncate and notched. Aedeagus with very long teeth, as well as numerous small ones, near the base of the process, which is very long, dentate on the proximal edge; internal rods both tapering.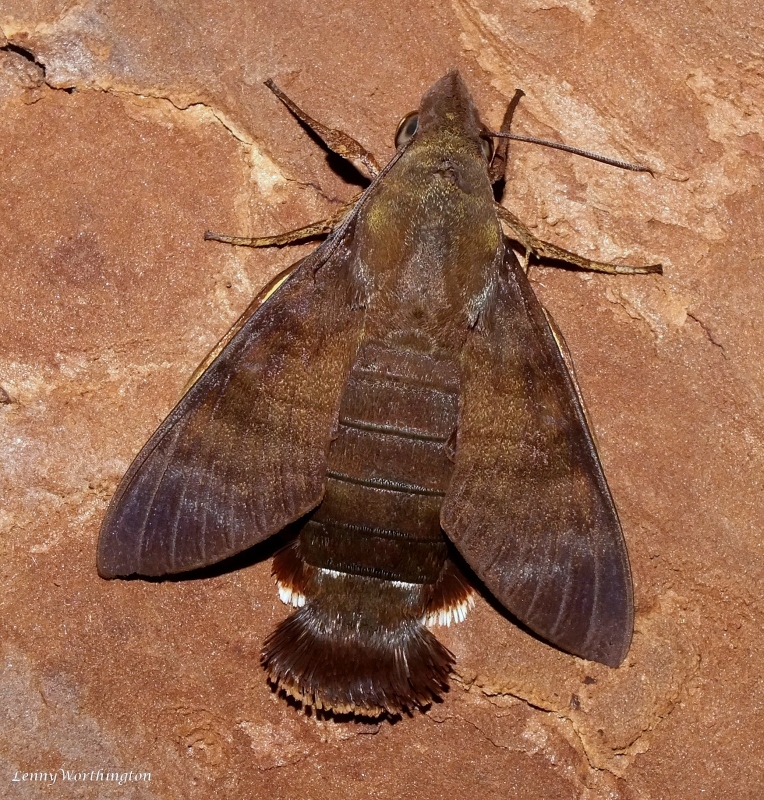 ADULT BIOLOGY
Attracted to the flowers of Duranta erecta.
FLIGHT-TIME
China: 22.vi (Hong Kong).
EARLY STAGES
OVUM: Unknown.
LARVA: Little known. The below image is the first of this species.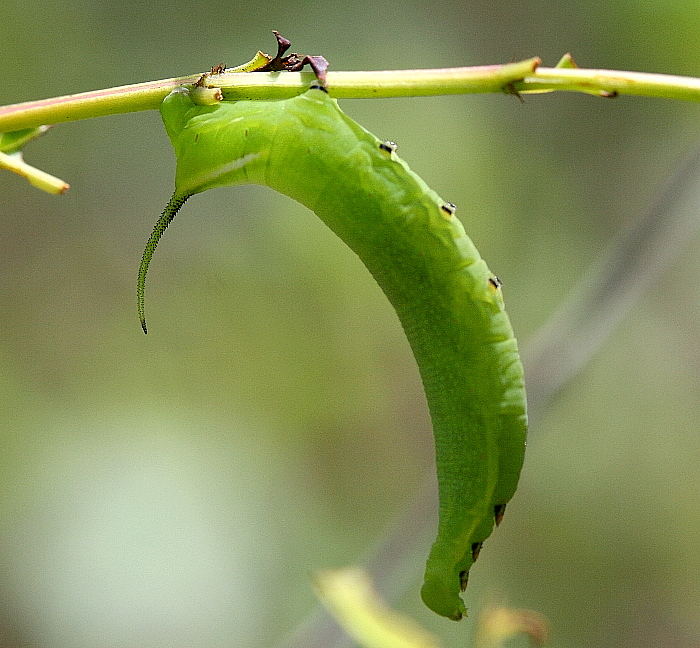 PUPA: No details recorded.
Larval hostplants. Memecyclon scutellatum (Melanostomataceae) in northern Thailand (Markku Pellinen, pers. comm. 2011).
PARASITOIDS
Unknown.
LOCAL DISTRIBUTION
China: Hong Kong (Tuen Mun) - only recorded once (Kendrick, 2010).
GLOBAL DISTRIBUTION
Sri Lanka, Thailand, southern China, Vietnam, Malaysia (Peninsular, Sarawak), Indonesia (Sumatra, Java), Philippines (Mindanao).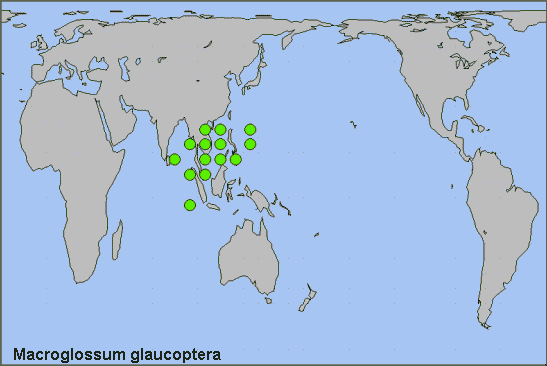 BIOGEOGRAPHICAL AFFILIATION
---

Return to Sphingidae of the Eastern Palaearctic species list
---
© A. R. Pittaway & I. J. Kitching (Natural History Museum, London)