---
MARUMBA ECHEPHRON (Boisduval, [1875])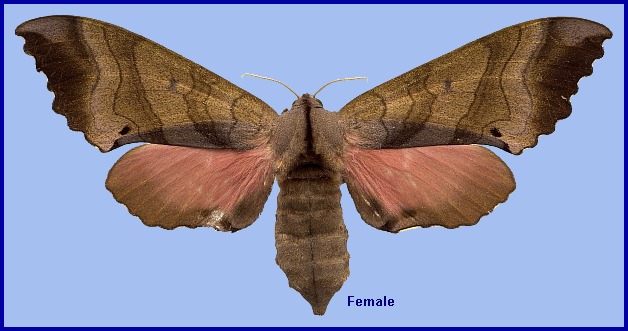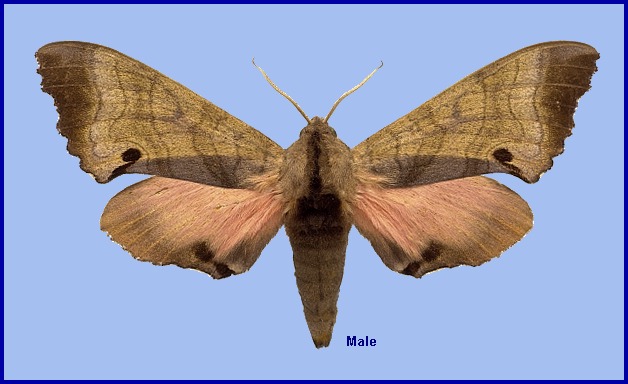 TAXONOMY
Smerinthus echephron Boisduval, [1875], In: Boisduval & Guenée, Hist. nat. Insectes (Spec. gén. Lépid. Hétérocères) 1: 21. Type locality: Japan.
Synonym. Triptogon roseipennis Butler, 1875, Proc. Zool. Soc. London 1875: 257-258.
Synonym. Smerinthus heynei Austaut, 1892, Naturaliste (2)6: 68-69.
Synonym. Smerinthus maasseni Staudinger, 1892, Mém. Lép. 6: 236.
Note. Previously regarded as a subspecies of Marumba gaschkewitschii (Bremer & Grey, 1853). Now considered to be a distinct species (Eitschberger, 2012), although the differences used to separate it from M. gaschkewitschii are small (Eitschberger & Aoyama, 2014).
[Further details on this species in Japan, as well as photos of many stages, can be found on Digital Moths of Japan.]
ADULT DESCRIPTION AND VARIATION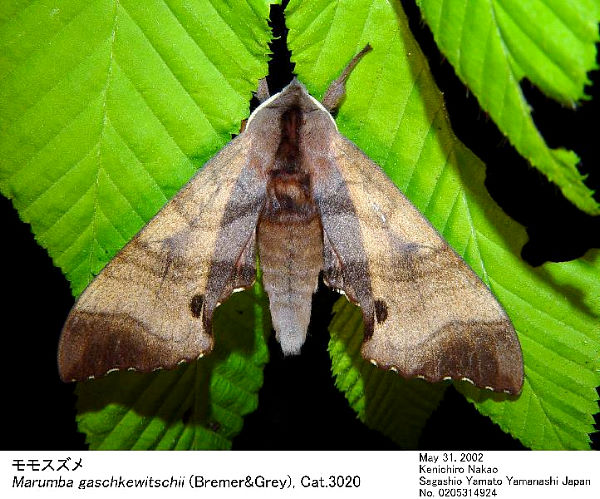 ADULT BIOLOGY
FLIGHT-TIME
Japan: 14.v-29.vii (Honshu); 25.v-7.viii (Hokkaido); 26.v (Shikoku); 23.vii (Tsushima).
EARLY STAGES
OVUM: Pale, translucent jade green at first, but developing a yellow sheen; oval (2.00 x 1.4mm), shiny and smooth.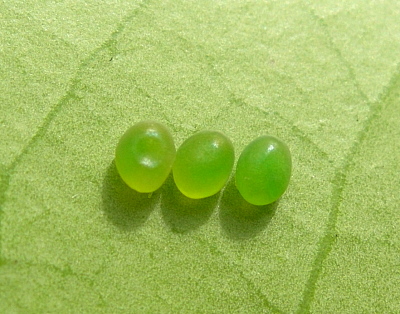 LARVA: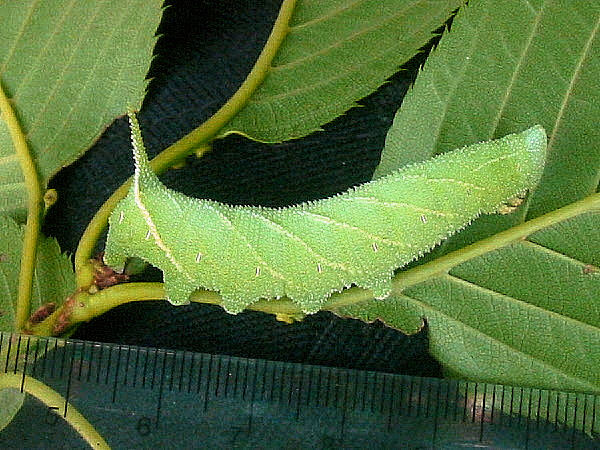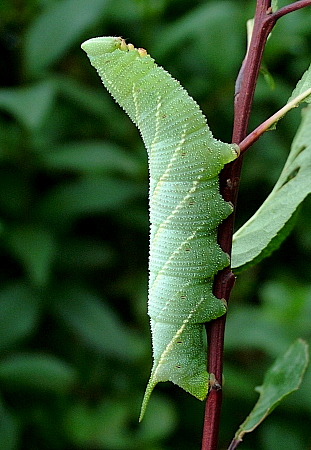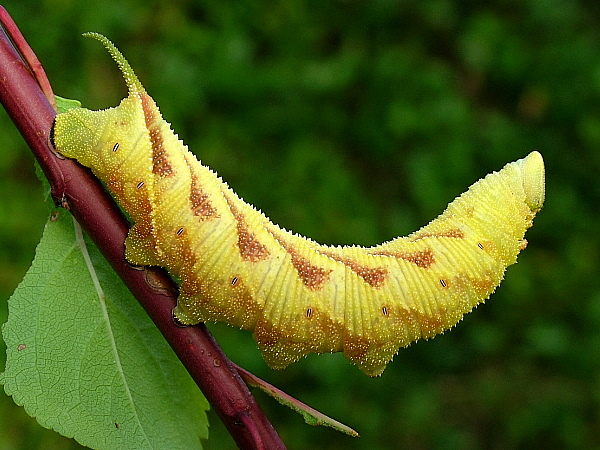 PUPA:
Larval hostplants. Recorded from many species of Prunus, including Prunus armeniaca, Prunus grayana, Prunus japonica, Prunus mume, Prunus salicina as well as Eriobotrya japonica, Kerria japonica, Malus halliana and Malus pumila. There are also reports of Buxus microphylla, Euonymus alatus and Weigela coraeensis.
PARASITOIDS
LOCAL DISTRIBUTION
Japan: Hokkaido (Kushiro); Honshu (Nashimoto; Tokyo; Yokohama; Nii-jima; Fujisawa; Bushi; Mitsunime; Kiyosato, 1300m; Tottori; Otsuki; Akashina); Shikoku (Shioemachi); Kyushu; Tsushima (Izuhara); Yakushima.
GLOBAL DISTRIBUTION
Endemic to Japan.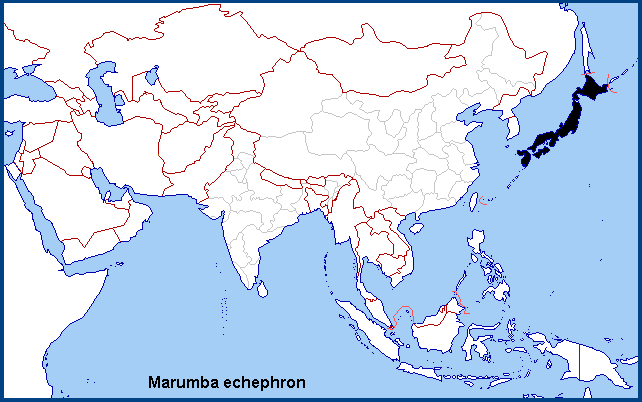 BIOGEOGRAPHICAL AFFILIATION
---

Return to Sphingidae of the Eastern Palaearctic species list
---
© A. R. Pittaway & I. J. Kitching (Natural History Museum, London)