---
MACROGLOSSUM UNGUES CHENI Yen, Kitching & Tzen, 2003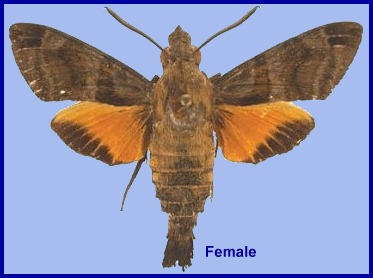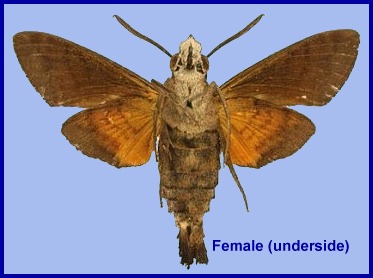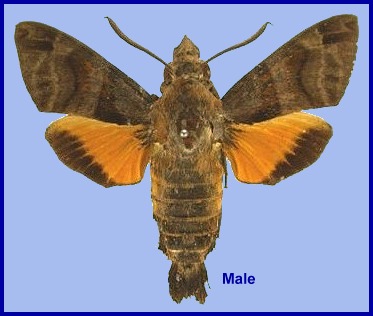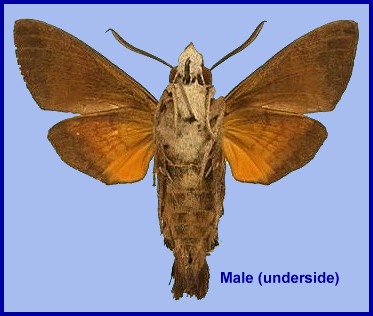 TAXONOMY
Macroglossum ungues cheni Yen, S.H., Kitching, I.J. & Tzen, C.S., 2003, Zoological studies 42(2): 293. Type locality: Taiwan, Taitung County [Hsien], Lanyu [Island], Yeongshing [Farm].
Note. This subspecies was known for many years by an unpublished manuscript name -- "Macroglossum lanyuana Chen, 1994". This name has been superseded by the above published name.
ADULT DESCRIPTION AND VARIATION
Differs from the nominotypical subspecies primarily in the narrow black marginal band of the hindwing upperside, the extreme reduction of the basal black patch on the hindwing upperside, and the extensive yellow coloration on the hindwing underside (Yen, Kitching & Tzen, 2003).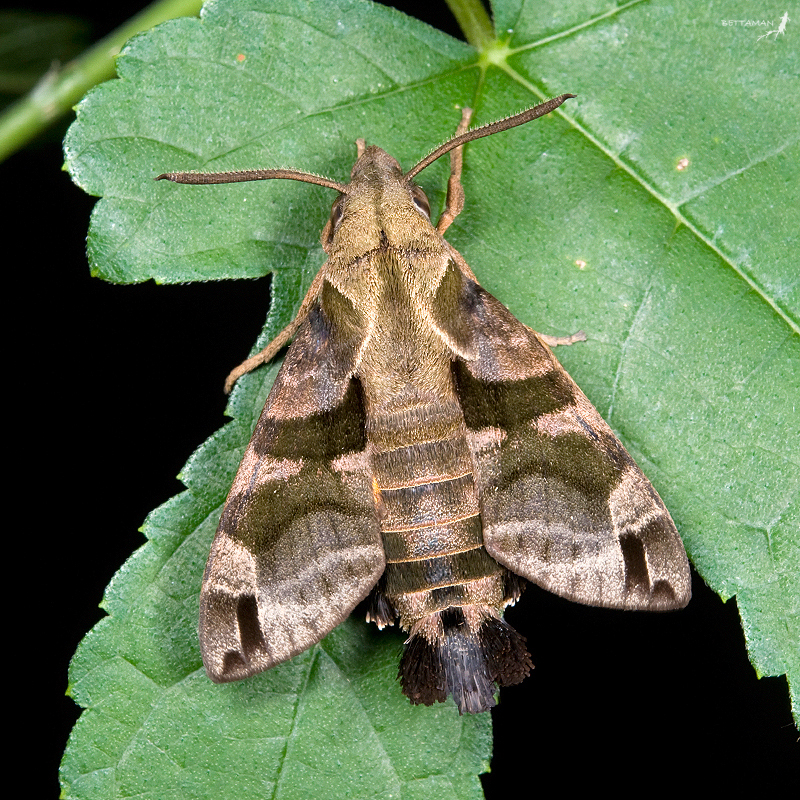 ADULT BIOLOGY
Adults are usually active during the day from 06.00 to 18.00h, but are also attracted to light at night. They usually fly fast along the margins or above the canopy of coastal forests. Observed nectar sources are Stachytarpheta jamaicensis, Clerodendrum inerme, Nothapodytes foetida, Cerbera manghas, Pseucedanum japonicum, Tetrastigma lanyuensis, Ehretia phillippinensis, Aglaia chittagonga, Rourea minor and Capparis lanceolaris (Yen, Kitching & Tzen, 2003).
FLIGHT-TIME
Taiwan: 16.vi-31.xii (Taitung Hsien, Lanyu).
EARLY STAGES
OVUM: Details not recorded.
LARVA: Like related species, polymorphic, with green and brown colour forms.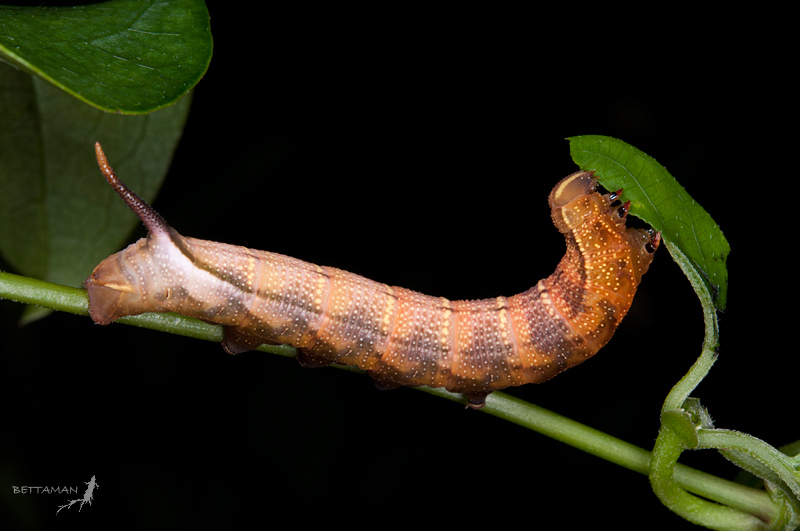 PUPA: Details not recorded.
Larval hostplants. Paederia foetida var. mairei (Rubiaceae) (Yen, Kitching & Tzen, 2003).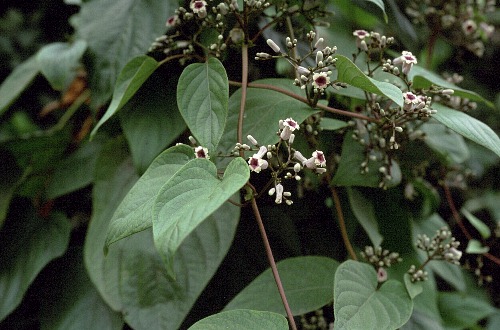 PARASITOIDS
Unknown.
LOCAL DISTRIBUTION
Taiwan: Taitung Hsien (Lanyu Island).
GLOBAL DISTRIBUTION
Endemic to Lanyu Island, Taiwan.
BIOGEOGRAPHICAL AFFILIATION
---

Return to Sphingidae of the Eastern Palaearctic species list
---
© A. R. Pittaway & I. J. Kitching (Natural History Museum, London)