---
MARUMBA CRISTATA CENTROSINICA Brechlin, 2014 -- Common striped hawkmoth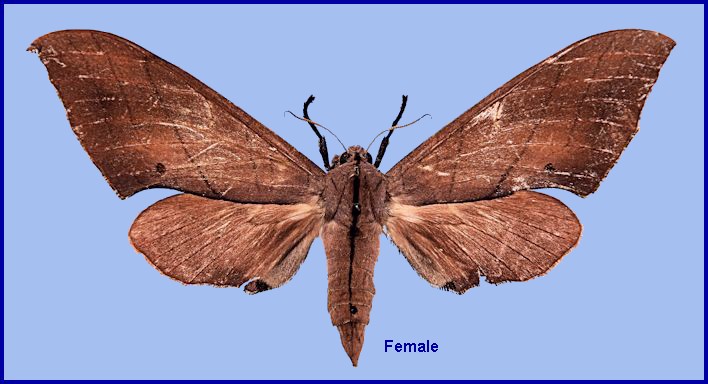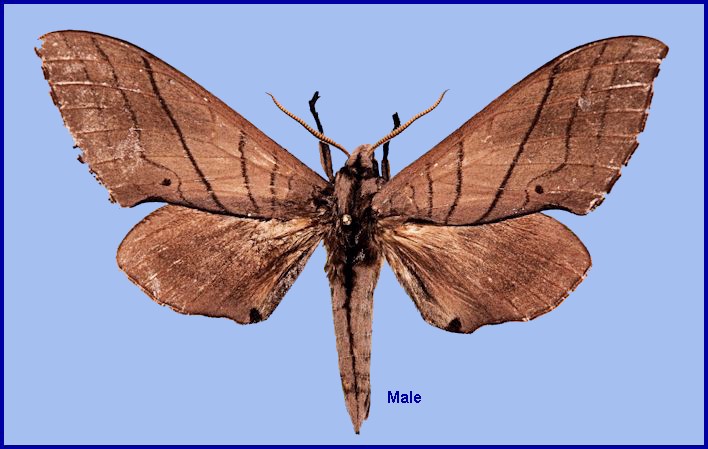 TAXONOMY
Marumba cristata centrosinica Brechlin, 2014, Entomo-Satsphingia 7(2): 61. Type locality: China, Shaanxi, Daba Shan, 15km south of Shou-Man village, 1800m, 32°08'N 108°37'E, 25.v.-14.vi.2000.
Note. Weakly differentiated from the nominate subspecies. However, there is some field evidence to suggest that Marumba cristata centrosinica may, in fact, be a distinct species.
ADULT DESCRIPTION AND VARIATION
Wingspan: 85-100mm; the smallest of the subspecies. With weak, at times near invisible, linear markings on the forewing upperside.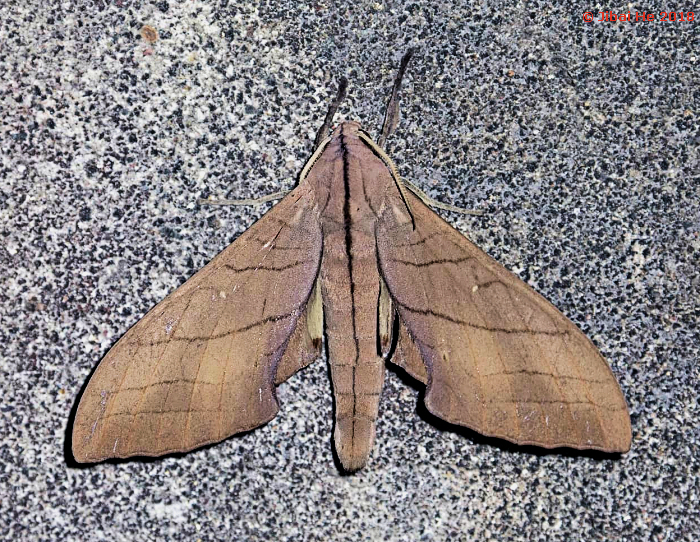 ADULT BIOLOGY
A montane species occurring at 960-1800m altitude.
FLIGHT-TIME
China: iv (Sichuan); v-vi (Chongqing;Shaanxi; Sichuan; Hubei); vii (Shaanxi; Sichuan; Hubei; Xizang/Tibet); viii-ix (Chongqing); viii-x (Shaanxi).
EARLY STAGES
OVUM: Unknown
LARVA: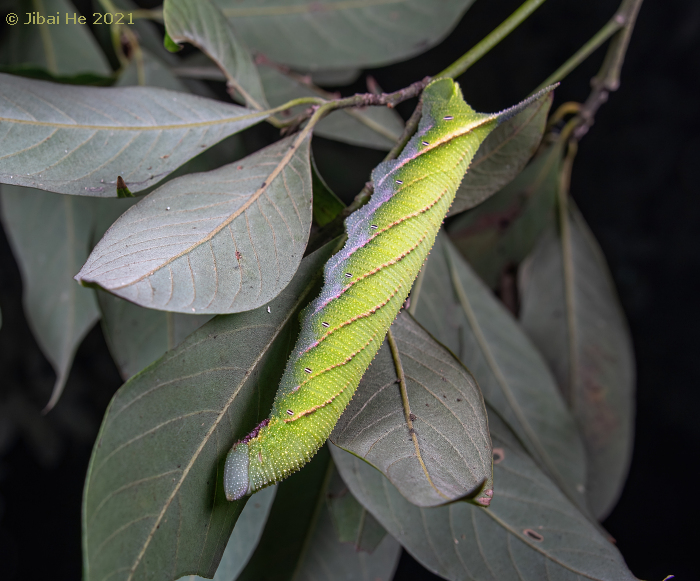 PUPA: Unknown
Larval hostplants. Unknown
PARASITOIDS
Unknown.
LOCAL DISTRIBUTION
China: Shaanxi (Daba Shan, 15km S Shou-Man village, 1000-1800m; Taibai Shan, Foping Nature Reserve, 1800m; Taibai Shan, Heihe National Forest Park, Houzhenzi, 1600m; Qinling, 50km N Ningshan, 1500m); Hubei (Tapien Shan, NE Wuhan, 900-1600m; Daba Shan, Songluohe, 1300-1800m); Sichuan (Guan Xian; Kangding; Xiaolou; Wawu Shan Forest Park, 1200m; Xiling Xueshan Dafeishui Scenic Area, 1400m; Qingcheng Houshan Resort, 1345-1500m; Tai Po; Emei Shan, 960m); Chongqing (Guanmian Shan, 1500m; Simian Mountain National Scenic Resort, 1060m); Xizang/Tibet (Baxoi/Baima).
GLOBAL DISTRIBUTION
Endemic to central China.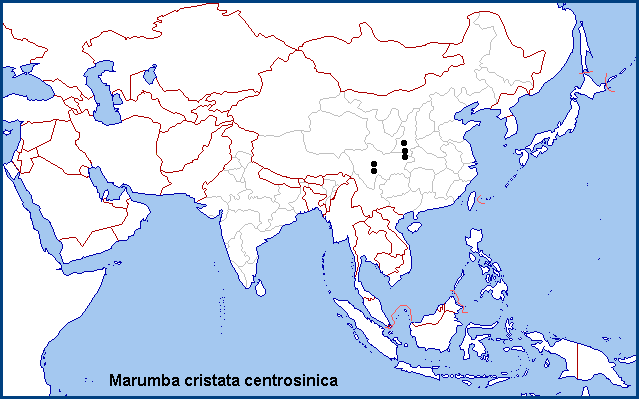 BIOGEOGRAPHICAL AFFILIATION
Holarctic; eastern Palaearctic region. Pleistocene refuge: Monocentric -- Yunnan refugium.
---

Return to Sphingidae of the Eastern Palaearctic species list
---
© A. R. Pittaway & I. J. Kitching (Natural History Museum, London)