---
KENTROCHRYSALIS SIEVERSI Alphéraky, 1897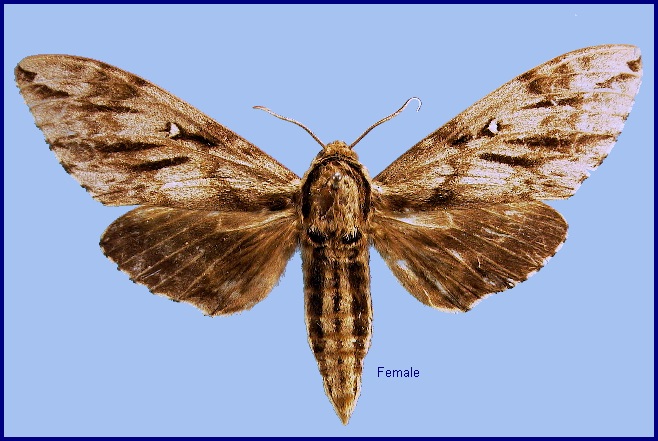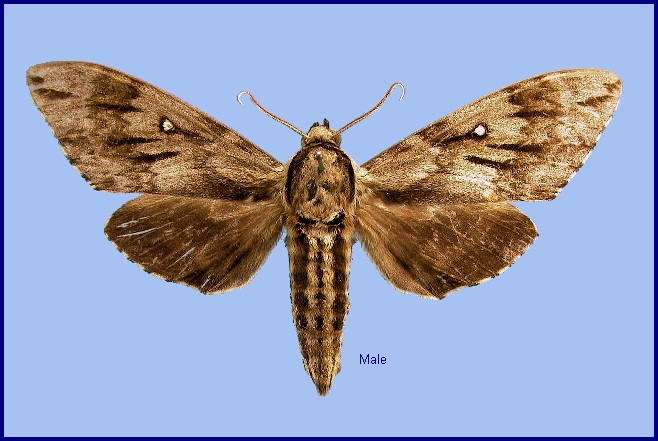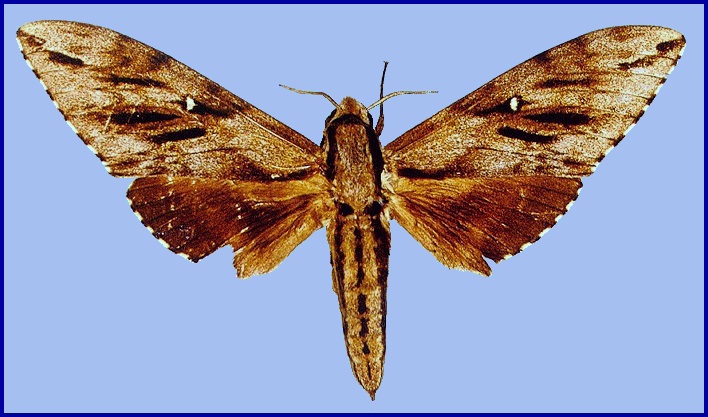 TAXONOMY
Kentrochrysalis sieversi Alphéraky, 1897, in Romanoff (ed.), Mém. Lépid. 9: 164. Type locality: Corea [Korea].
Synonym. Hyloicus houlberti Oberthür, 1920, Etudes de Lépidoptèrologie Comparée 17: 1-24. Type locality: Thibet, Tâ-tsien-loû [China, Sichuan, Kangding].
Note. Visually, apart from size, Kentrochrysalis sieversi can be very difficult to separate from Kentrochrysalis heberti Haxaire & Melichar, 2010. Records of one may be of the other species.
ADULT DESCRIPTION AND VARIATION
Wingspan: 88--90mm. Hindwing with vein M2 arising before centre of cell (cross-vein m1-m2 shorter than m2-m3); veins Rs, M1 longer stalked than in Kentrochrysalis streckeri. Antenna without a large brown patch as in Kentrochrysalis streckeri, the segments only weakly dilated laterally compared with Kentrochrysalis streckeri; fasciculated cilia of distal segments shorter than in Kentrochrysalis streckeri. Pilifer with scales and some bristles. Palpus not hairy, unlike Kentrochrysalis streckeri.
In the male genitalia, uncus more abruptly narrowed and curved than in Kentrochrysalis streckeri. Gnathos very broad, truncate, the sides obtusely dentate. Valve widest near base, the inner surface with long, thin scales. Harpe very large, basally reaching close to the dorsal margin of the valve, and ventro distally to its apex; the ventral finger-like process short, above it is a pointed triangular, upcurved process; the baso-dorsal part of the harpe has large teeth. Aedeagus similar to that of Kentrochrysalis streckeri, but the hook longer.
ADULT BIOLOGY
FLIGHT-TIME
China: 9.v (Beijing); v-viii (Zhejiang); vi (Beijing); vii (Liaoning). Russia: 6.vii (Primorskiy Krai).
Park et al. (1999) give mid May until mid August as the flight period in Korea.
EARLY STAGES
OVUM:
LARVA: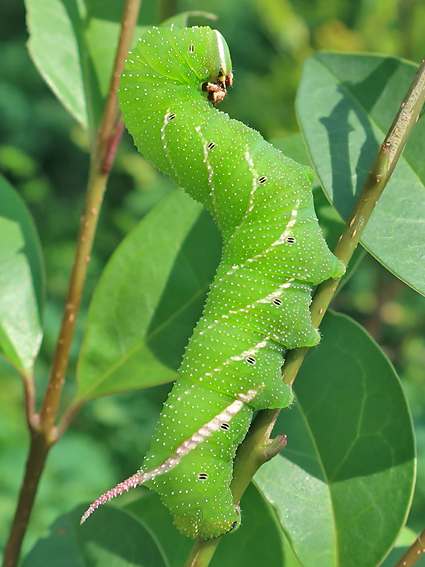 PUPA: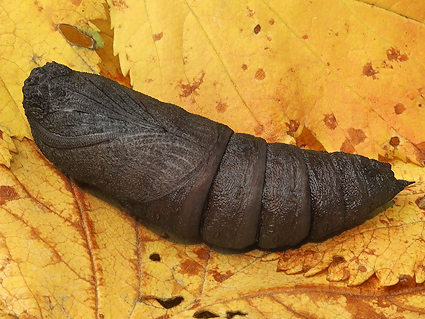 Larval hostplants. Around Beijing on Syringa oblata. Recorded in Primorskiy Krai, Russia, on Fraxinus (Derzhavets, 1984).
PARASITOIDS
LOCAL DISTRIBUTION
China: Heilongjiang; Jilin (Changbai Shan); Liaoning (Changhai, Dachangshan Island; Dandong); Hebei; Beijing (Sanbao; Baihua Shan; Badaling National Forest Park; Puwa, 1100m); Zhejiang (Tianmu Shan, 1500-1600m); Sichuan (Kangding; Pengshui); Yunnan (Yanmen); ?Hunan; Fujian (Longqi Shan); Hainan (Wuzhi Shan).
As it is very difficult to visually separate Kentrochrysalis sieversi from Kentrochrysalis heberti Haxaire & Melichar, 2010, the records from Zhejiang, Sichuan, Yunnan, Hunan and Fujian may be of the latter. The record from Hainan, however, is correct.
South Korea: Kyonggi Province (Gwangleung; Chukryong-san; Cheongpyong; Myungji-san); Kangwon Province (Samak-san; Seolak-san; Chiak-san; Chuncheon; Jeombong-san; Bangtae-san; Odae-san; Jungseon; Bongmyung-ri; Pyungchang; Jang-san); North Chungchong Province (Mungyungsaejae; Songni-san); North Cholla Province (Deokyu-san); North Kyongsang Province (Cheongyang-san); South Kyongsang Province (Gaji-san).
Russia: Primorskiy Krai (Khasan; Narva).
GLOBAL DISTRIBUTION
Southern Russian Far East, northeastern China and South Korea.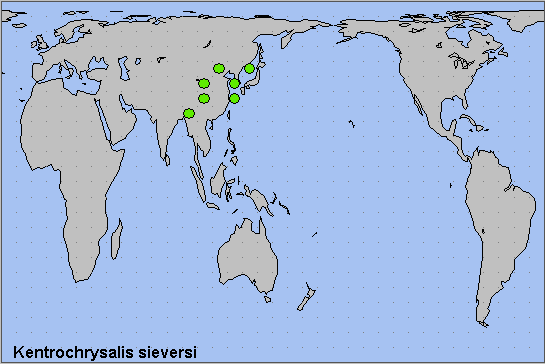 BIOGEOGRAPHICAL AFFILIATION
---

Return to Sphingidae of the Eastern Palaearctic species list
---
© A. R. Pittaway & I. J. Kitching (Natural History Museum, London)