---
EUPANACRA VARIOLOSA (Walker, 1856) -- Grown rippled hawkmoth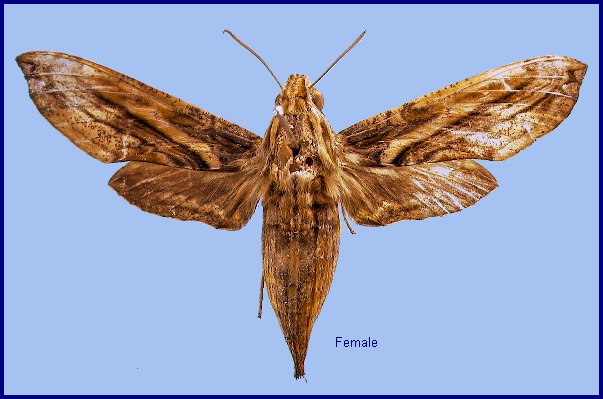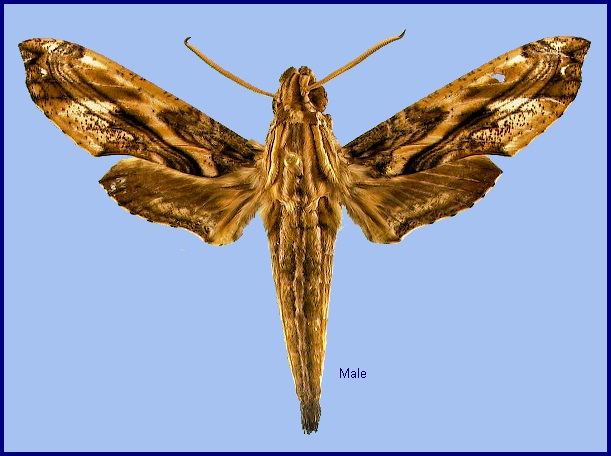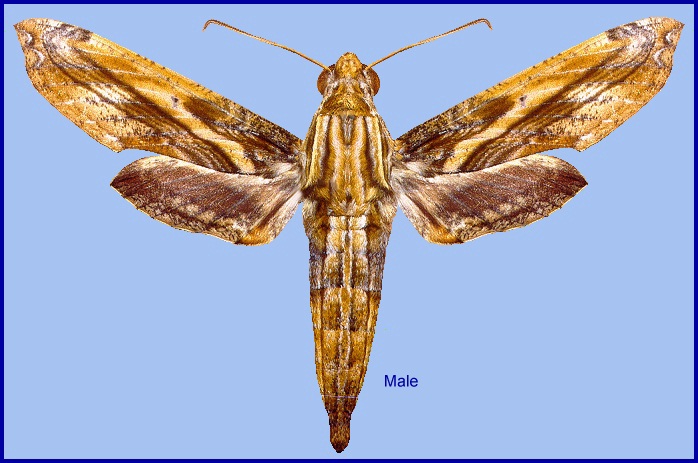 TAXONOMY
Panacra variolosa Walker, 1856, List Specimens lepid. Insects Colln Br. Mus. 8: 156. Type locality: [Bangladesh,] Silhet [Sylhet].
Synonym. Panacra variolosa Walker, 1856.
Synonym. Panacra vagans Butler, 1881.
Synonym. Panacra hamiltoni Rothschild, 1894.
ADULT DESCRIPTION AND VARIATION
Wingspan: 56--80mm. Similar in general appearance to Eupanacra busiris atima but forewing outer margin evenly curved, not angulate on M2. Forewing upperside very similar to Eupanacra busiris atima but most distal of antemedian lines almost reaching the discal spot before recurving strongly basad towards the costa. Hindwing upperside with pale median band short and narrow.
Uncus similar to Eupanacra regularis regularis. Gnathos similar Eupanacra regularis regularis but more pointed. Valve with more than 8 stridulatory scales. Harpe similar to Eupanacra automedon but more spatulate. Aedeagus most similar to Eupanacra sinuata, apical process with left lobe broader than in Eupanacra regularis regularis, obliquely rounded proximally; right lobe intermediate between Eupanacra regularis regularis and Eupanacra automedon.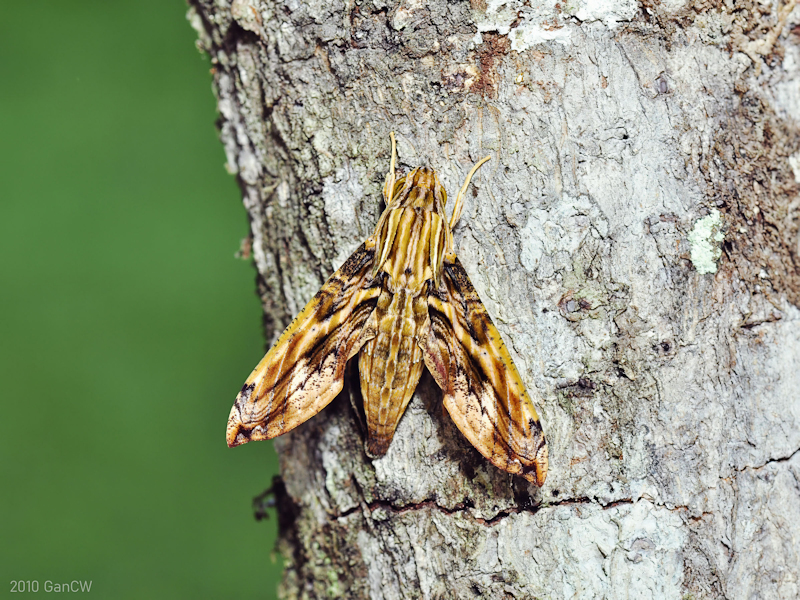 ADULT BIOLOGY
FLIGHT-TIME
EARLY STAGES
OVUM: Undescribed.
LARVA: Undescribed.
PUPA: Undescribed.
Larval hostplants. Unknown in China, but in Thailand, recorded from Scindapsus pictus and Scindapsus aureus (Eitschberger & Ihle, 2010).
PARASITOIDS
Unknown.
LOCAL DISTRIBUTION
China: Yunnan (Xiaomengtong).
GLOBAL DISTRIBUTION
Bhutan, northeastern India, Bangladesh, southwestern China, Thailand, Malaysia (Peninsular, Sarawak), Indonesia (Sumatra, Java, Kalimantan).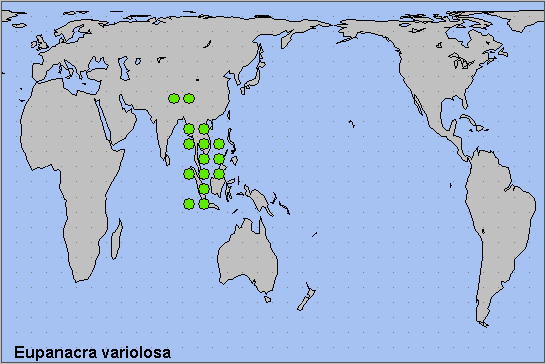 BIOGEOGRAPHICAL AFFILIATION
---

Return to Sphingidae of the Eastern Palaearctic species list
---
© A.R. Pittaway & I.J. Kitching (The Natural History Museum, London)