---
EURYPTERYX BHAGA (Moore, [1866]) -- Hook-winged hawkmoth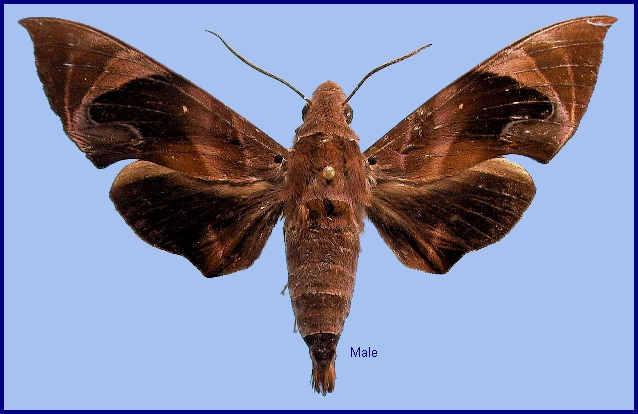 TAXONOMY
Darapsa bhaga Moore, [1866], Proc. zool. Soc. Lond. 1865: 794. Type locality: [India,] Northeast Bengal.
Synonym. Darapsa bhaga Moore, [1866].
ADULT DESCRIPTION AND VARIATION
Wingspan: 82--84mm. Superficially similar to species of Daphnis, particularly Daphnis hypothous hypothous and Daphnis layardii, but easily distinguished by the falcate apex of the forewing, which also lacks a large oval dark green basal patch on the upperside. Similar to Eurypteryx obtruncata but forewing outer margin less curved and hindwing apex evenly rounded. Easily distinguished from other species of Eurypteryx, except Eurypteryx obtruncata, by the incomplete line on forewing upperside from costa towards middle of outer margin dividing light brown apical area from deep brown discal area; antemedian band with a pale basal edge. Hindwing upperside almost uniformly dark brown with a lighter patch at tornus. Forewing underside with two distinct median lines.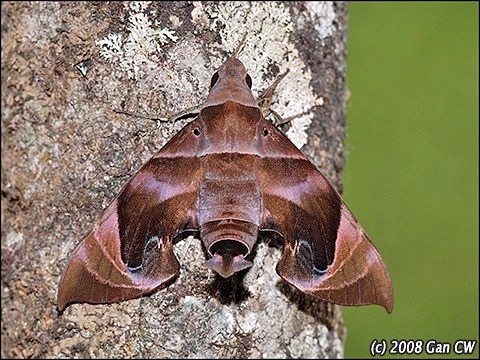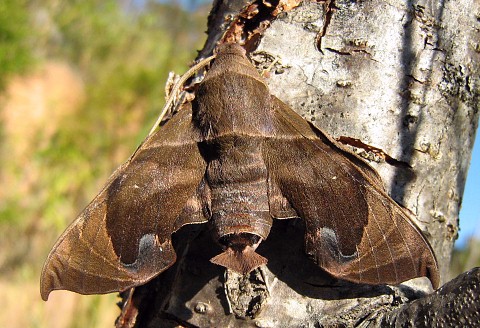 ADULT BIOLOGY
FLIGHT-TIME
In northern Thailand, July at 1400m altitude.
EARLY STAGES
OVUM:
LARVA: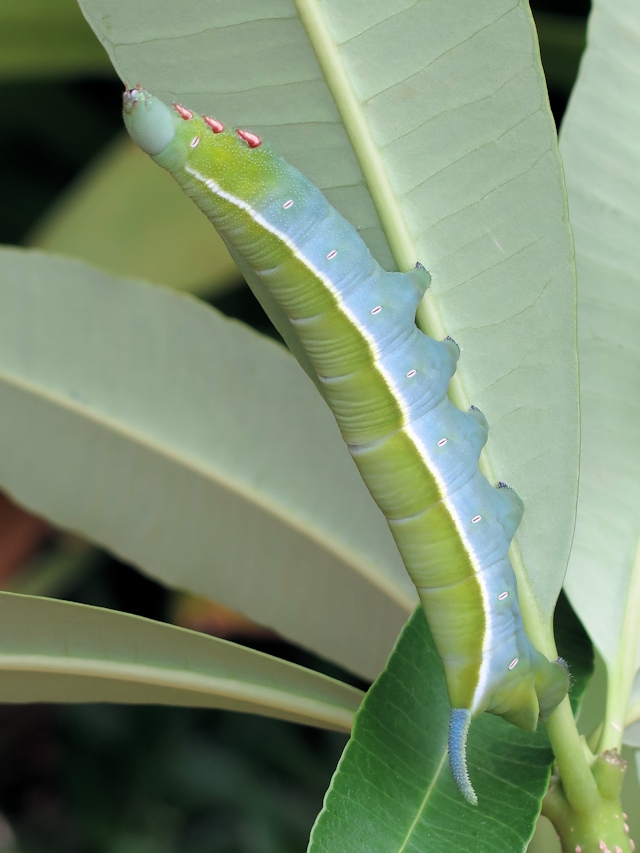 PUPA: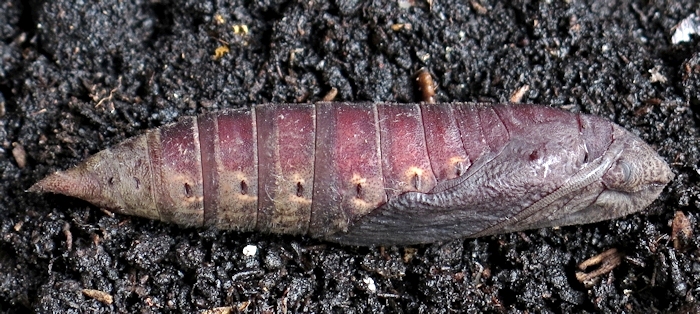 Larval hostplants. Alstonia (Apocynaceae). Robinson et al. (2001) give Alstonia scholaris, as do Eitschberger & Ihle (2014) for Thailand.
PARASITOIDS
LOCAL DISTRIBUTION
China: Shaanxi (Taibai Shan); Yunnan.
GLOBAL DISTRIBUTION
Nepal, Bhutan (Irungbam & Irungbam, 2019), northeastern India, southwestern to central China, Thailand, Malaysia (Peninsular, Sarawak), Indonesia (Sumatra, Java, Kalimantan).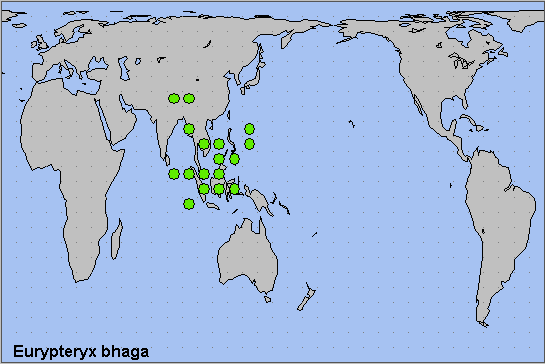 BIOGEOGRAPHICAL AFFILIATION
---

Return to Sphingidae of the Eastern Palaearctic species list
---
© A.R. Pittaway & I.J. Kitching (The Natural History Museum, London)