---
DAHIRA ULJANAE Brechlin & Melichar, 2006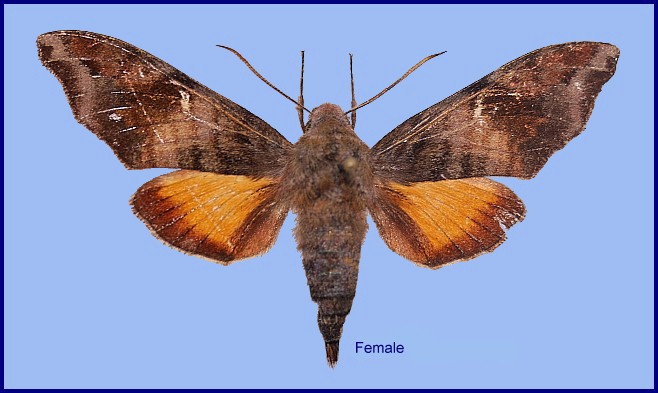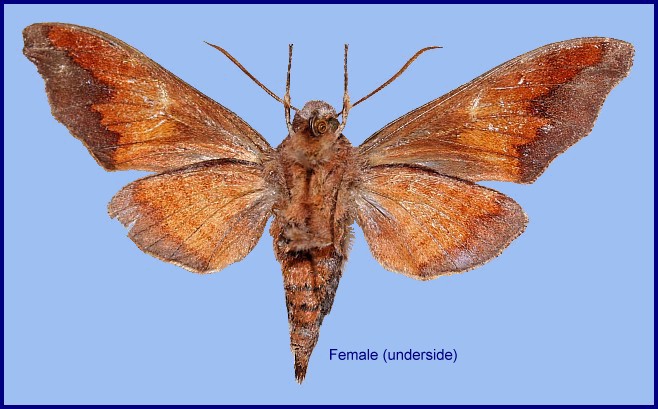 TAXONOMY
Dahira uljanae Brechlin & Melichar, 2006, Nachr. ent. Ver. Apollo (N.F.) 27(4): 209. Type locality: China, Shaanxi Province, Qinling, Taibai Shan, 20km N Jiaokou, 34°01'N 107°55'E, 1500m.
ADULT DESCRIPTION AND VARIATION
Strongly sexually dichromatic. The female similar to Dahira taiwana but forewing longer; forewing upperside with pale grey area between antemedian and postmedian bands; a pale grey wavy submarginal band running from apex to end of Cu1; ground colour of hindwing upperside central area yellowish-orange, brown marginal band broader. In the male all brown pigmentation is replaced by smokey-black, with the hindwing upperside yellowish-orange area replaced by canary yellow. The forewing discal spot is larger and paler.
ADULT BIOLOGY
FLIGHT-TIME
China: 30.iv (Taibai Shan).
EARLY STAGES
OVUM: Unknown.
LARVA: Unknown.
PUPA: Unknown.
Larval hostplants. Unknown.
PARASITOIDS
Unknown.
LOCAL DISTRIBUTION
China: Shaanxi (Qinling, Taibai Shan (20km N Jiaokou, 34°01'N 107°55'E), 1500m; Taibai Shan, 30km NE Wulong).
GLOBAL DISTRIBUTION
Endemic to central China.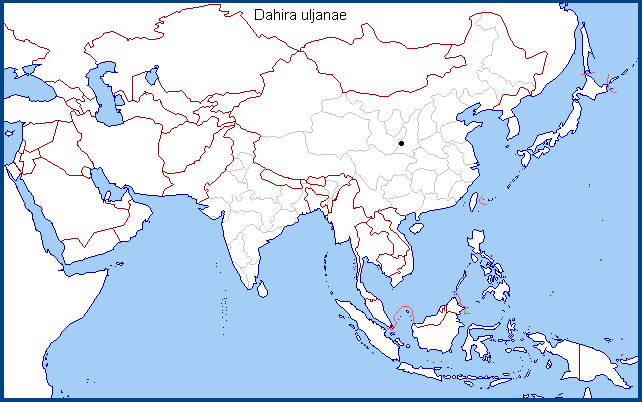 BIOGEOGRAPHICAL AFFILIATION
Holarctic; eastern Palaearctic region.
---

Return to Sphingidae of the Eastern Palaearctic species list
---
© A. R. Pittaway & I. J. Kitching (Natural History Museum, London)