---
DOLBINA PARAEXACTA Brechlin, 2009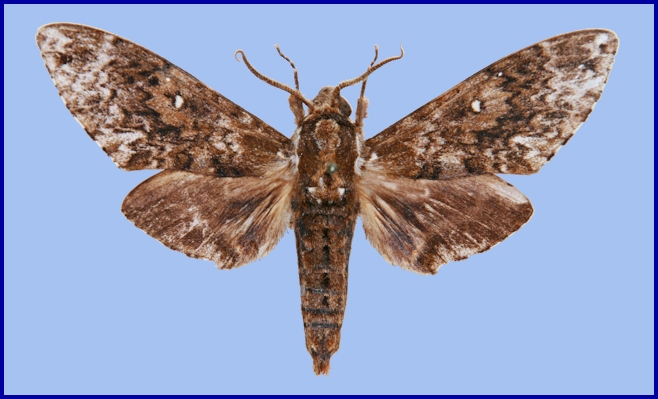 TAXONOMY
Dolbina paraexacta Brechlin, 2009, Entomo-Satsphingia 2(2): 20. Type locality: China, Shaanxi, Daba Shan, Shou-Man village, 32°14'N 109°34'E.
ADULT DESCRIPTION AND VARIATION
Wingspan: 62--72mm. Similar to Dolbina inexacta (Walker, 1856) but, on avaerage, smaller and paler; however, slightly larger than Dolbina tancrei Staudinger, 1887 and Dolbina exacta Staudinger, 1892. In fact, intermediate between the more northern D. tancrei and D. exacta, and more southern D. inexacta.
Male genitalia similar to that of Dolbina inexacta and Dolbina formosana Matsumura, 1927, especially the latter.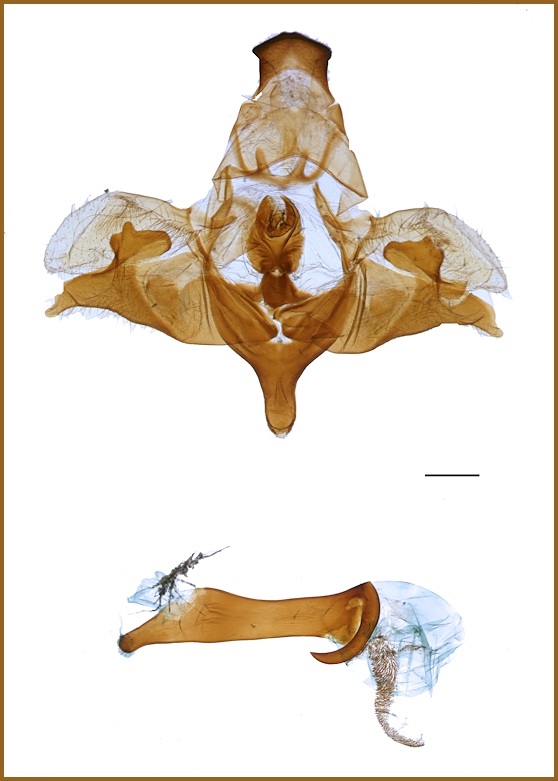 ADULT BIOLOGY
Unknown, apart from specimens being found at 1000-3200m altitude.
FLIGHT-TIME
China: iv-v (Shaanxi); vi-vii (Shaanxi; Beijing); viii (Beijing; Shaanxi).
EARLY STAGES
Unknown.
Larval hostplants. Unknown.
PARASITOIDS
Unknown.
LOCAL DISTRIBUTION
China: Beijing (Xiaolongmen National Forest Park, 110km west of Mentougou; Baihua Shan); Shaanxi (Daba Shan, 1000-1800m; Taibai Shan, Qinling, 1500-3200m; Lueyang).
GLOBAL DISTRIBUTION
Endemic to northeastern China.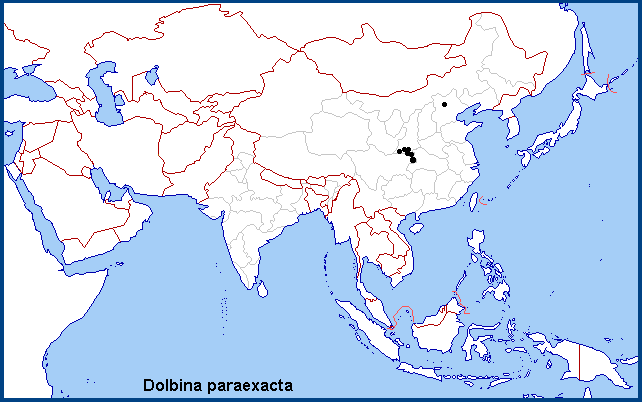 BIOGEOGRAPHICAL AFFILIATION
Holarctic; eastern Palaearctic region. Pleistocene refuge: Monocentric -- Sinopacific refugium.
---

Return to Sphingidae of the Eastern Palaearctic species list
---
© A. R. Pittaway & I. J. Kitching (Natural History Museum, London)