---
DAHIRA KLAUDIAE Brechlin, Melichar & Haxaire, 2006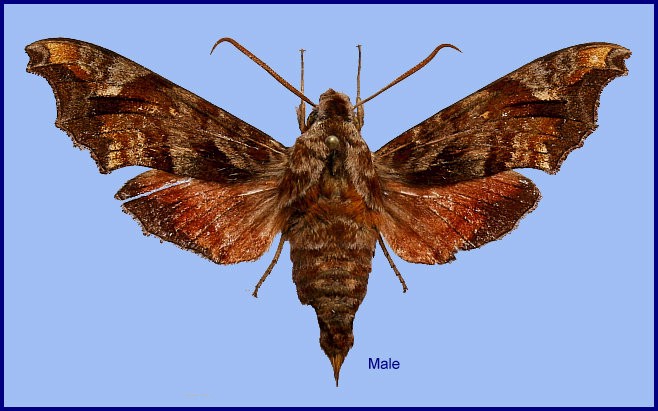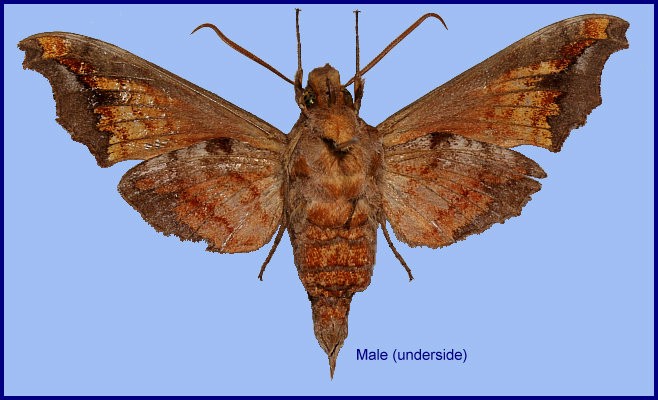 TAXONOMY
Dahira klaudiae Brechlin, Melichar & Haxaire, 2006. In: Brechlin & Melichar, 2006, Nachr. ent. Ver. Apollo (N.F.) 27(4): 210. Type locality: China, Hubei, Daba Shan, Songluohe, [near Shennongjia,] 31°37'N 110°33'E, 1300m.
ADULT DESCRIPTION AND VARIATION
Similar to Dahira yunnanfuana, but ground colour noticeably browner, and lacking the forewing grey areas of that species (in fresh specimens). Forewing discal spot yellow; in Dahira yunnanfuana it is black. Hindwings reddish; these are brownish in Dahira yunnanfuana.
In the male genitalia, harpe and aedeagus differ from those of Dahira yunnanfuana. The most notable difference is in the shape of the harpe, which in Dahira klaudiae is much more strongly tapered in from the base to the apex, and sharper than in D. yunnanfuana. In addition, the apical process of the aedeagus in Dahira klaudiae is extremely flattened and weakly toothed, and the lateral projection is filiform, very thin, and not toothed (Haxaire, Melichar & Manjunatha, 2021).
ADULT BIOLOGY
FLIGHT-TIME
China: iv (Shaanxi); v (Daba Shan).
EARLY STAGES
OVUM: Unknown.
LARVA: Unknown.
PUPA: Unknown.
Larval hostplants. Unknown.
PARASITOIDS
Unknown.
LOCAL DISTRIBUTION
China: Shaanxi; Hubei (Daba Shan, Songluohe (near Shennongjia - 31°37'N 110°33'E), 1300m).
GLOBAL DISTRIBUTION
Endemic to China.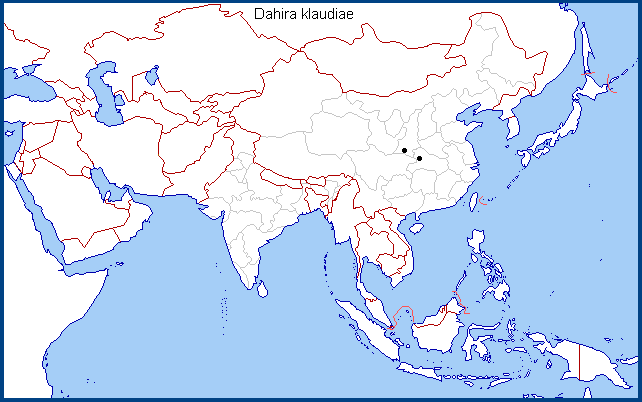 BIOGEOGRAPHICAL AFFILIATION
Holarctic; eastern Palaearctic region.
---

Return to Sphingidae of the Eastern Palaearctic species list
---
© A.R. Pittaway & I.J. Kitching (The Natural History Museum, London)