---
DAHIRA JITKAE Haxaire & Melichar, 2007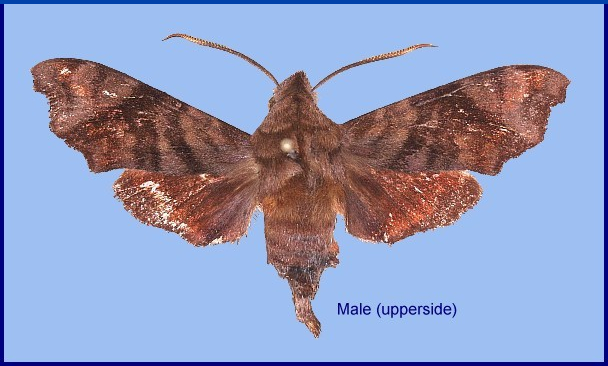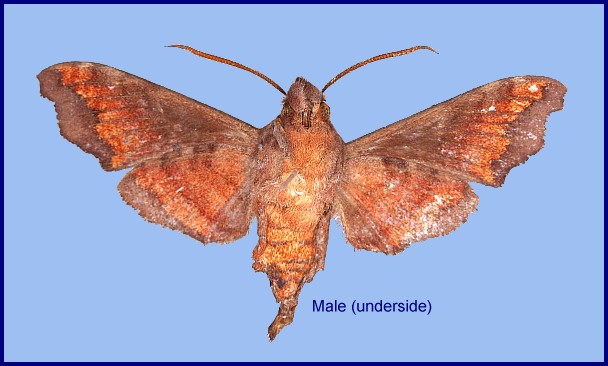 TAXONOMY
Dahira jitkae Haxaire & Melichar, 2007, European Entomologist 1(1): 20. Type locality: China, Sichuan, 10Km NW Miansi, 31°27'N 103°23'E, 1300m.
ADULT DESCRIPTION AND VARIATION
Wingspan: 50mm. Visually, very similar to the related species Dahira niphaphylla, but with markedly different male genitalia.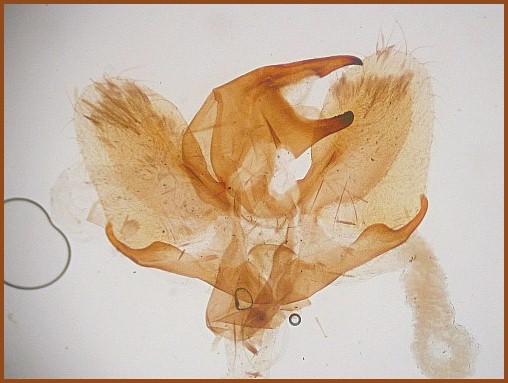 ADULT BIOLOGY
Occurs at around 1300m altitude.
FLIGHT-TIME
China: 4-10.iv (Sichuan).
EARLY STAGES
OVUM: Unknown.
LARVA: Unknown.
PUPA: Unknown.
Larval hostplants. Unknown.
PARASITOIDS
Unknown.
LOCAL DISTRIBUTION
China: Sichuan (near Miansi).
GLOBAL DISTRIBUTION
Endemic to Sichuan Province, China.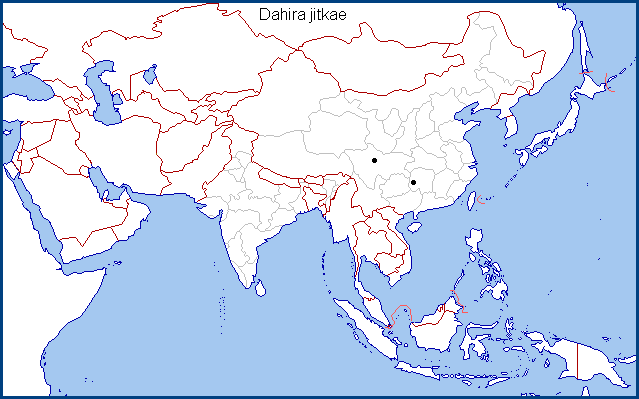 BIOGEOGRAPHICAL AFFILIATION
Holarctic; eastern Palaearctic region. Pleistocene refuge: Monocentric -- Yunnan refugium.
---

Return to Sphingidae of the Eastern Palaearctic species list
---
© A.R. Pittaway & I.J. Kitching (The Natural History Museum, London)