---
CALLAMBULYX TATARINOVII GABYAE Bryk, 1946 -- Elm hawkmoth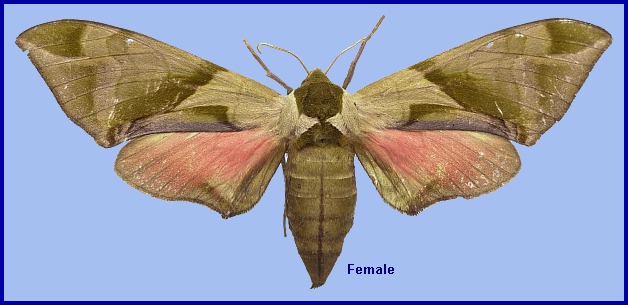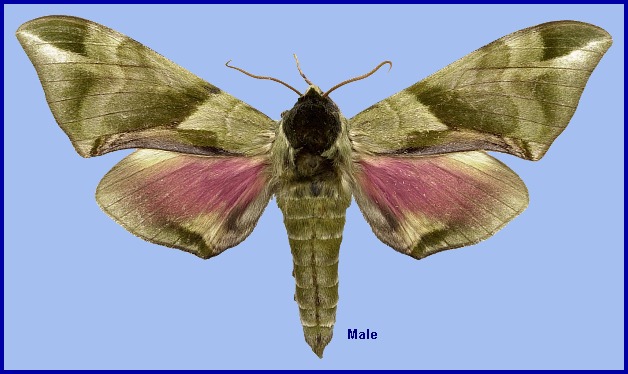 TAXONOMY
Callambulyx tatarinovii gabyae Bryk, 1946, Ark. Zool. 38 A 3: 71. Type locality: Japan: [Honshu, Nagano,] Kariuzawa; Japan: [Honshu, Hyogo,] Kobe; Japan (Vegaexpedition).
Synonym. Ambulyx flavina Austaut, 1912, Intern. Ent. Zeit. 6: 89.
Synonym. Callambulyx tatarinovii japonica Eichler, 1965.
[Further details on this species in Japan, as well as photos of many stages, can be found on Digital Moths of Japan.]
ADULT DESCRIPTION AND VARIATION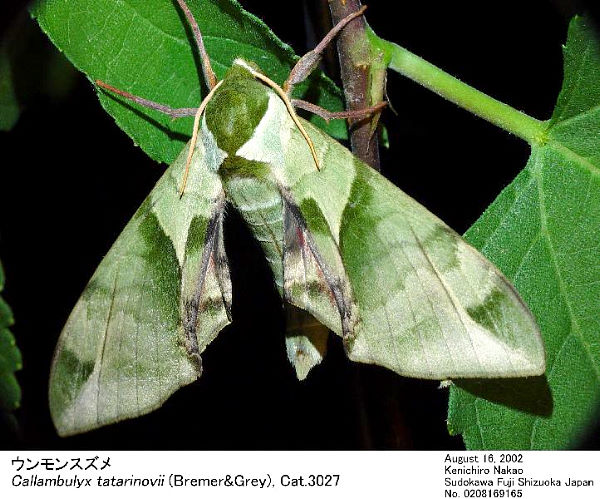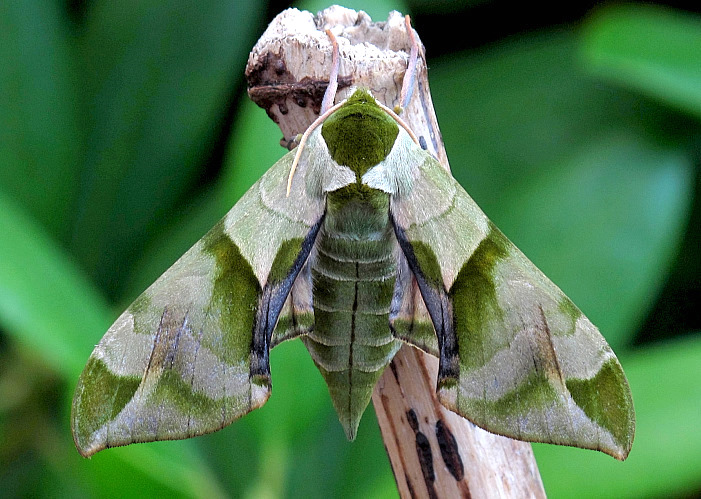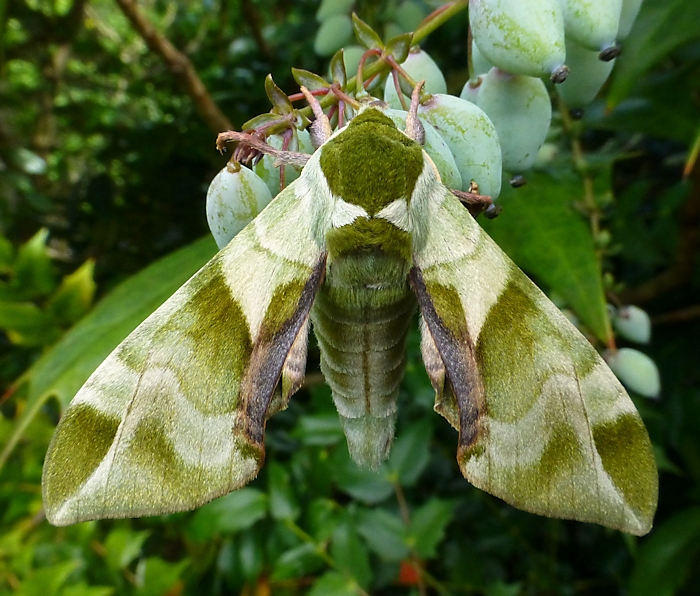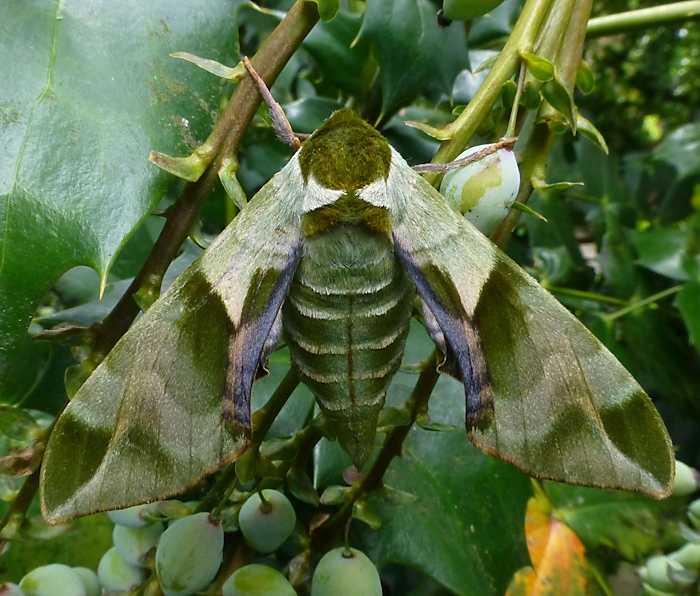 ADULT BIOLOGY
FLIGHT-TIME
Japan: iv (Honshu); 13.v (Shikoku); 14.v-3.viii (Honshu); 23.v-20.vi (Hokkaido); 6.vii-1.viii (Hokkaido); 4.vii (Kyushu); 29.vii (Tsushima).
EARLY STAGES
OVUM: Large (1.7 x 1.5mm), almost spherical, pale green, glossy. Very similar in size, shape and colour to that of Laothoe populi populi.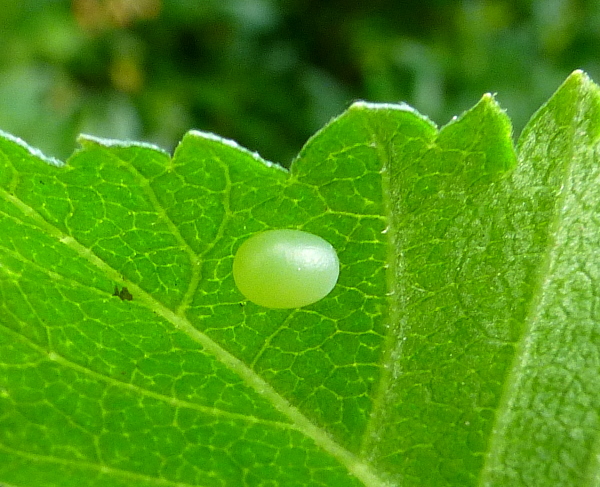 LARVA: Depending on the quality of the hostplant, larvae of this species can undergo five or six instars.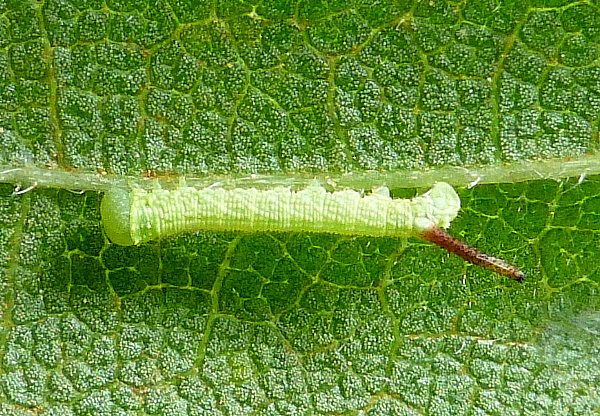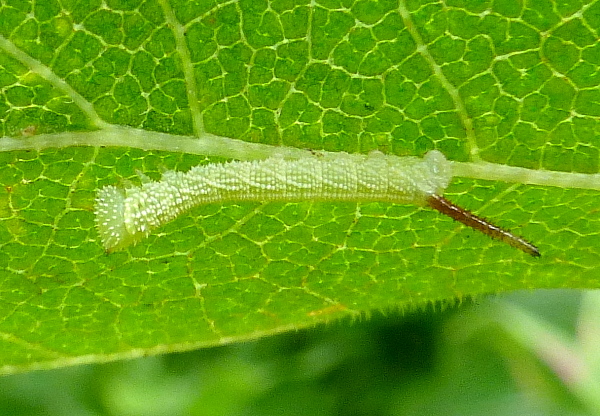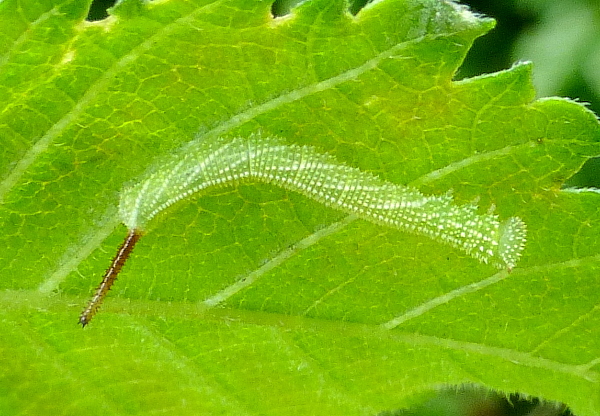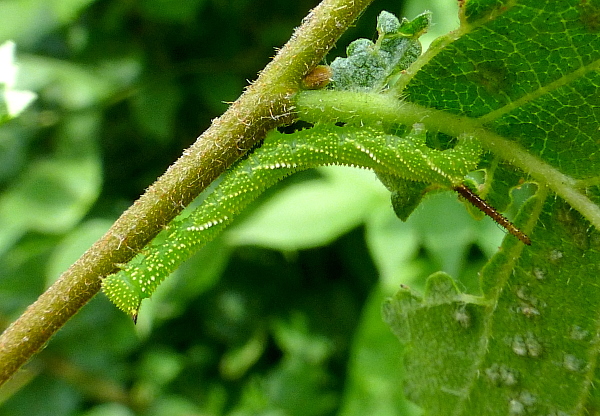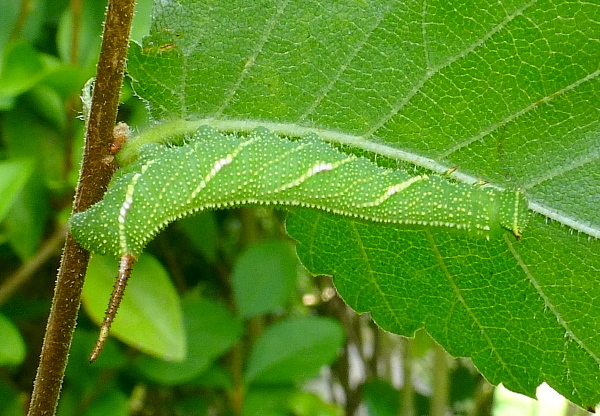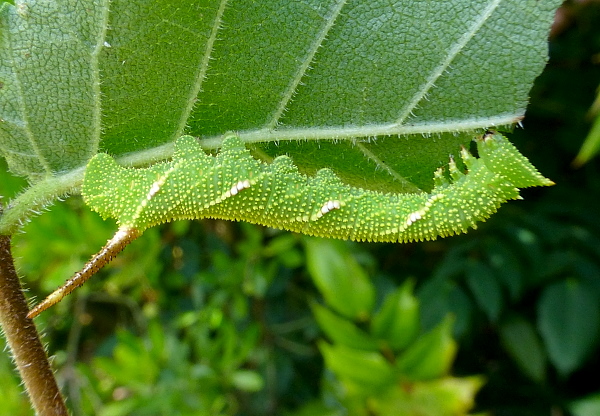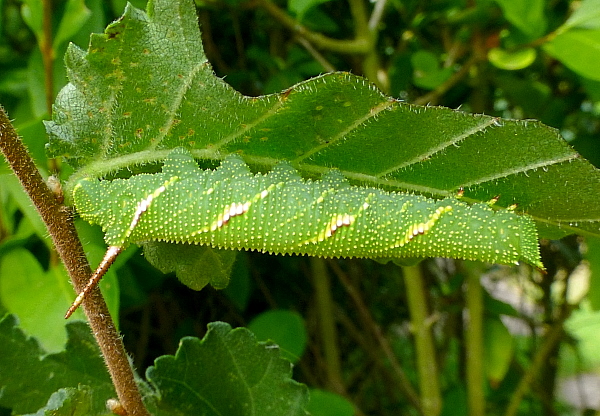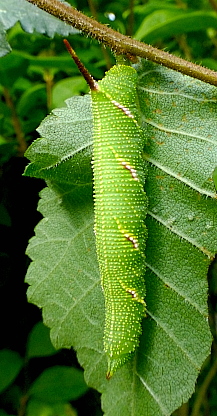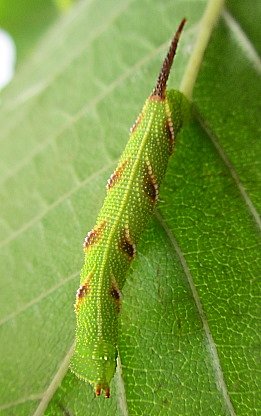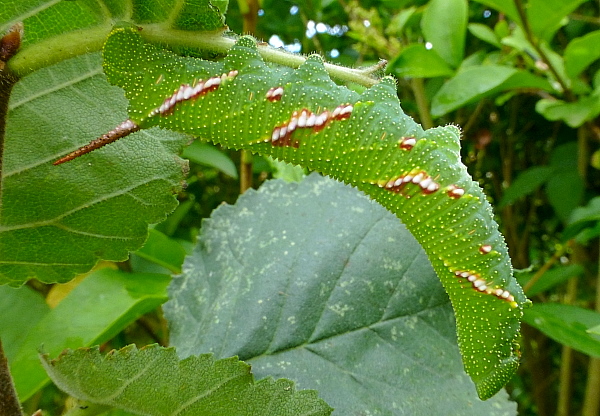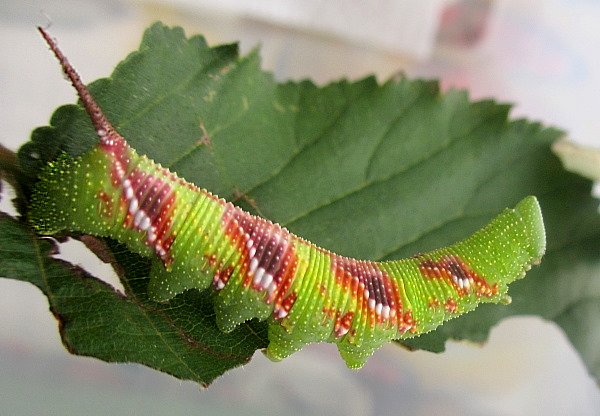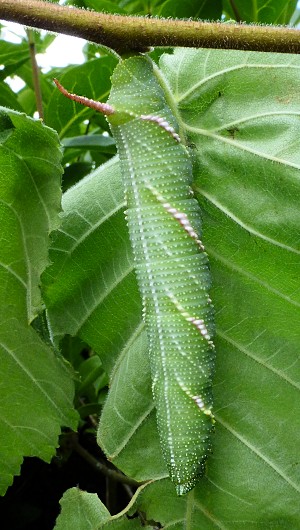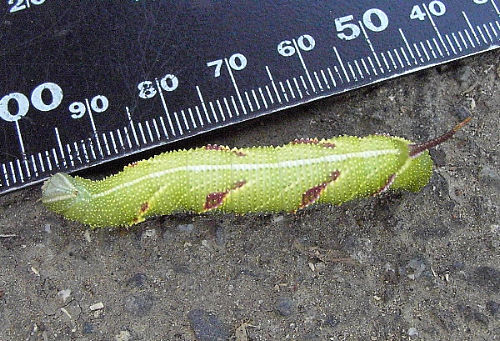 PUPA: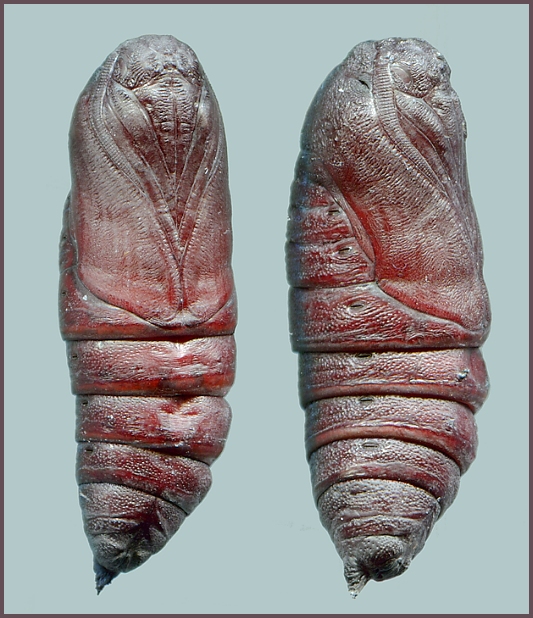 Larval hostplants. Recorded from Zelkova serrata (Nagano, 1904).
PARASITOIDS
LOCAL DISTRIBUTION
Japan: Hokkaido (Kushiro); Honshu (Kobe; Nagano; Mitake; Mt. Oboshiyama; Nashimoto; Sago-Eko; Shirikubiyama; Tatsurayama; Tokyo; Mikaboyama, 750m; Shizugawa; Tokatta; Kamasawa, 950m; Bushi; Akashina); Shikoku (Shioemachi); Kyushu (Yufuin); Tsushima (Sasuna).
GLOBAL DISTRIBUTION
Endemic to Japan.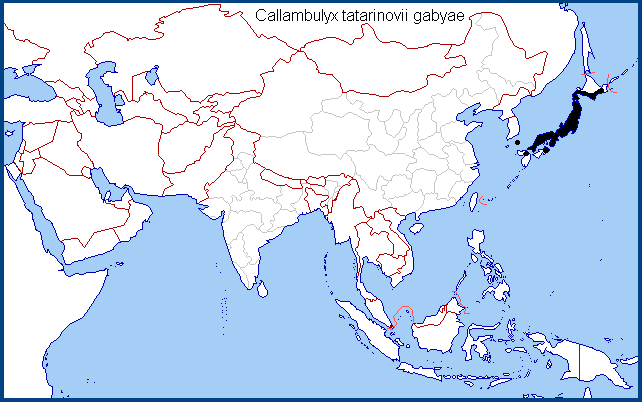 BIOGEOGRAPHICAL AFFILIATION
---

Return to Sphingidae of the Eastern Palaearctic species list
---
© A. R. Pittaway & I. J. Kitching (Natural History Museum, London)