---
CALLAMBULYX DIEHLI Brechlin & Kitching, 2012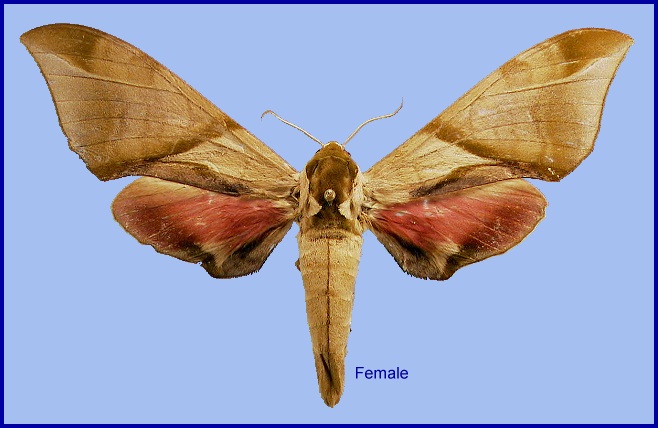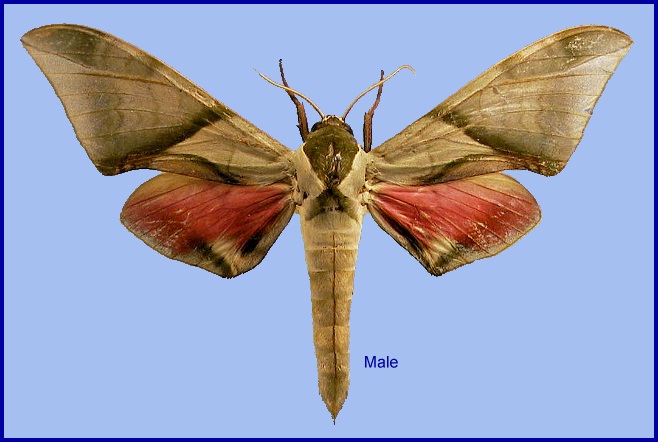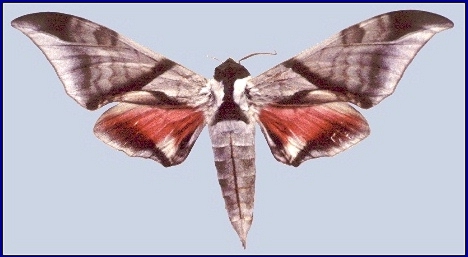 TAXONOMY
Callambulyx diehli Brechlin & Kitching, 2012, Entomo-Satsphingia 5(3): 56-60. Type locality: Indonesia, Sumatra, NW Aceh, Mt. Silawa, 600 m., 84 km. E of Banda-Aceh.
Note: Until recently this species was included within Callambulyx poecilus (Rothschild, 1898).
ADULT DESCRIPTION AND VARIATION
Wingspan: 77mm.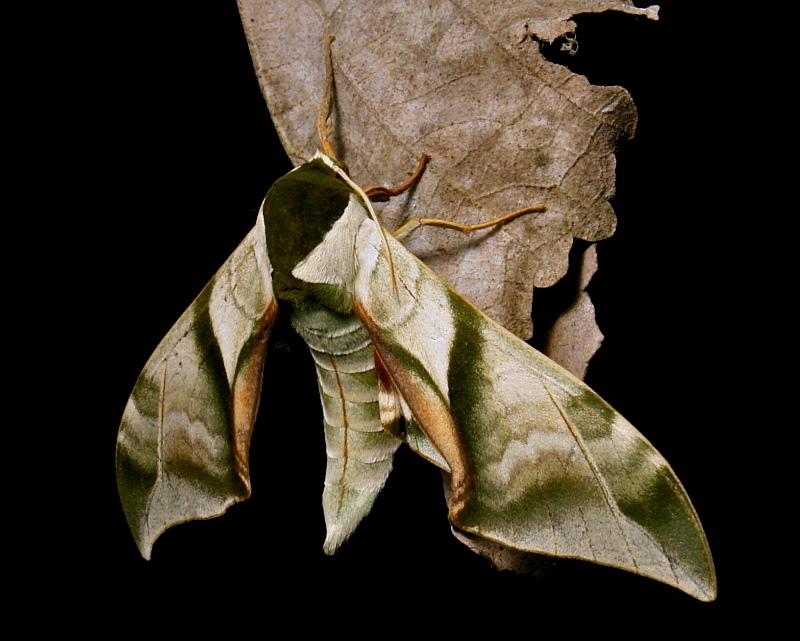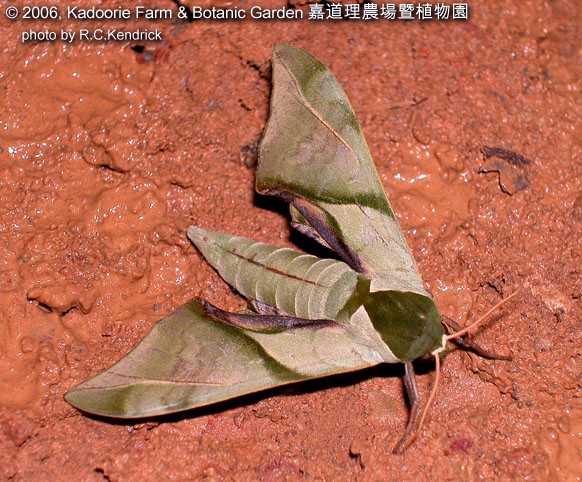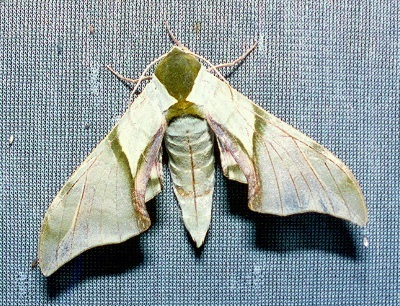 ADULT BIOLOGY
At Yinggeling, Hainan, adults were taken at light near a small village surrounded by forest fragments, and cassava and rubber plantations (Roger Kendrick, pers. comm. 2006)
FLIGHT-TIME
China: 5.iii (Simao/Pu'er); v (Songzhishanding); vi (Dianchang Shan; Simao/Pu'er); vii (Hengduan Shan; Mt. Niuxinduo); 25.viii (Hainan); ix (Ailao Shan; Lushui); ix (Fuli Shan).
EARLY STAGES
OVUM: Unknown.
LARVA: Unknown.
PUPA: Unknown.
Larval hostplants. Unknown.
PARASITOIDS
Unknown.
LOCAL DISTRIBUTION
China: Henan (Mt. Niuxinduo, nr. Luoyang, 1763m); Yunnan (Ailao Shan; Dianchang Shan; Fuli Shan; Hengduan Shan, 2000-2500m; Changning Co., Songzhishanding, 2800m; Lushui, 850m; Simao/Pu'er; Gaoligong Shan); Guangxi; Hainan (Yinggeling, 360m (19°01'37" N, 109°24'00" E)).
GLOBAL DISTRIBUTION
Found from southern China (Yunnan, Guangxi, Hainan Island and, maybe, eastern Xizang/Tibet), northern Thailand, Laos, Vietnam to northern Sumatra, Indonesia (Diehl, [1982]).
It should be noted that the individuals of Callambulyx tatarinovii tatarinovii Bremer & Grey, 1853 recorded from eastern Xizang/Tibet (Mutu, Namjagbarwa region, 850m; Nyingchi, 3070m) may turn out be a northern population of Callambulyx diehli. This requires further study.
[Callambulyx poecilus is confined to northern Pakistan (Murree Hills, Punjab) (Rafi et al., 2014), Nepal, Bhutan and northern India (Sikkim and Meghalaya) (Brechlin & Kitching, 2012).]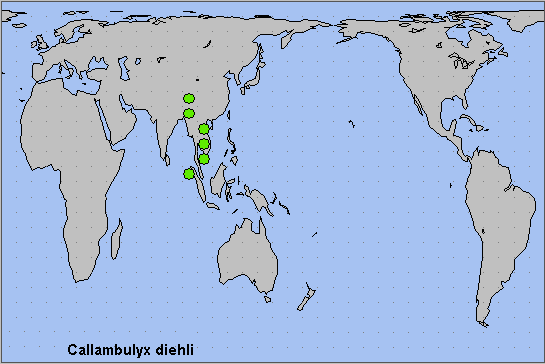 BIOGEOGRAPHICAL AFFILIATION
Holarctic; eastern Palaearctic region. Pleistocene refuge: Monocentric -- Yunnan refugium.
---

Return to Sphingidae of the Eastern Palaearctic species list
---
© A.R. Pittaway & I.J. Kitching (The Natural History Museum, London)