---
AMPLYPTERUS MANSONI TAKAMUKUI (Matsumura, 1930)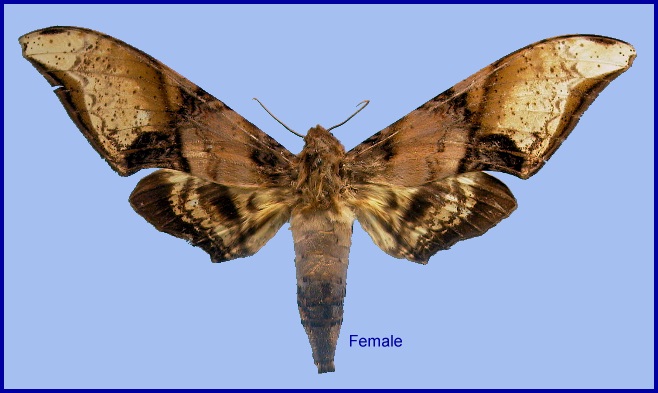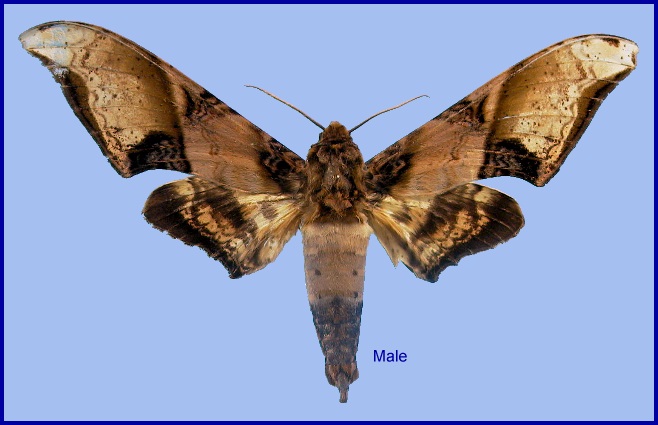 TAXONOMY
Oxyambulyx takamukui Matsumura, 1930, Trans. Sapporo Nat. Hist. Soc. 11: 119. Type locality: Formosa [Taiwan, Nantou Hsien,] Horisha [Puli].
Synonym. Oxyambulyx mansoni takamukui Matsumura, 1930.
Synonym. Compsogene mansoni formosana Clark, 1936.
Note. The holotype was erroneously designated as lectotype by Inoue, 1973, Bull. Fac. domest. Sci. Otsuma Wom. Univ. 9: 107.
ADULT DESCRIPTION AND VARIATION
Wingspan: 110--115mm.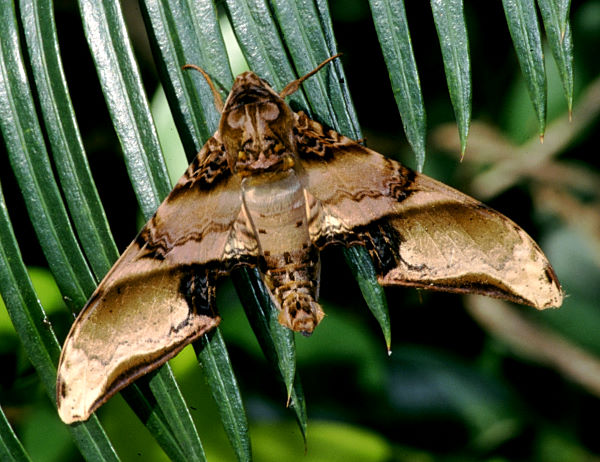 ADULT BIOLOGY
FLIGHT-TIME
Taiwan: iv-v (Kaohsiung Hsien); v (Nantou Hsien); vii (Nantou Hsien); 3.viii (Ilan Hsien); viii (Nantou Hsien).
EARLY STAGES
OVUM: Unrecorded.
LARVA: Unrecorded.
PUPA: Unrecorded.
Larval hostplants. Unrecorded.
PARASITOIDS
LOCAL DISTRIBUTION
Taiwan: Hualien Hsien (Taroko National Park); Nantou Hsien (Puli; Jenai, 1200m; Renluen, 1400m); Ilan Hsien (Chihtuan, Mingchih Forest, 1250m); Kaohsiung Hsien (Shanping, 640m).
GLOBAL DISTRIBUTION
Endemic to Taiwan.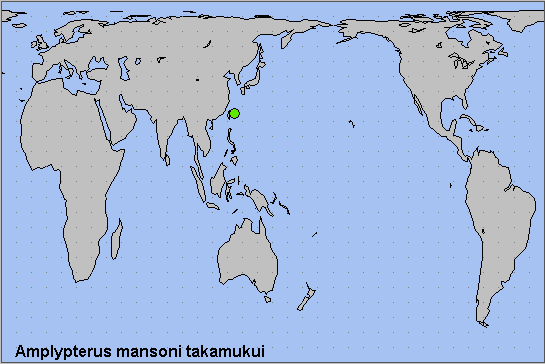 BIOGEOGRAPHICAL AFFILIATION
---

Return to Sphingidae of the Eastern Palaearctic species list
---
© A.R. Pittaway & I.J. Kitching (The Natural History Museum, London)