---
AMBULYX SIAMENSIS Inoue, 1991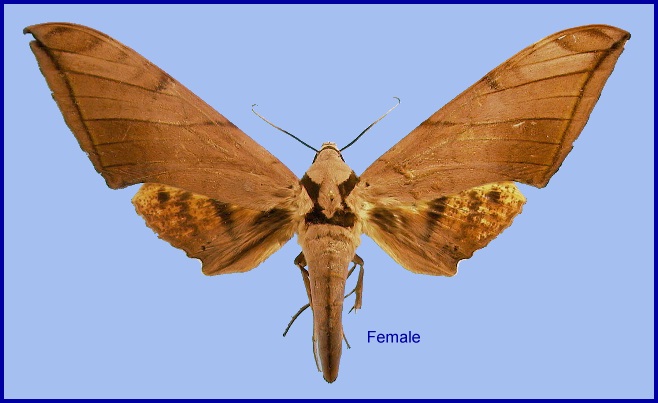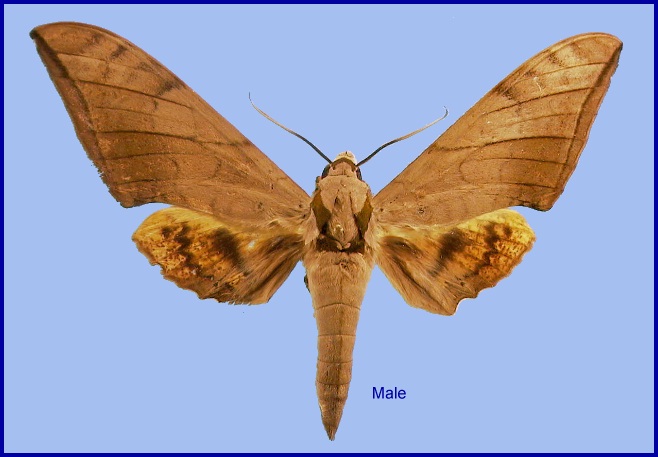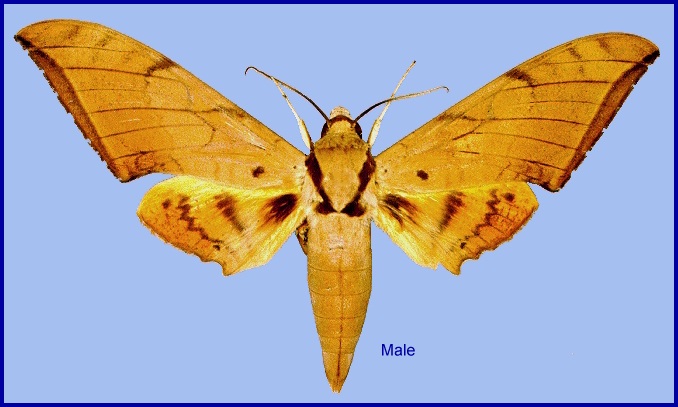 TAXONOMY
Ambulyx siamensis Inoue, 1991, Tinea 13: 130. Type locality: Thailand, [Chaiyaphum,] Nam Proam, 800m.
ADULT DESCRIPTION AND VARIATION
ADULT BIOLOGY
Unknown.
FLIGHT-TIME
EARLY STAGES
OVUM: Unknown.
LARVA: Unknown.
PUPA: Unknown.
Larval hostplants. Unknown in China, but in Thailand recorded from Shorea obtusa (Eitschberger & Ihle, 2010).
PARASITOIDS
Unknown.
LOCAL DISTRIBUTION
China: Yunnan.
GLOBAL DISTRIBUTION
Southwestern China (Yunnan) and Thailand.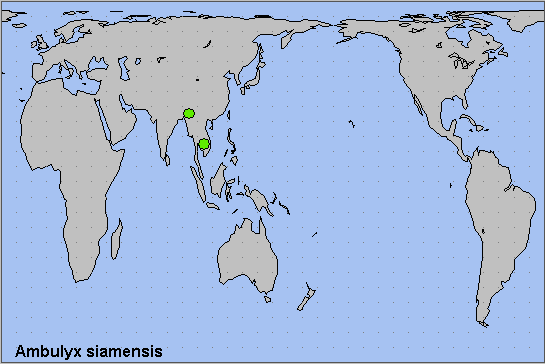 BIOGEOGRAPHICAL AFFILIATION
---

Return to Sphingidae of the Eastern Palaearctic species list
---
© A.R. Pittaway & I.J. Kitching (The Natural History Museum, London)