---
ACOSMERYX PSEUDOMISSA Mell, 1922 -- False common forest hawkmoth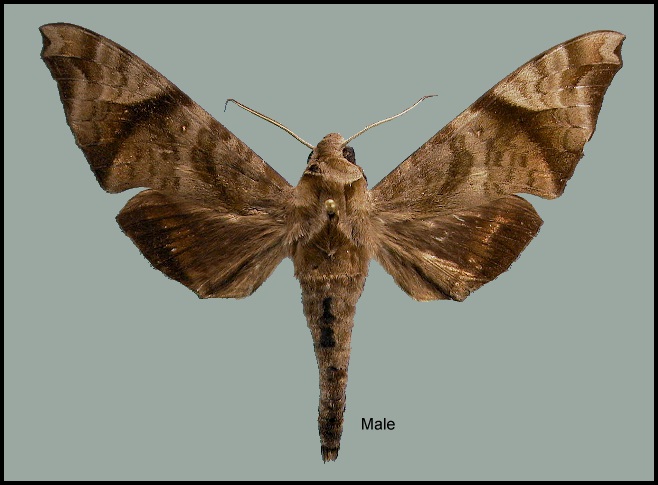 TAXONOMY
Acosmeryx pseudomissa Mell, 1922, Beitr. Fauna Sinica 2 (Biol. Syst. sudchin. Sphingiden): 230. Type locality: China, Kuangtung [Guangdong], 'Drachenkopf', [east of Shixing], 700m.
ADULT DESCRIPTION AND VARIATION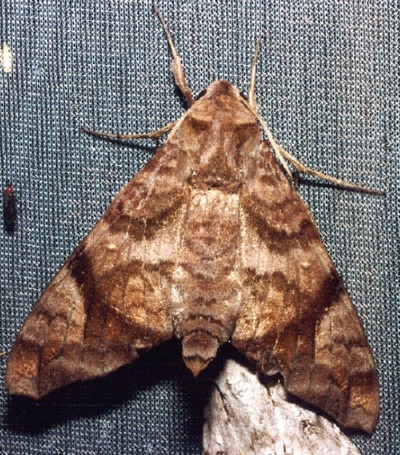 ADULT BIOLOGY
FLIGHT-TIME
China: vii (Guangdong).
EARLY STAGES
OVUM:
LARVA:
PUPA:
Larval hostplants. Actinidia (Inoue, Kennett & Kitching, [1996] 1997).
PARASITOIDS
LOCAL DISTRIBUTION
China: Guangdong (nr. Shixing); Hainan.
GLOBAL DISTRIBUTION
Malaysia (Peninsular), Thailand, southern China and Vietnam.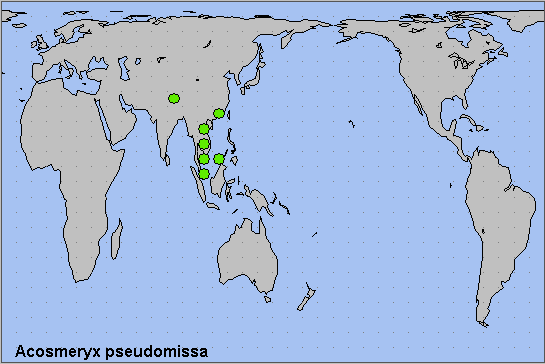 BIOGEOGRAPHICAL AFFILIATION
---

Return to Sphingidae of the Eastern Palaearctic species list
---
© A. R. Pittaway & I. J. Kitching (Natural History Museum, London)