---
ALEURON NEGLECTUM Rothschild & Jordan, 1903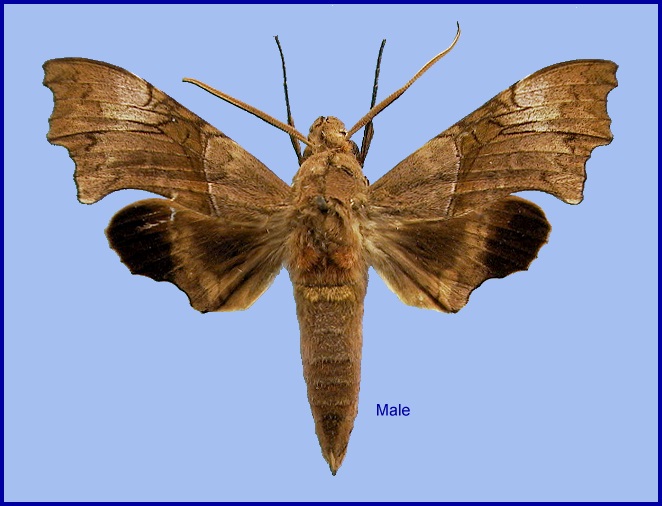 TAXONOMY
Aleuron neglectum Rothschild & Jordan, 1903, Novit. zool. 9 (suppl.): 395 (key), 398. Type locality: [Peru,] Iquitos, Rio Cachyaco.
LOCAL DISTRIBUTION
China: The single record from China (Zhu & Wang, 1997) is odd and may represent an accidental importation or a museum mix-up.
GLOBAL DISTRIBUTION
Native to the New World, from Mexico to southern Brazil and Bolivia.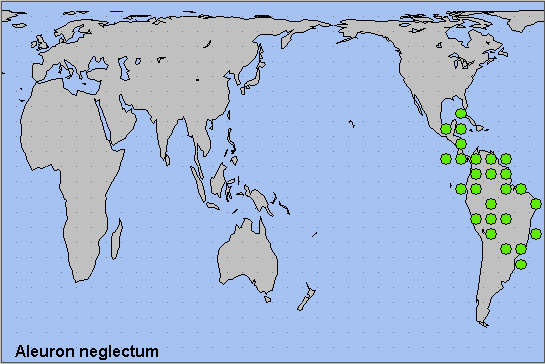 BIOGEOGRAPHICAL AFFILIATION
Neotropical.
---

Return to Sphingidae of the Eastern Palaearctic species list
---
© A.R. Pittaway & I.J. Kitching (The Natural History Museum, London)