---
AMPELOPHAGA RUBIGINOSA MYOSOTIS Kitching & Cadiou, 2000 -- Common vine hawkmoth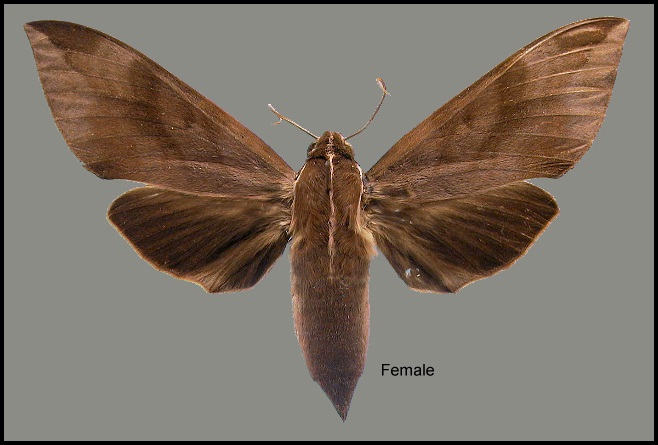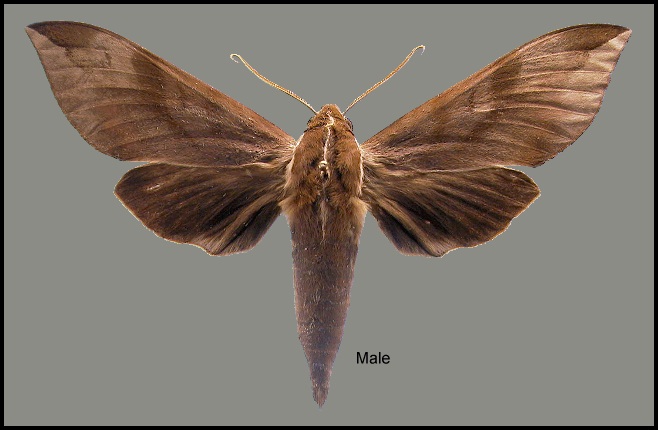 TAXONOMY
Ampelophaga rubiginosa myosotis Kitching & Cadiou, 2000, Hawkmoths of the world: 38, 205. Type locality: Formosa [Taiwan, Taipei Hsien,] Wulai.
ADULT DESCRIPTION AND VARIATION
Wingspan: 82--86mm. Similar to Ampelophaga rubiginosa rubiginosa but forewing pattern more uniform with a slight violet flush; the postmedian band never reaches the inner margin and the submarginal dentate line is only barely visible. Head, thorax and abdomen with a continuous, narrow white dorsal line extending only as far as abdominal tergite 2 (in Ampelophaga rubiginosa rubiginosa, this line reaches at least as far as abdominal tergite 7).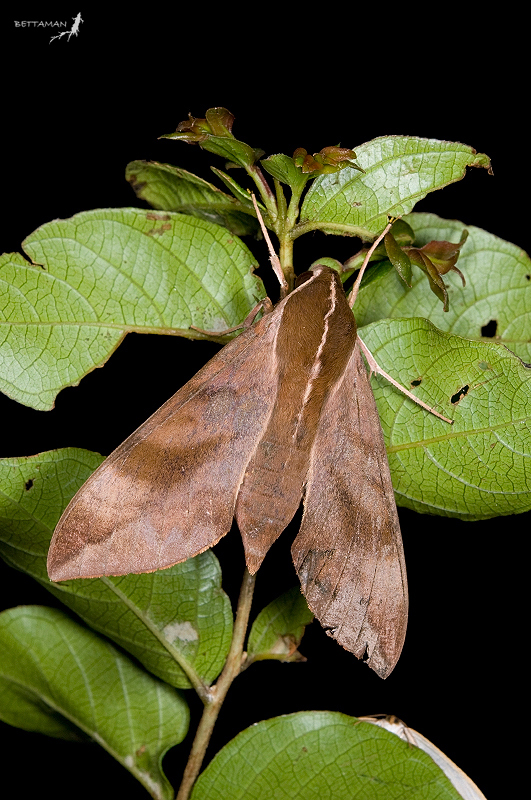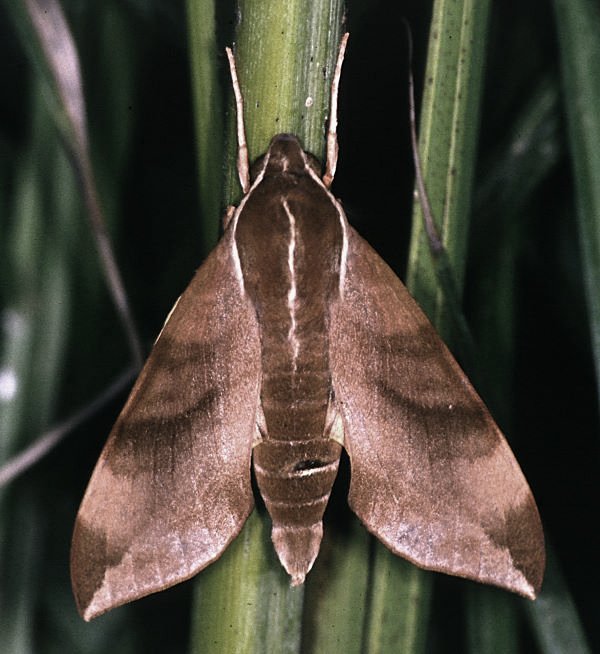 ADULT BIOLOGY
FLIGHT-TIME
Taiwan: iii-iv (Kaohsiung Hsien); vi (Taipei); 13.vi (Pingtung Hsien); viii (Nantou Hsien); ix (Taipei Hsien).
EARLY STAGES
OVUM: Unrecorded.
LARVA: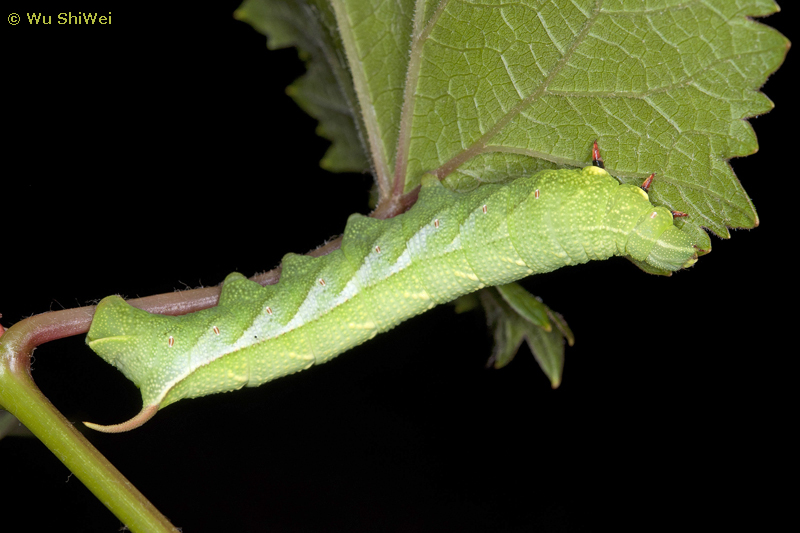 PUPA: Unrecorded.
Larval hostplants. On Taiwan, recorded from Ampelopsis brevipedunculata, Parthenocissus tricuspidata and Saurauia tristyla.
PARASITOIDS
Unknown.
LOCAL DISTRIBUTION
Taiwan: Hualien Hsien (Taroko National Park); Taipei (Yangmingshan); Taipei Hsien (Wulai; Fushan); Nantou Hsien (Puli); Kaohsiung Hsien (Shanping, 640m); Yilan Hsien (Fushan Botanical Garden, 700m); Pingtung Hsien (Kasuga township, 1226m).
GLOBAL DISTRIBUTION
Endemic to Taiwan.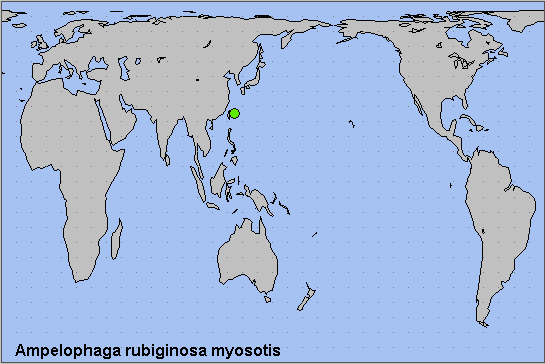 BIOGEOGRAPHICAL AFFILIATION
---

Return to Sphingidae of the Eastern Palaearctic species list
---
© A. R. Pittaway & I. J. Kitching (Natural History Museum, London)