---
AMBULYX JAPONICA KOREANA Inoue, 1993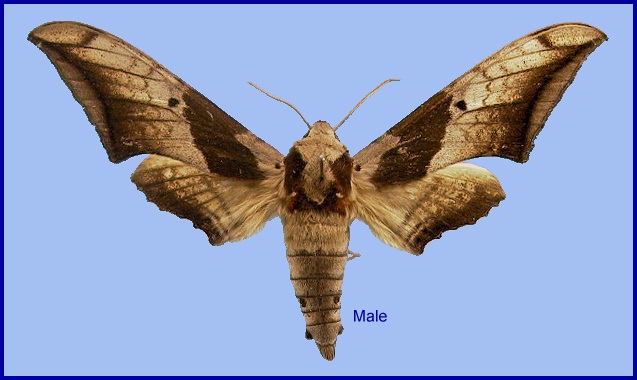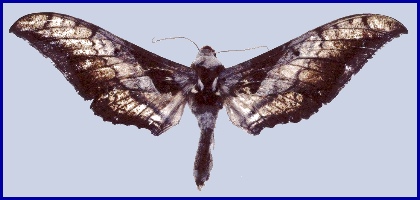 TAXONOMY
Ambulyx japonica koreana Inoue, 1993, Insecta Koreana 10: 50. Type locality: South Korea, Kangwon Province, Mt. Odae [Odae-san].
ADULT DESCRIPTION AND VARIATION
Wingspan: 81--86mm.
ADULT BIOLOGY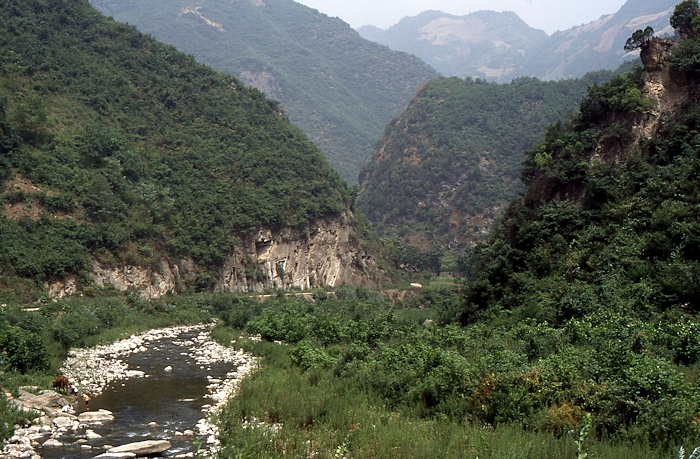 FLIGHT-TIME
China: 9.v (Xingshan); 10.v (Fangshan); vi (Qinling Shan; Baihua Shan); 25.vi (Changbai Shan); 20.vii (Lingyuan). North Korea: 24-30.vi (South Pyongan Prov.). South Korea: 13.v-3.vi (Kyonggi Prov.); 18-31.v (South Chungchong Prov.); 20.v-26.vii (Kangwon Prov.); 11.vi (South Cholla Prov.); 14.vii (Cheju Prov.).
EARLY STAGES
OVUM:
LARVA:
PUPA:
Larval hostplants. Recorded in China on unspecified Aceraceae (Chu & Wang, 1980). In Japan, the nominotypical subspecies has been recorded on Acer (Inoue et al., 1982) and Carpinus japonica (Nakamura, 1977), while Yano (1994) reared it on Carpinus laxiflora and C. tschonoskii. Juglans mandschurica and Rhus javanica were refused.
PARASITOIDS
Unknown.
LOCAL DISTRIBUTION
China: Jilin (Changbai Shan); Liaoning (Lingyuan); Beijing (Fangshan; Baihua Shan); Tianjin (Baxian Shan); Shaanxi (Qinling Shan); Hubei (Xingshan, 1300m); Sichuan; ?Hainan (Jinfeng).
The many records from the Qinling Mountains and other mountainous areas of China represent a considerable extension of the known range of this subspecies (NCFY, SFSI, IZAS). The record from Hainan (Zhu & Wang, 1997), however, is suspect (too far south).
North Korea: South Pyongan Prov. (Myohyang-san).
South Korea: Baengnyeong-do & Daecheong-do; Kyonggi Prov. (Gwangleung; Aengmubong; Youngjong-do; Myungji-san); Kangwon Prov. (Chiak-san; Hongcheon; Odae-san; Samak-san; Daeryong-san; Seolak-san; Yangyang; Taebek-san; Donghae; Chuncheon; Bongmyung-ri; Jiam-ri; Youngwol); South Chungchong Prov. (Gyeryong-san); North Cholla Prov. (Daedun-san; Mujugucheondong; Jiri-san; Namwon); South Cholla Prov. (Nejang-san; Baekyang Temple; Wolchul-san; Gurye; Haenam); North Kyongsang Prov. (Ulleung-do; Sobaek-san; Youngcheon; Cheongdo); South Kyongsang Prov. (Hamyang; Jinyang; Yeohang-san; Muhak-san; Namhae; Pusan; Geoje-do; Goseong; Milyang; Sancheong; Ulsan; Uiryong; Hadong; Hapcheon); Cheju Prov. (Cheju-do; Shiitake-goya, 800m; Topyung; Gwaneum Temple; Andeok; Sungpanak; Youngsil; Ipseok-dong; Seoguipo).
GLOBAL DISTRIBUTION
Korea and eastern China. Previously, this subspecies was considered restricted to the Korean Peninsula.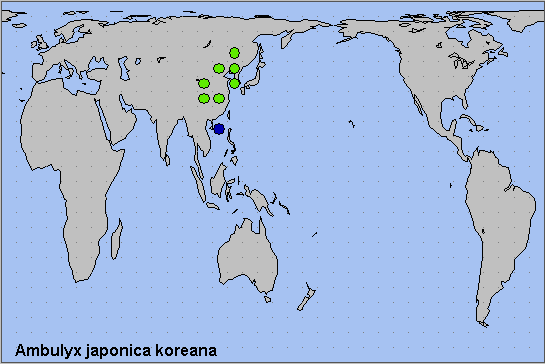 There are two other subspecies, A. j. japonica in Japan and A. j. angustifasciata in Taiwan.
BIOGEOGRAPHICAL AFFILIATION
Holarctic; eastern Palaearctic region. Pleistocene refuge: Monocentric -- Sinopacific refugium.
---

Return to Sphingidae of the Eastern Palaearctic species list
---
© A.R. Pittaway & I.J. Kitching (The Natural History Museum, London)