---
AMBULYX INTERPLACIDA Brechlin, 2006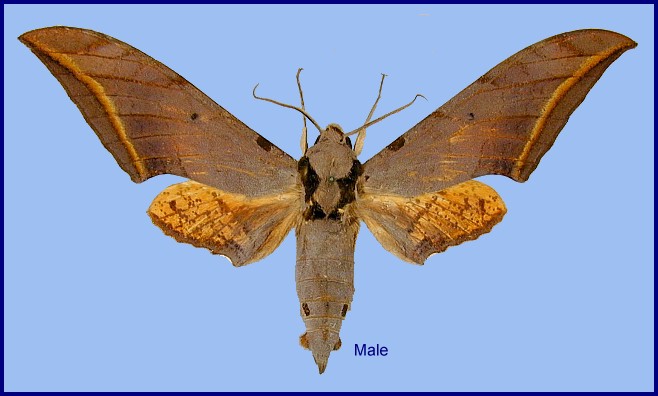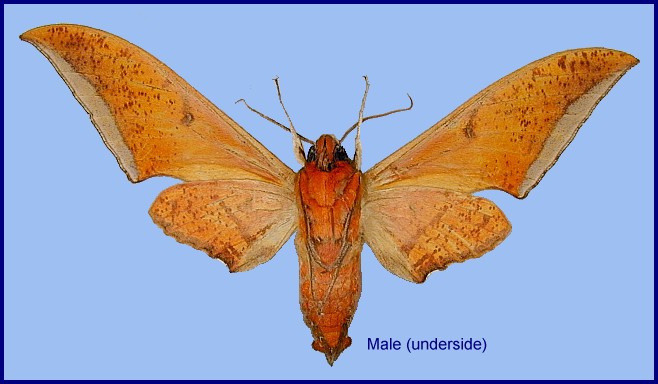 TAXONOMY
Ambulyx interplacida Brechlin, 2006, Nachr. entomol. Ver. Apollo, N.F. 27(3): 103. Type locality: China, Jiangxi, Wuyi Shan, Xipaihe village, 1500m (27°54'N, 117°20'E).
Synonym. Ambulyx amara Kobayashi, Wang & Yano, 2006.
Synonym. Ambulyx pseudoregia Eitschberger & Bergmann, 2006.
Synonym. Ambulyx regia Eitschberger, 2006.
Note. The female allotype of Ambulyx regia has been found to be a female of Ambulyx sericeipennis sericeipennis Butler, 1875 (Brechlin, 2014c).
ADULT DESCRIPTION AND VARIATION
Wingspan: 112-120mm. Similar to Ambulyx semiplacida Inoue, 1990, but forewing uppersides without the violet tinge of that species. The wing undersides are noticably more reddish than in Ambulyx semiplacida. There are also distinct differences in the male genitalia between these two species.
ADULT BIOLOGY
Unknown.
FLIGHT-TIME
China: 15.iv-1.v (Hunan); 10.v (Sichuan); vi (Jiangxi; Guangdong); vii (Jiangxi).
EARLY STAGES
OVUM: Unknown.
LARVA: Unknown.
PUPA: Unknown.
Larval hostplants. Unknown.
PARASITOIDS
Unknown.
LOCAL DISTRIBUTION
China: Sichuan (Ya'an); Hunan (Nanling Shan, 1300-1500m); Jiangxi (Wuyi Shan, 1500-1800m; Le'an); Guangdong (Nanling National Forest Park, 1100m).
GLOBAL DISTRIBUTION
So far, only known from southern China (Sichuan, Jiangxi, Hunan and Guangdong).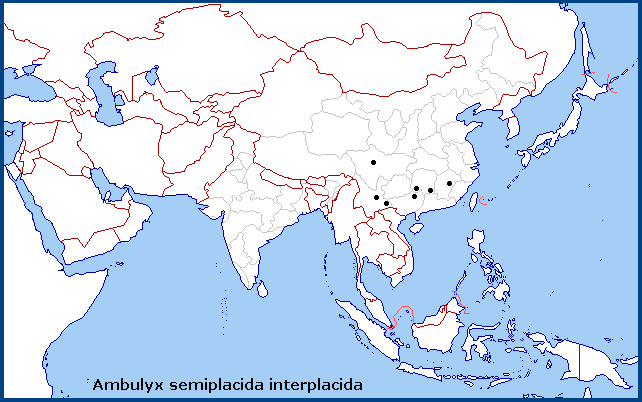 BIOGEOGRAPHICAL AFFILIATION
---

Return to Sphingidae of the Eastern Palaearctic species list
---
© A.R. Pittaway & I.J. Kitching (The Natural History Museum, London)