---
RETHERA AMSELI Daniel, 1958
GB: Amsels' Hawkmoth

Rethera amseli Daniel, 1958, Beitr. naturk. Forsch. SuedwDtl. 17: 83--84.

Type locality: Herat, Afghanistan.



BIOGEOGRAPHICAL AFFILIATION
Holarctic; western Palaearctic region. Pleistocene refuge: Monocentric -- eastern half of the Iranian refuge.
ADULT DESCRIPTION AND VARIATION
Wingspan: 34--43mm. Larger, with paler markings, than its close relative, Rethera brandti O. Bang-Haas, 1937, from which it is clearly separated by the distinct genitalia (Kernbach, 1959).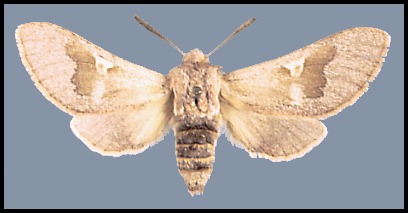 ADULT BIOLOGY
Unknown.
FLIGHT-TIME
Univoltine; mid-April. In 2005 and 2008, individuals, which may be this species or Rethera brandti euteles Jordan, 1937, were collected in western Pakistan (Waziristan) between 28 July and 21 August (T. Melichar, pers. comm. 2013).
EARLY STAGES
Unknown.
PARASITOIDS
Unknown.
DISTRIBUTION
Rethera amseli was discovered near Herat (western Afghanistan) at the same time as Rethera afghanistana Daniel, 1958.
Individuals collected in western Pakistan (North Suleiman/Kesai Mountains, South Waziristan, near Tanai Village, 1500-2500m, 28.vii-12.viii.2005 & 17-21.viii.2008 (leg. V. Gurko, coll. Sphingidae museum of Czech Rep.)) may or may not be this species. The specimens resemble Rethera brandti euteles but are in poor condition.
Extra-limital range. None.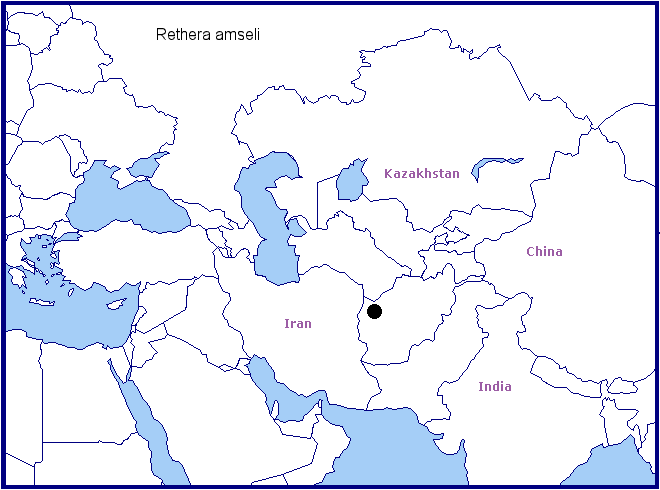 ---

Return to species list