---
SPHINX CALIGINEUS CALIGINEUS (Butler, 1877)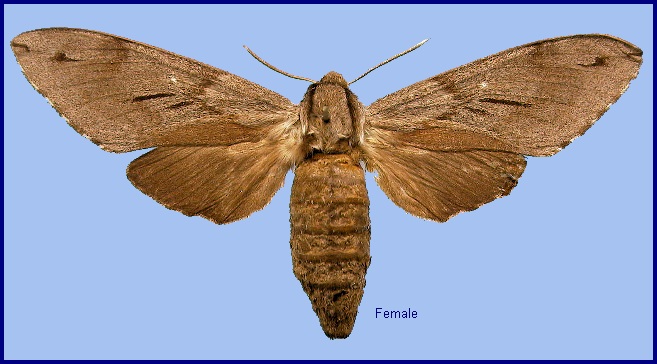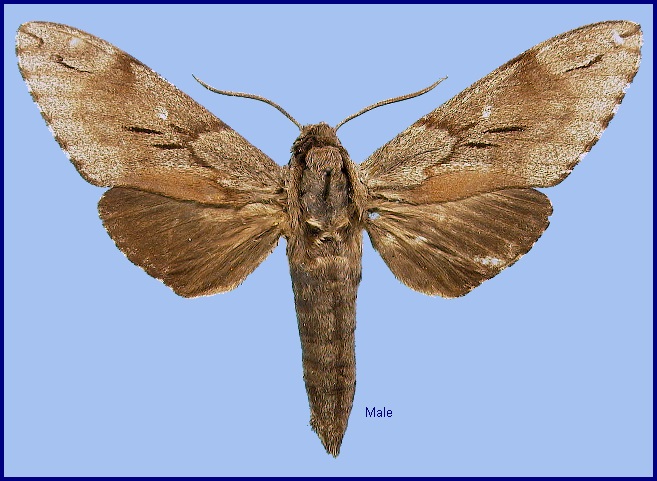 TAXONOMY
Hyloicus caligineus Butler, 1877, Ann. Mag. nat. Hist. (4) 20: 393. Type locality: [Japan, Honshu, Kanagawa,] Yokohama.
ADULT DESCRIPTION AND VARIATION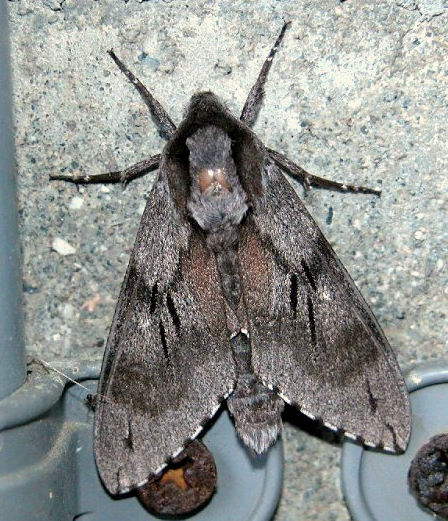 ADULT BIOLOGY
FLIGHT-TIME
Japan: 8.v-5.vi (Honshu); 8.vii-28.viii (Honshu).
EARLY STAGES
OVUM:
LARVA:
PUPA:
Larval hostplants.
PARASITOIDS
Tachinidae: Drino atropivora (Robineau-Desvoidy); Scelionidae: Telenomus dendrolimi (Matsumura).
LOCAL DISTRIBUTION
Japan: Hokkaido; Honshu (Komaba; Yokohama; Tokyo; Kobe; Gifu; Fushiki; Nagahama; Tokei-ji; Tsuruga; Goshikinuma; Mt. Akagi; Ogimachi; Akita; Fujisawa; Aone; Fukushima; Hatamachi; Minami-Kiso; Nagamine Sakusi; Tobira Spa; Bushi; Unazuki); Shikoku; Kyushu.
GLOBAL DISTRIBUTION
Endemic to Japan. Records from elsewhere are the result of misidentifications.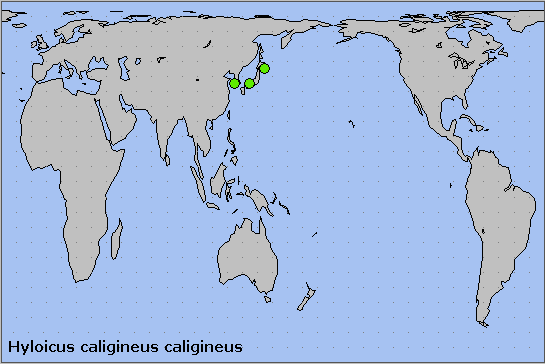 BIOGEOGRAPHICAL AFFILIATION
---

Return to Sphingidae of the Eastern Palaearctic species list
---
© A.R. Pittaway & I.J. Kitching (The Natural History Museum, London)