---
RHODOPRASINA WINBRECHLINI Brechlin, 1996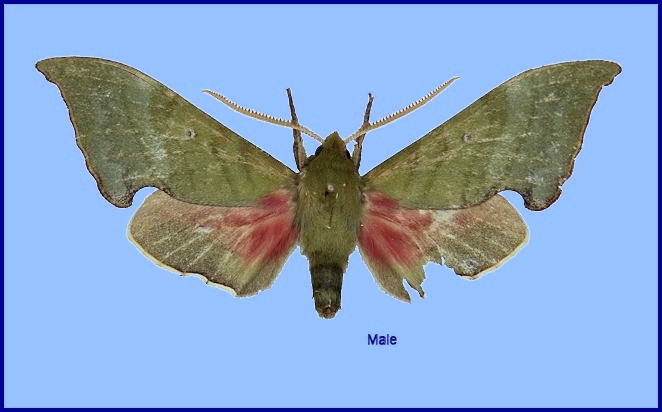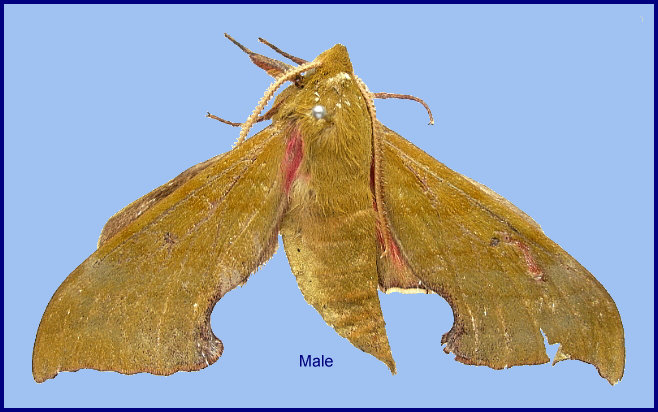 TAXONOMY
Rhodoprasina winbrechlini Brechlin, 1996. in Kitching & Brechlin, 1996, Nachr. entomol. Ver. Apollo (N.F.) 17(1): 59. Type locality: Vietnam (north), Lao Cai Province, Mt. Fan-si-pan (north side), Sa Pa, 22°17'N, 103°44'E, 1600m.
Note. Although very limited at the moment, barcoding results indicate that Rhodoprasina winbrechlini Brechlin, 1996, Rhodoprasina corolla Cadiou & Kitching, 1990, and Rhodoprasina mateji Brechlin & Melichar, 2006 may be variants of the same species (Ian Kitching, pers. obs. 2008).
ADULT DESCRIPTION AND VARIATION
Males with characteristically long antennae, which extend beyond the forewing discal spot, a feature it shares with R. corolla. Green of forewing with a faint blue tint. Red of hindwing upperside not extending beyond the median line, with the distal half of the wing being greenish.
ADULT BIOLOGY
In northern Vietnam this species flies in primary woodland at 1600m altitude at quite low temperatures (12-4°C). Unlike R. corolla and R. corrigenda, R. winbrechlini appears to be a cold season species, the adults flying when night-time temperatures fall below 10°C (Kitching & Brechlin, 1996).
FLIGHT-TIME
China: iii (Yunnan); 5.iv (Yunnan).
In northern Vietnam in early March. The later flight-time in Yunnan (early April) may be due to the higher altitude.
EARLY STAGES
OVUM: Unknown.
LARVA: Unknown.
PUPA: Unknown.
Larval hostplants. Unknown, but the related R. floralis (Butler) from northern India has been recorded from Acer campbelli (Aceraceae) (Fellowes-Manson, 1906).
PARASITOIDS
Unknown.
LOCAL DISTRIBUTION
China: Yunnan (Lushui, Yaojiaping, 2520m; Mojiang, Dajian Shan, 2500m).
GLOBAL DISTRIBUTION
So far, only known from northern Vietnam (Sa Pa, Lao Cai Province) and southern Yunnan, China.
(Chen & Ou (2008) record Rhodoprasina corolla from Yunnan, but this may be a misidentified R. winbrechlini. This requires further investigation.)
BIOGEOGRAPHICAL AFFILIATION
---

Return to Sphingidae of the Eastern Palaearctic species list
---
© A.R. Pittaway & I.J. Kitching (The Natural History Museum, London)