---
RHAGASTIS RUBETRA Rothschild & Jordan, 1907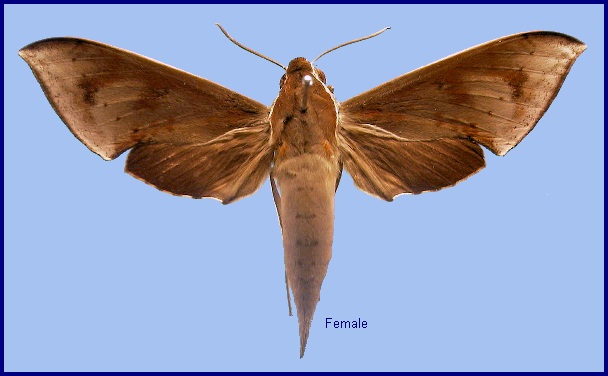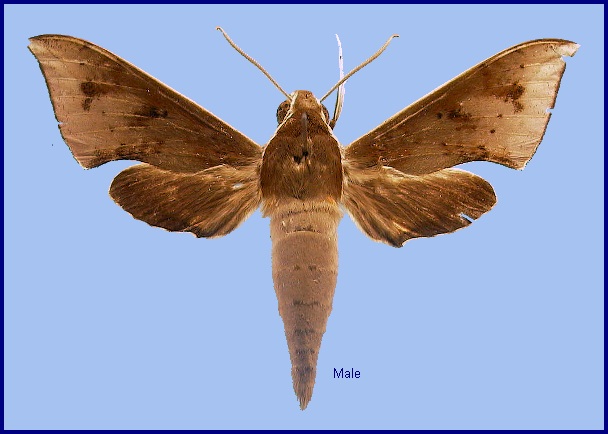 TAXONOMY
Rhagastis rubetra Rothschild & Jordan, 1907, Novit. zool. 14: 95. Type locality: [Indonesia, Sumatera Utara,] Nias.
ADULT DESCRIPTION AND VARIATION
ADULT BIOLOGY
FLIGHT-TIME
EARLY STAGES
OVUM:
LARVA:
PUPA:
Larval hostplants. Unknown.
PARASITOIDS
LOCAL DISTRIBUTION
China: ?Xizang/Tibet (Mutu).
GLOBAL DISTRIBUTION
From Indonesia (Kalimantan, Nias, Sumatra) north through Malaysia (Sarawak, Peninsular) to Thailand and, possibly, southern China (Xizang/Tibet). However, the record from China is suspect.
BIOGEOGRAPHICAL AFFILIATION
---

Return to Sphingidae of the Eastern Palaearctic species list
---
© A.R. Pittaway & I.J. Kitching (The Natural History Museum, London)