---
POLYPTYCHUS TRILINEATUS COSTALIS Mell, 1922 -- Common crenulate hawkmoth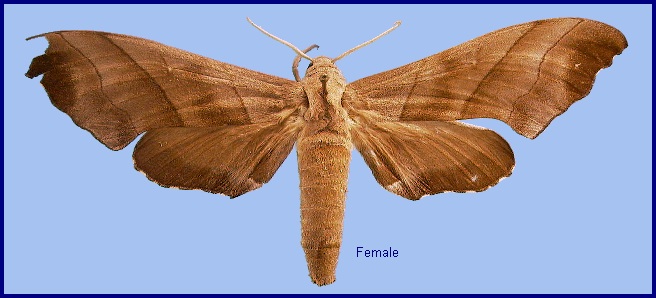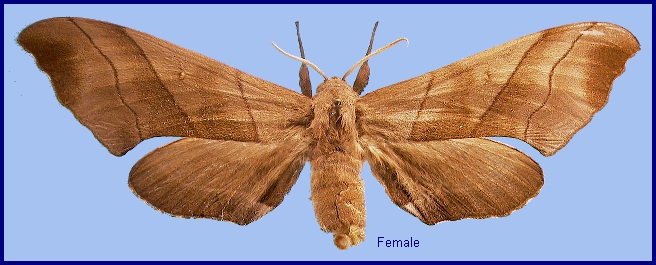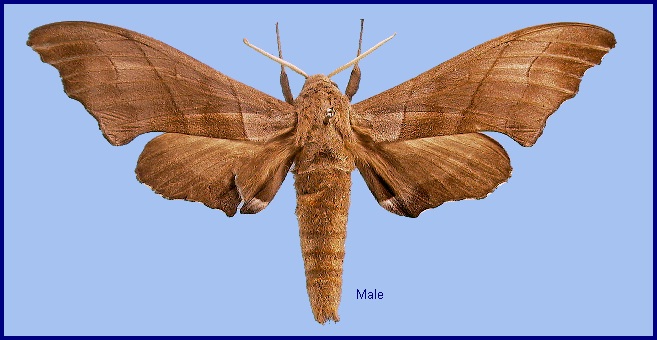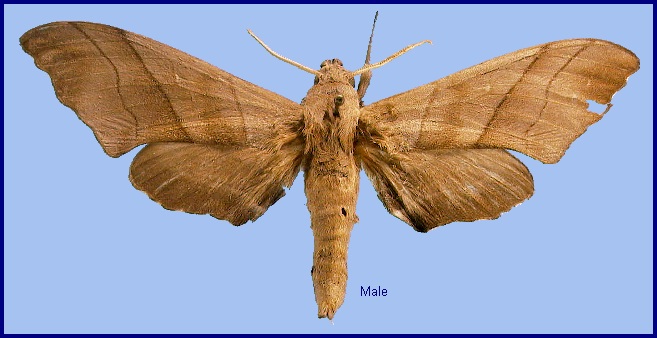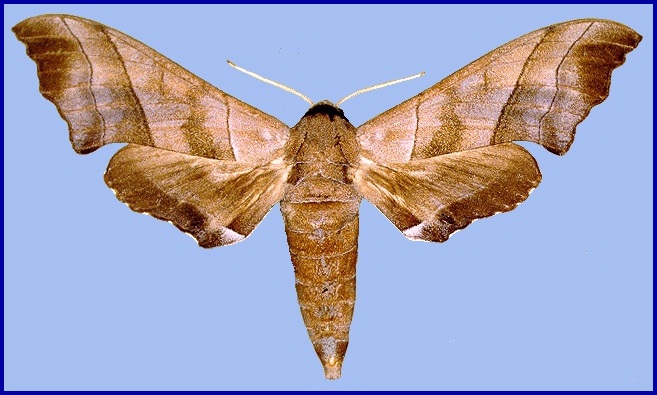 TAXONOMY
Polyptychis [sic] trilineatus costalis Mell, 1922, Dt. ent. Z. 1922: 115. Type locality: "South China".
ADULT DESCRIPTION AND VARIATION
Identical to Polyptychus trilineatus luteatus in habitus but with the male genital morphology of Polyptychus trilineatus trilineatus.
ADULT BIOLOGY
FLIGHT-TIME
China: iv-x (Hong Kong); v (Yunnan).
EARLY STAGES
OVUM:
LARVA: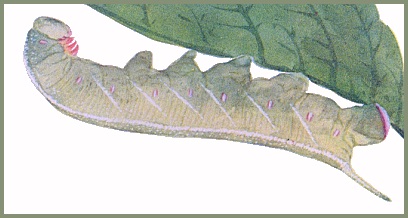 PUPA:



Larval hostplants.
PARASITOIDS
LOCAL DISTRIBUTION
China: Yunnan (Changning Co., Songzhishanding, 2800m); Guangdong; Hong Kong.
GLOBAL DISTRIBUTION
Southern China.
BIOGEOGRAPHICAL AFFILIATION
---

Return to Sphingidae of the Eastern Palaearctic species list
---
© A.R. Pittaway & I.J. Kitching (The Natural History Museum, London)