---
POLYPTYCHUS CHINENSIS CHINENSIS Rothschild & Jordan, 1903 -- Chinese crenulate hawkmoth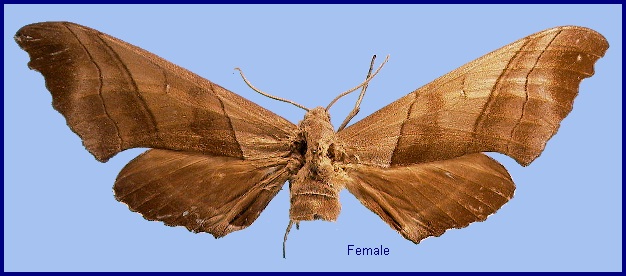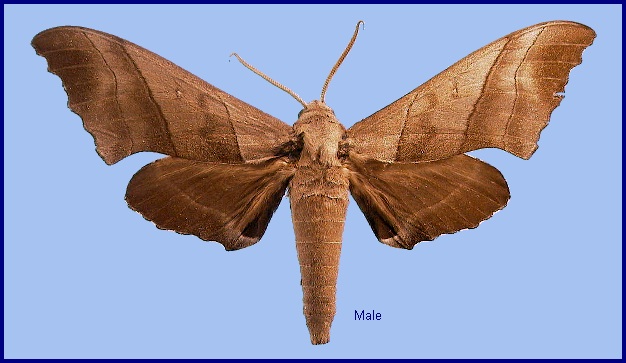 TAXONOMY
Polyptychus chinensis Rothschild & Jordan, 1903, Novit. zool. 9 (suppl.): 239. Type locality: China: "probably Yangtse-kiang Region".
ADULT DESCRIPTION AND VARIATION
Wingspan: 92--112mm. Similar to Polyptychus dentatus in that the forewing submarginal line is not convex between veins M2 and Cu2, but forewings relatively broader and outer margin straighter.
In the female genitalia, eighth tergite (A8) a very large, deeply divided, irregularly notched and rugose plate, differing markedly from Polyptychus dentatus and Polyptychus trilineatus trilineatus. Lamella postvaginalis excavated to form a pair of rounded lobes.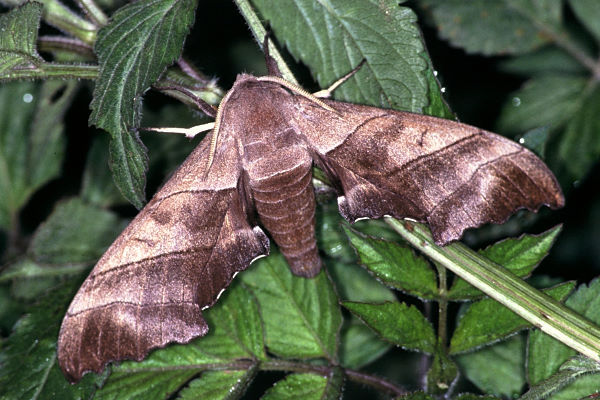 ADULT BIOLOGY
FLIGHT-TIME
Taiwan: iii-iv (Kaohsiung Hsien); iv (Hualien Hsien). Japan: 19.iv (Ryukyu Archipelago).
EARLY STAGES
OVUM:
LARVA:
PUPA:
Larval hostplants. Ehretia dicksonii (Boraginaceae), a small tree (ShenHorn Yen, pers. comm. 2012).
PARASITOIDS
LOCAL DISTRIBUTION
Taiwan: Kaohsiung Hsien (Shanping, 640m).
Japan: Ryukyu Archipelago (Amami-Oshima).
GLOBAL DISTRIBUTION
Probably endemic to Taiwan and the southern Ryukyu Archipelago, contrary to what the type locality indicates.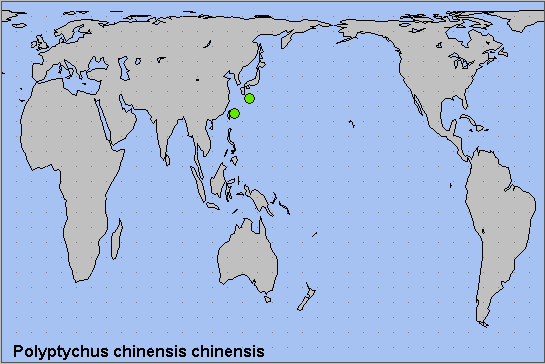 BIOGEOGRAPHICAL AFFILIATION
---

Return to Sphingidae of the Eastern Palaearctic species list
---
© A.R. Pittaway & I.J. Kitching (The Natural History Museum, London)