---
MACROGLOSSUM SYLVIA Boisduval, [1875] -- Obscure hummingbird hawkmoth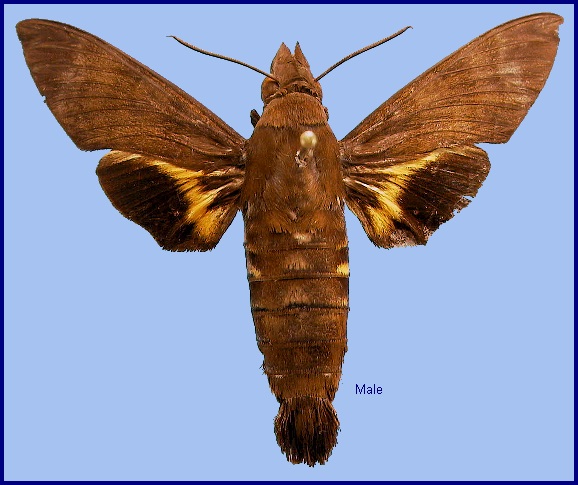 TAXONOMY
Macroglossa sylvia Boisduval, [1875], in: Boisduval & Guenée, Hist. nat. Insectes (Spec. gén. Lépid. Hétérocères) 1: 350. Type locality: [Indonesia:] Célèbes [Sulawesi Utara], Lake Tondano; [Indonesia: Maluku,] Ternate.
ADULT DESCRIPTION AND VARIATION
Wingspan: 60--66mm.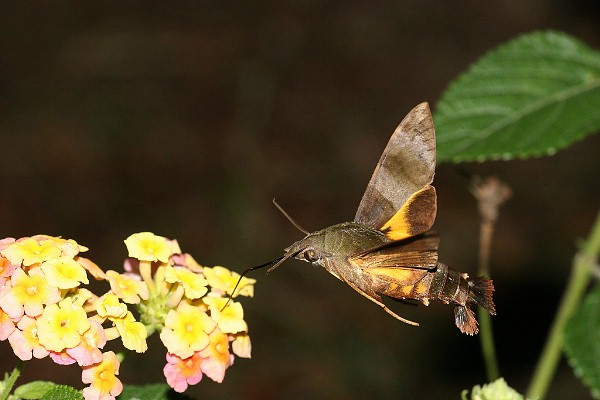 ADULT BIOLOGY
FLIGHT-TIME
China: 22.viii (Yunnan); 18.x (Hong Kong).
EARLY STAGES
OVUM: Unknown.
LARVA: Unknown.
PUPA: Unknown.
Larval hostplants. Unknown.
PARASITOIDS
Unknown.
LOCAL DISTRIBUTION
China: Yunnan (Simao/Pu'er); Guangdong; Hong Kong (Lantau Island) - only recorded once (Kendrick, 2010).
Taiwan.
GLOBAL DISTRIBUTION
Sri Lanka, India, Thailand, southern China, Taiwan, Vietnam, Malaysia (Peninsular, Sarawak, Sabah), Indonesia (Sumatra, Java, Kalimantan, Sulawesi, Maluku), the Philippines.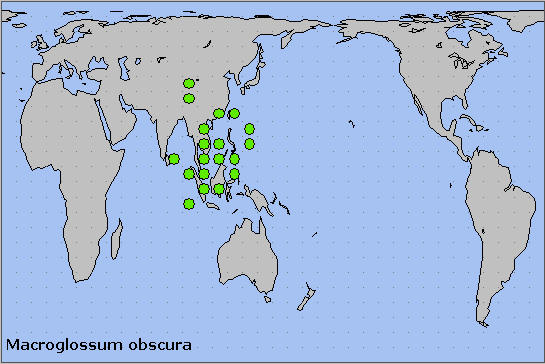 BIOGEOGRAPHICAL AFFILIATION
---

Return to Sphingidae of the Eastern Palaearctic species list
---
© A.R. Pittaway & I.J. Kitching (The Natural History Museum, London)