---
MARUMBA FENZELII FENZELII Mell, 1937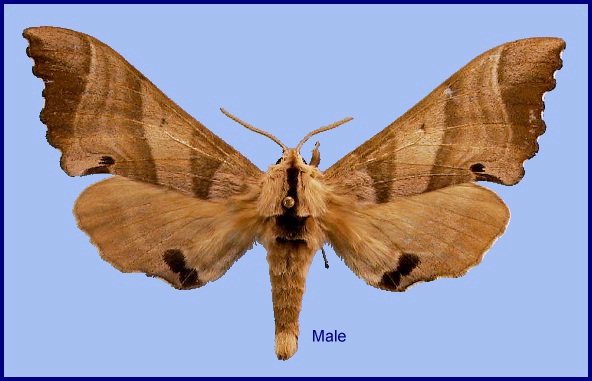 TAXONOMY
Marumba fenzelii Mell, 1937, Dt. ent. Z. Berl. 1937: 5. Type locality: China, south Shensi [Shaanxi], Taipeishan [Taibai Shan], <<33.8°N 108°E>>, 1700m & 3500m.
ADULT DESCRIPTION AND VARIATION
ADULT BIOLOGY
Unknown.
FLIGHT-TIME
China: 1-4.vi (Jiuzhaigou); 2-28.vii (Taibai Shan).
EARLY STAGES
OVUM: Unknown.
LARVA: Unknown.
PUPA: Unknown.
Larval hostplants. Unknown.
PARASITOIDS
Unknown.
LOCAL DISTRIBUTION
China: Shaanxi (Taibai Shan); Sichuan (Min Shan, Jiuzhaigou, 2500m).
GLOBAL DISTRIBUTION
Endemic to China.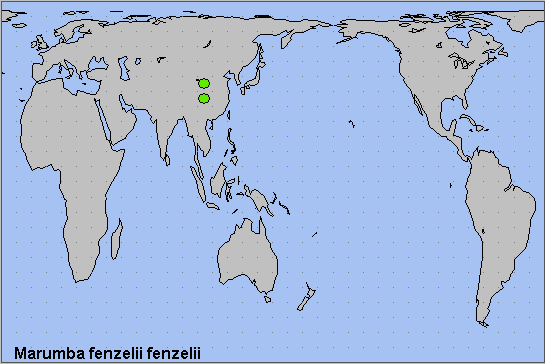 BIOGEOGRAPHICAL AFFILIATION
Holarctic; eastern Palaearctic region. Pleistocene refuge: Monocentric -- Sinoeremic refugium.
---

Return to Sphingidae of the Eastern Palaearctic species list
---
© A.R. Pittaway & I.J. Kitching (The Natural History Museum, London)