---
GRISEOSPHINX PREECHARI Cadiou & Kitching, 1990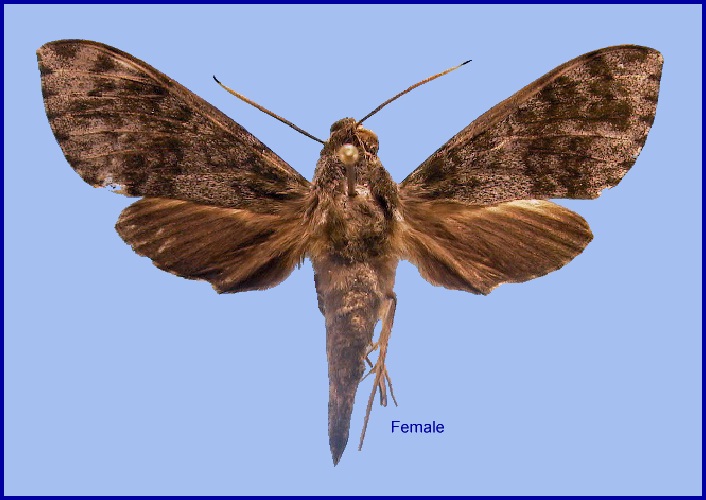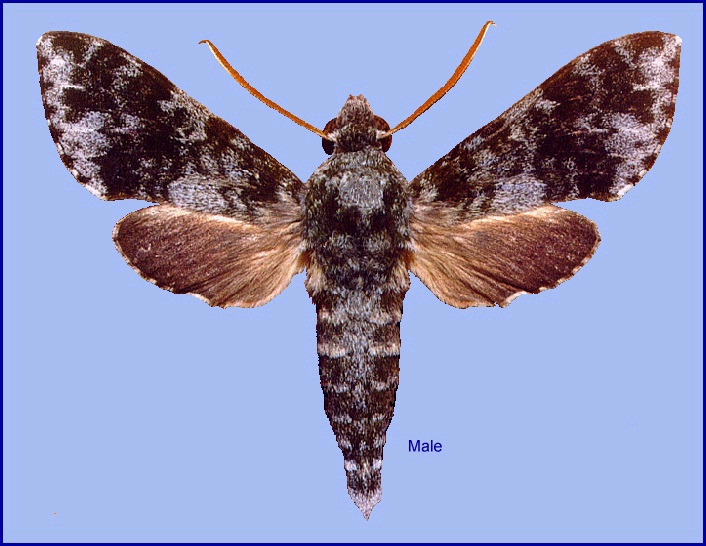 TAXONOMY
Griseosphinx preechari Cadiou & Kitching, 1990, Lambillionea 90(4): 17. Type locality: Thailand, Kanchanaburi, Sangkhla Buri, Thung Yai Wildlife Sanctuary, Mae Kasa, 15°25'N 98°44'E, 750m.
ADULT DESCRIPTION AND VARIATION
Male notable for its very long antennae, which are over half the length of the forewing. Latter mottled in light and dark grey; with a checkered fringe. Hindwings brownish-grey.
ADULT BIOLOGY
In Thailand, occurs from sea level to 1700m altitude (Inoue, Kennett & Kitching, 1997).
FLIGHT-TIME
China: 22.v (Yunlong).
In Thailand, from April until October (Inoue, Kennett & Kitching, 1997).
EARLY STAGES
OVUM: Unknown.
LARVA: Unknown.
PUPA: Unknown.
Larval hostplants. Unknown.
PARASITOIDS
Unknown.
LOCAL DISTRIBUTION
China: Yunnan (Yunlong).
GLOBAL DISTRIBUTION
From southern China to northern, western and central Thailand, and into Myanmar/Burma.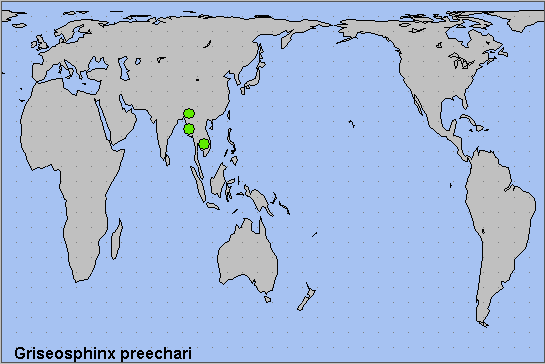 BIOGEOGRAPHICAL AFFILIATION
Holarctic; eastern Palaearctic region. Pleistocene refuge: Monocentric -- Yunnan refugium.
---

Return to Sphingidae of the Eastern Palaearctic species list
---
© A.R. Pittaway & I.J. Kitching (The Natural History Museum, London)