---
CYPOIDES PARACHINENSIS Brechlin, 2009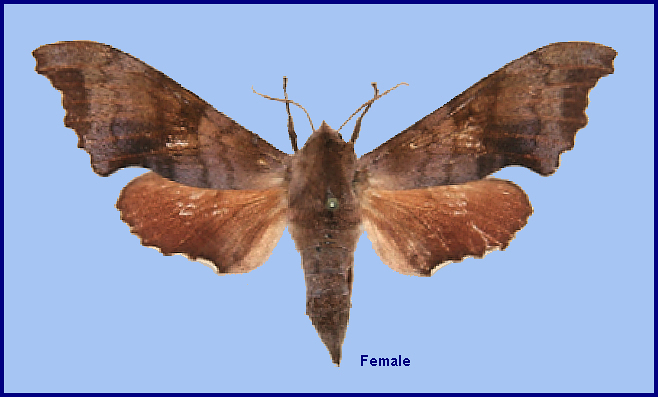 TAXONOMY
Cypoides parachinensis Brechlin, 2009, Entomo-Satsphingia, 2(2): 57. Type locality: Myanmar, ZimYar Dam, 65km E Putao, 1250m, 27°50'N, 97°01'E.
ADULT DESCRIPTION AND VARIATION
Wingspan: 36--40mm. Slightly smaller than Cypoides chinensis from northern Vietnam and southern China, but about the same size as those from Taiwan (Brechlin, 2009).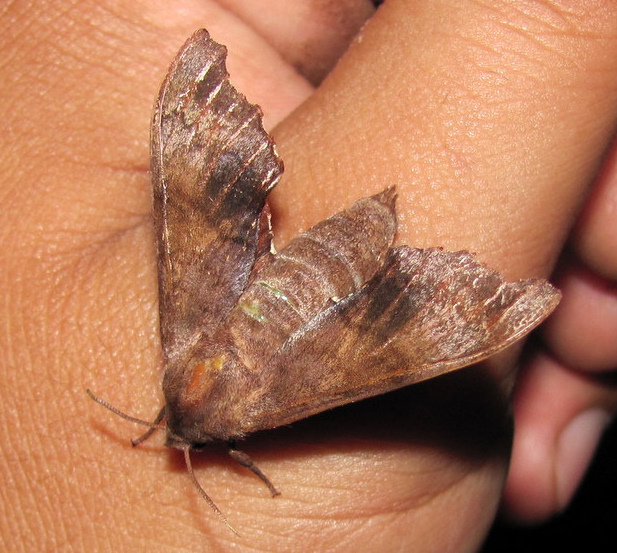 ADULT BIOLOGY
An inhabitant of mixed broad-leaved evergreen forests at 850-1300m altitude.
FLIGHT-TIME
China: not recorded.
EARLY STAGES
OVUM: Unknown.
LARVA: Unknown.
PUPA: Unknown.
Larval hostplants. Unknown.
PARASITOIDS
Unknown.
LOCAL DISTRIBUTION
China: south Xizang/Tibet (Mutu, Namjagbarwa region, 850m (Zhang et al, 1986; Wang, 1988)).
GLOBAL DISTRIBUTION
Confined to central and eastern Bhutan, the northern tip of Myanmar/Burma, and the neighbouring border area of Xizang/Tibet, China. (Zhang et al (1986) recorded and illustrated this species from Xizang/Tibet, but misidentified it.)
[The population of Cypoides chinensis recorded from northeastern Thailand (Inoue, Kennett & Kitching, [1996] 1997) may also be C. parachinensis, but this needs to be confirmed.]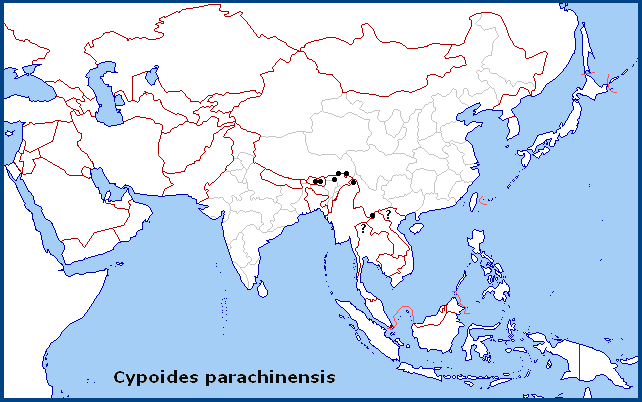 BIOGEOGRAPHICAL AFFILIATION
Holarctic; eastern Palaearctic region. Pleistocene refuge: Monocentric -- Yunnan refugium.
---

Return to Sphingidae of the Eastern Palaearctic species list
---
© A.R. Pittaway & I.J. Kitching (The Natural History Museum, London)