---
CLANIS BILINEATA FORMOSANA Gehlen, 1941 -- Two-lined velvet hawkmoth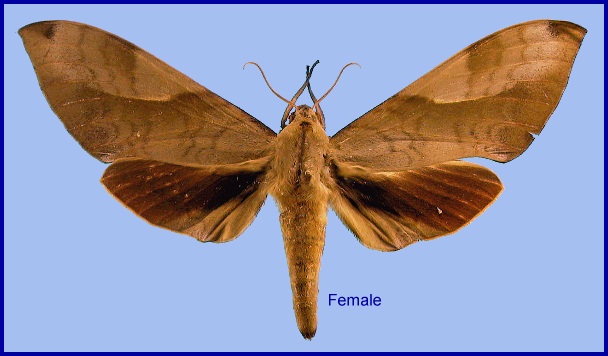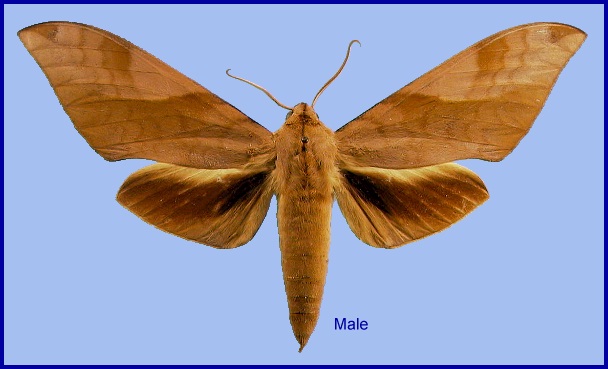 TAXONOMY
Clanis bilineata formosana Gehlen, 1941, Ent. Z., Frankf. a.M. 55: 178. Type locality: Formosa [Taiwan].
ADULT DESCRIPTION AND VARIATION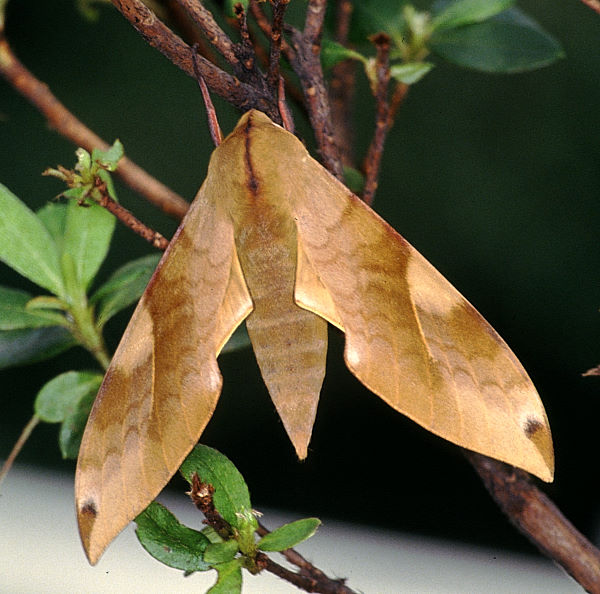 ADULT BIOLOGY
FLIGHT-TIME
Taiwan: iii-iv (Hualien Hsien); iii-v (Kaohsiung Hsien); v (Pingtung Hsien); vi (Kaohsiung Hsien); vii (Pingtung Hsien); ix (Pingtung Hsien).
EARLY STAGES
OVUM:
LARVA:
PUPA:
Larval hostplants. On Pueraria lobata in Taiwan (ShiPher Wu, pers. comm. 2012).
PARASITOIDS
LOCAL DISTRIBUTION
Taiwan: Nantou Hsien (Puli); Pingtung Hsien (Kenting); Kaohsiung Hsien (Shanping, 640m; Liukuei); Taipei (Shikanshuei; Jingmei); Taipei Hsien (Hsintien); Hualien Hsien (Taroko National Park).
GLOBAL DISTRIBUTION
Endemic to Taiwan.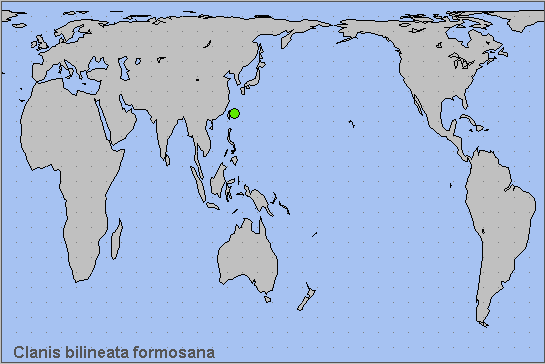 BIOGEOGRAPHICAL AFFILIATION
---

Return to Sphingidae of the Eastern Palaearctic species list
---
© A.R. Pittaway & I.J. Kitching (The Natural History Museum, London)